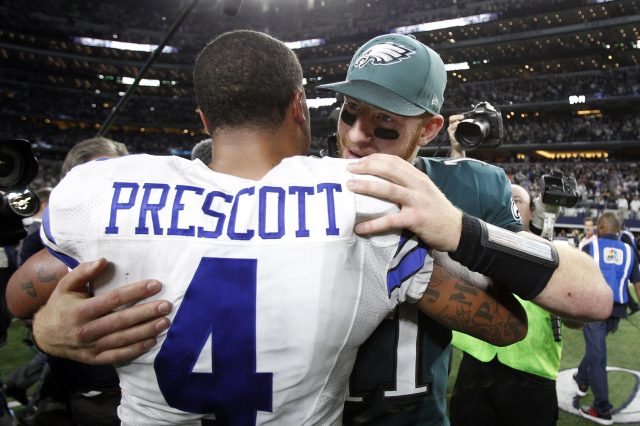 Obviously, thanks to overwhelming rule changes favoring the offensive side of the ball in recent years, the quarterback position in the NFL is, without a doubt, the most important position in all of sports.
A franchise QB is worth its weight in gold. Should an organization possess one, it'd feel great about future success. Should a team be without one, all they're looking to do is acquire one. 
Sometimes, you have to get a little lucky. Sort of like the way the New England Patriots did with sixth-round selection Tom Brady. Or the way the Seattle Seahawks made out with mid-round Russell Wilson.
This past spring, Maccagnan had a shot in possibly snagging a guy in the third-round. Instead, Dak Prescott went to the Dallas Cowboys in the fourth and has begun his career with a sparkling 7-1 record.
Mikey Mac hitched his star to Christian Hackenberg early in the second. He also chose CB Juston Burris in the third.
While it's too early to completely judge how this will sort itself out, it seems like a big time miss at the moment. This is especially the case with disturbing reports of Hackenberg's wild inaccuracy and inconsistency issues.