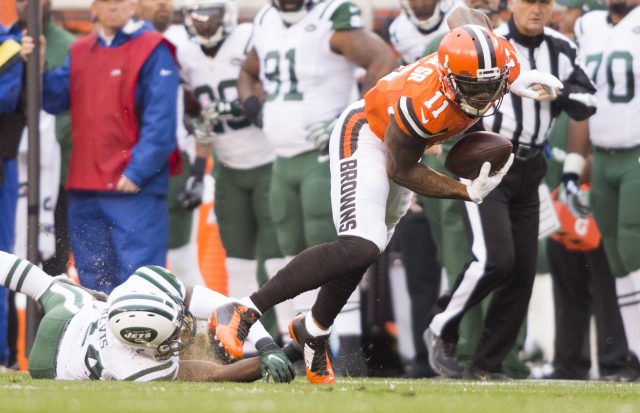 The moment rumors swirled around the Jets bringing back arguably the greatest defensive player in franchise history, was the moment all fans of the New York Jets broke out into full celebratory mode.
Instead of understanding the soon-to-be 30-year-old may have trouble in keeping up with some of the young studs of the league, all of Jets fandom felt as if Revis Island was back in town.
Instead of realizing what he had done with the New England Patriots in 2014, Jets fans pretended Revis had left the country for two years only to gloriously return home.
Through eight games in 2016, Revis has a grand total of one pass defended. This is a shocking  number that can't be washed away with the old adage that "nobody challenges the great Revis." QBs do, indeed, attack the old man playing outside. They attack him to a degree that has left us speechless, for, we now know, he's an over-the-hill, slow cornerback trying to play a young man's game.
It was a mistake bringing Revis back. It's tough to fault Mike Maccagnan for doing so, but, in the end, this one is a black mark for the second-year GM.
Mike Maccagnan and the New York Jets need to treat Darrelle Revis the very same way he treated them: look out for EVERY penny.#JetUp #NYJ pic.twitter.com/yiix6iViEv

— Elite Sports NY (@EliteSportsNY) October 31, 2016
New York will have to eat $6 million for the 2017 season should they cut Revis. If not, they're on the hook for $17 million with a below average CB on the roster.
Revis' skills do translate to safety extremely well, but, even so, it's tough to pay that type of dough to a safety.