Now that Sunday's playoff matchup against Toronto FC is scheduled, we take an in-depth look at the season of New York City FC 2016.
I
t is official New York City Football Club will face Toronto F.C. after the latter survived the first stage knockout round of the 2016 MLS playoffs. New York City solidified second place in the MLS Eastern Conference this past Sunday against the Columbus Crew, and, as a result, now have their first match up for the second round of the playoffs locked in.
Since Toronto is the higher seeded team in the standings, they automatically play the second place NYCFC, a game which will take place on October 30 at 7 p.m. ET in Toronto.
Thanks to their position in the Eastern Conference standings (2nd), New York City secured a full week of rest before their next match while Toronto must face the challenge of a short week, after an emotional home win. New York's plethora of seasoned veterans should be happier knowing their trip into the 2016 MLS playoffs will be a bit easier with more rest.
However, this does not mean NYCFC's road to the cup will be a cakewalk.
The performance in their final game of the season at Yankee Stadium on October 23 against the Columbus Crew was a culmination of everything City has worked for in these last two years. This reporter was in the Stadium as a fan for both the final game in 2015 as well as the final game in 2016.
The 2015 version was a rough game to sit through.
Everything about it was futile, and after a disappointing inaugural season as NYCFC took a 3-1 defeat at home the fans in the stadium were crestfallen.
For those who remained (primarily those in the supporters section and fans in left field), Villa's final words gave us a sense of hope. In 2015, NYCFC's final game ended up being their third loss in a row. Since it's inception, NYCFC and it's fans have been the target of the league's disgruntled MLS fans who have been frustrated at all of the attention given to City in their first year. It's put a bit of a chip on the collective shoulders of not only players but fans, and on that night back in 2015, despite everything, there was still a sense of pride.
Pride in the fact that fans had tapped into something that wasn't perfect, but had vast potential. David Villa (the lone goal scorer on the night for NYCFC) made his season-ending speech in Spanish, declaring that NYCFC would be back better, stronger, and more focused. He apologized for the disappointing season, vowing that City would make it to the MLS Playoffs next year. He promised to make us proud and a lot had to fall into place to make that promise a reality.
This past offseason saw the sacking of then head coach Jason Kreis (now with Orlando City S.C.), and the appointment of a foreign player and legend Patrick Vieira as the new rookie manager. Then came the removal of the dregs of past Real Salt Lake teams, players whose loans were up, as well as players who did not meet the standards of the new head coach. Vieira brought in some french defensemen solidified the acquisition of younger talent such as Jack Harrison, and contributed to the development of younger role players and older professionals.
NYC's defensive players have grown a bit from being a lost disorganized product into something more cohesive that can protect against well against corner kicks and set pieces. City's defense, with the likes of Frederic Brilliant, Maxime Chanot, R.J. Allen, Jason Hernandez, and Ronald Matarrita, has come together to become the starting point of an attacking system that put up more goals than any team in the league (62) over the course of a year. New York City managed during the course of one year to transform a -6 goal differential (2015) into a +5, and turn a 10-7-17 (W,D,L, 37pts) record into a 15-9-10 (W,D,L, 54pts).
All of their Designated Players managed to prove their dedication and professionalism beyond a shadow of a doubt, including one Super Frank Lampard. After being lauded as a villain by most for his lack of dedication and a seeming inability to be healthy when it mattered, Lampard came back and proved to be a hero as New York City managed to reach their full potential with him in the lineup. I believe that it is safe to say that without his impact NYCFC would not be in nearly as good a position as they are now.
In 19 appearances, four of which he came off of the bench, and despite being plagued by injury, the English legend tallied 12 goals, and 3 assists. Two assists coming this past Sunday to Jack Harrison and David Villa respectfully. It must be noted that a shaky NYCFC immediately settled down looking as good as they have all season after Lampard (returning after being out three games) came onto the pitch Sunday in the 73-minute against the Columbus Crew — a game that had been tied 1-1 finished 4-1 in favor of City after the substitution.
The final game of the season was a testament to what Coach Patrick Vieira and a team of dedicated professionals can accomplish when every piece is in place. There are many around the league who believe that New York City Football club will not break out of the Eastern Conference Final. In that respect, I believe many people severely underestimate NYCFC.
This team is the definition of a Dark Horse.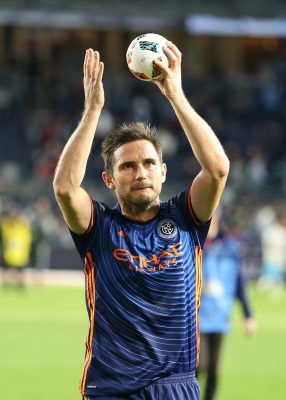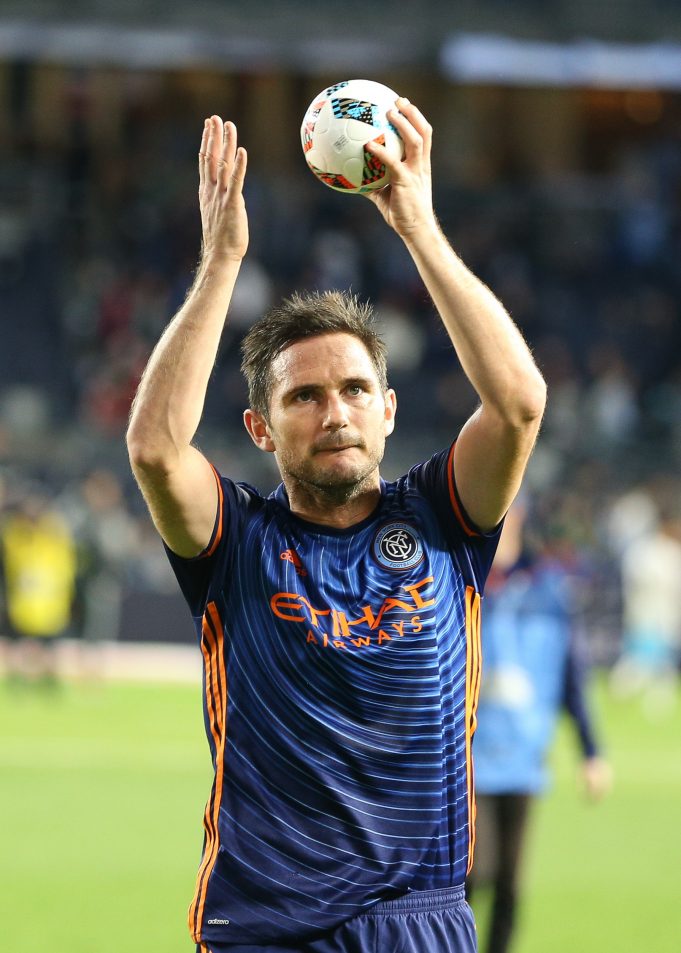 Many can not look beyond the "plastic" moniker that fans around the league have placed on NYCFC. As a result, outside observers ignore what the team is capable of, and what they've been able to accomplish thus far this season. They have been getting better with every match they play and went from finishing 16th in the league last year to fourth this season.
Seven of New York City's starters are over 30 and many believe that this will be a hindrance. It could be a problem, but age does not necessarily constitute weakness, and anyone who followed this team closely during their 11 game winless streak in 2015 can see that the team in front of us today is a completely different and dangerous animal. From system philosophy to execution and effort, everyone is buying in which may lead to an air of confidence.
A healthy amount of confidence is key at this time of the year and it seems that everyone within the organization believes there is still more to come from NYCFC, and I have to agree. When David Villa and Patrick Vieira gave their speeches on the pitch at the end of the 2016 season, they put an emphasis on believing they were not yet finished. Both men thanked the fans, almost lovingly for their support for the club, and said that fans need to stick around because "they are not done yet."
Traditional, simple, but none the less exciting to hear. New York City has gone 5-3-3 in their last 10 matches with their best performances coming in the last five games of the season. Despite dealing with injuries and personnel changes, the team found an identity, and the Vieira has found his most reliable players.
The game of musical chairs that had determined which players would start a match or make the bench has developed into and order of confident and consistent players that all have the ability and talent to start. Thanks to this stability, players can be utilized in different situations depending on what the game calls for which will be crucial going forward. Giving opponents different looks in the new season of the MLS, players will remain to be a distinct advantage if the team go about it the right way.
It all starts at the top.
Despite giving up too many opportunities earlier in the season, Vieira has cultivated the team's awareness to limit mistakes, their defensive ability, which now limits their opponents scoring opportunities, and an attack that thrives on possession, and strong finishes. NYCFC have outscored opponents 13-7 in their last five matches including posting a shutout, and they may be just now hitting their stride.
With Lampard back and all of the team's major contributors available for the postseason, City will be a force to be reckoned with so long as they can play to their strengths and play relaxed confident soccer.
The first leg of the Eastern Conference Semifinals between Toronto Football Club and New York City Football Club takes place Sunday, October, 30 at 7 p.m. ET. The broadcast will be available on FS1, TSN1, TSN4, and MLS Live.