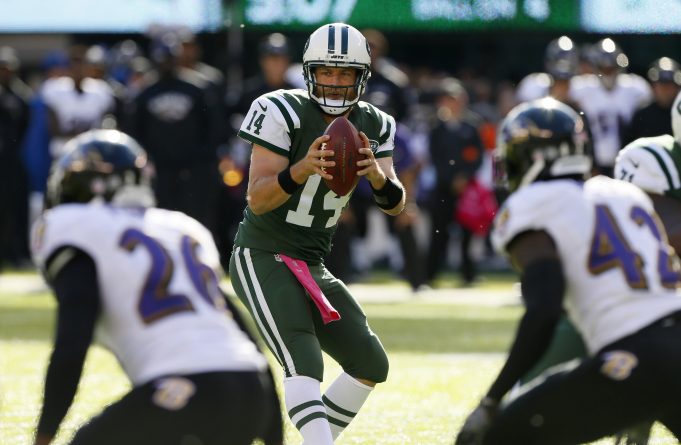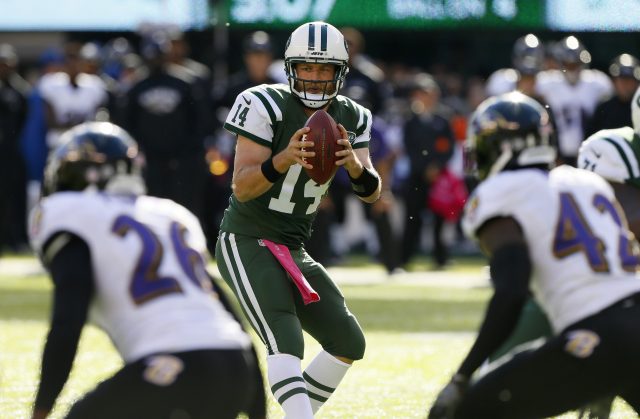 One Game Changes Everything
There are very specific and hilarious monikers for the National Football League.
One is, the "No Fun League." This comes by way of the sentiment that Roger Goodell and his henchmen will always fine and suspend based on the slimmest of issues.
The other is the "Not For Long" league. This one illuminates the idea that nothing lasts forever and things can change at the drop of a hat. 
In this league, one game can literally change everything.
The Jets 24-16 victory against the Baltimore Ravens could have done that for this group.
Is it likely? No. Does that one sole victory mean Bowles' crew will run down a historic NFL schedule? No.
What it does is provide hope. It's just one small step to what we saw a season ago from Andy Reid's Kansas City Chiefs. It's the first step in the Jets mirroring Chad Pennington's 2002 squad.
While 2-5 is a horrid start. It's not a death sentence.
The only worry Bowles, Fitzpatrick and the rest of the Jets are worried about right now is Cleveland.
They're not dead yet.