John Henson's buzzer-beater tip-in broke the hearts of the Brooklyn Nets as the Bucks took the game 110-108 in Milwaukee.
Brooklyn Nets 108 (1-2)
Milwaukee Bucks 110 (1-1)
NBA, Final, Box Score
BMO Harris Bradley Center, Milwaukee, Wisconsin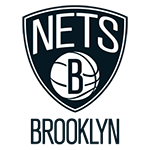 It was heartbreak city for Kenny Atkinson and the Brooklyn Nets on Saturday night.
Squaring off against Jason Kidd's Bucks in Milwaukee, John Henson tipped one in at the buzzer to provide his Bucks the 110-108 win.
Rashad Vaughn poured in a career-high 22 points that included six 3-pointers. Giannis Antetokounmpo contributed with 21.
For Brooklyn, it was Bojan Bogdanovic who paced the way with 26 points. His 3-pointer with 11.6 seconds to go in regulation tied the game at 108. The Nets only connected on 11-of-35 from beyond the arc, a number that ultimately doomed them.
Saturday night's game was the first hard struggle for Jeremy Lin, who shot just 4-of-16 from the floor (12 points). He did finish with 10 dimes.
The Nets will next return home and welcome in Dwyane Wade and the Chicago Bulls for a Monday night contest.
All the angles and slow motion as @johnhenson31 gives the Bucks the W. #OwnTheFuture pic.twitter.com/op0rbNmqrb

— Milwaukee Bucks (@Bucks) October 30, 2016
John Henson GAME WINNER!! #OwnTheFuture pic.twitter.com/S6vxy7pNcW

— Milwaukee Bucks (@Bucks) October 30, 2016
Tough loss. #Bucks take it 110-108. But this incredible bucket by @44Bojan to tie things up in the 4th was sensational. #BrooklynGrit pic.twitter.com/O9zMT8EE9n

— Brooklyn Nets (@BrooklynNets) October 30, 2016
Just a kid from Coney Island. @IsaiahW_15's first @NBA bucket here in Milwaukee! #BrooklynGrit pic.twitter.com/7crhum6aaL

— Brooklyn Nets (@BrooklynNets) October 30, 2016
Booker with that #BrooklynGrit pic.twitter.com/bChxDZqZed

— Brooklyn Nets (@BrooklynNets) October 30, 2016
Can't touch us. Another look at that #Nets ball movement. pic.twitter.com/bgXsWV6oFv

— Brooklyn Nets (@BrooklynNets) October 30, 2016
Bojan SLAM alert! #BrooklynGrit pic.twitter.com/aIq5drVoQV

— Brooklyn Nets (@BrooklynNets) October 30, 2016
First win as an @NBA Head Coach.
First win in front of the home crowd.
Whole lot of #BrooklynGrit to come. pic.twitter.com/mIASedk25k

— Brooklyn Nets (@BrooklynNets) October 29, 2016