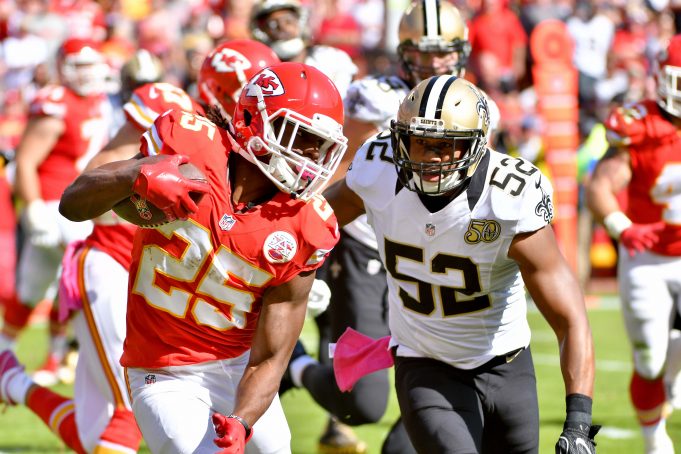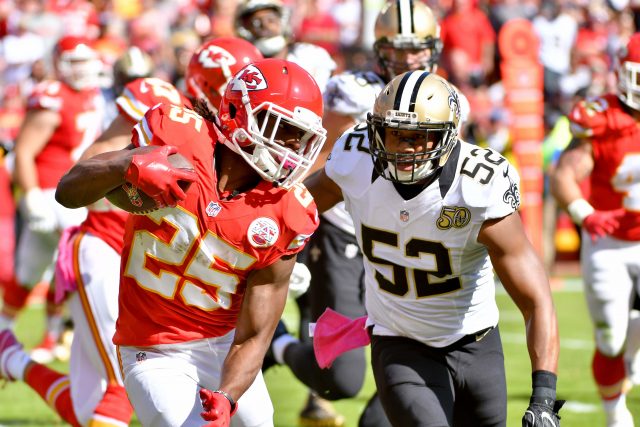 Jamaal Charles, Running Back, Kansas City Chiefs
Let's make it three straight offensive positions of need, shall we?
There isn't a lack of talent at the running back position. Rashad Jennings is a sturdy veteran. Before Shane Vereen tore his triceps, he was a great pass-catcher and blocker. Now, Bobby Rainey is trying to do the same. Orleans Darkwa is a hard runner, while rookie Paul Perkins has shown spurts of potential in limited duty.
But any way you slice it, there are no game-changers lining up in the Giants backfield.
There is one, however, that could be had in a trade. Who, you ask? Jamaal Charles.
Once one of the elite running backs in the NFL, Charles has had to go through to devastating knee injuries. Couple that with the fact that Spencer Ware is fully entrenched as the Chiefs starter and Charles could be on the chopping block.
Although he has two torn ACL's on is resume and closing in on 30-years old, there may be something left in the tank. At his best, Charles is a true dual-threat back, as his running and pass-catching skills aren't matched by many. If he were to line up next to Eli Manning, he wouldn't only free up the offense for Odell Beckham Jr, Sterling Shepard, and Victor Cruz, but he would add a completely new dimension to the unit.
Since Charles is a free agent after this season, the asking price may not be as high as many expect. If there's even a slight chance that he can be had, Reese needs to make him a New York Giant.