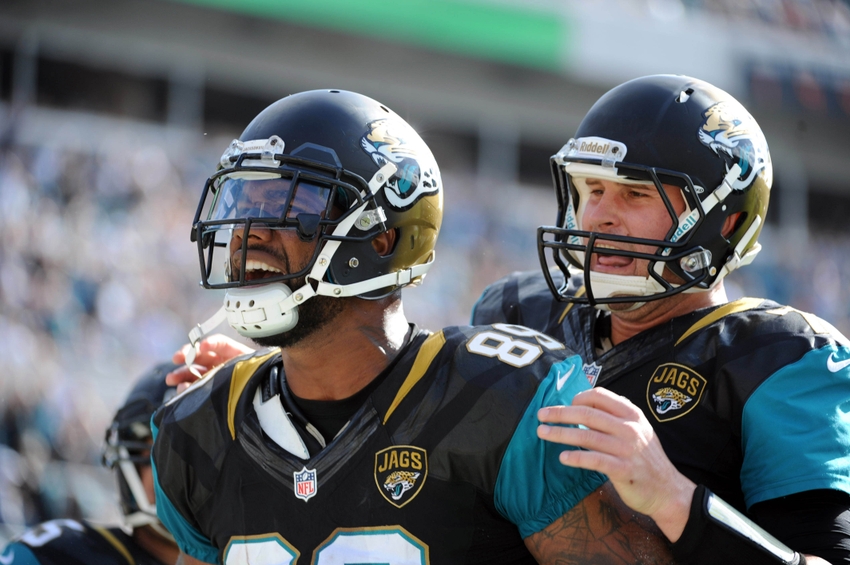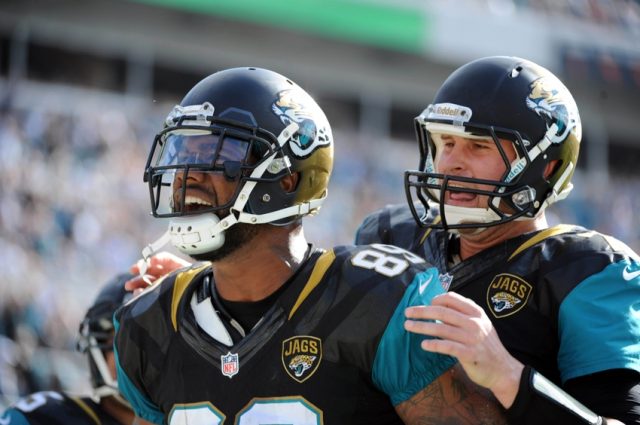 Marcedes Lewis, Tight End, Jacksonville Jaguars
Is Marcedes Lewis an ideal fit? Not necessarily. Not only is his age (32) a detriment, but his three-year, $12 million contract that was signed this past offseason isn't an ideal number to have on the books.
But the Giants' tight end position has been absolutely dreadful. And although Lewis is passed his prime, he would prove to be an upgraded over Larry Donnell, Will Tye, and Jerrell Adams.
Since the Jaguars inked Julius Thomas to a big free agent deal, Lewis has been relegated to bench duties. Seen as a dual-threat tight end, he's now known as a blocker in the pass and run game more than anything else.
If there is anything the Giants need, it's a big-bodied, blocking tight end. The 10-year veteran can provide just that. While his presence on the line of scrimmage will surely be a positive, his 6'6, 280-pound frame would be used as a target as well. Although Eli Manning won't look to him a lot, it'll be nice to have a consistent force at the position, something he hasn't had in years.
Again, his age and contract are huge reasons why Reese may look elsewhere. But Donnell is a lost cause, Tye hasn't replicated his rookie success and Adams can use veteran guidance. Lewis could be a strong fit in blue.