The New Jersey Devils failed to protect a third-period lead against the Chicago Blackhawks and Artem Anisimov and fell in overtime.
New Jersey Devils 2 (3-2-2, 8 pts)
Chicago Blackhawks 3 (4-3-1, 9 pts)
NHL, Final, Box Score
Prudential Center, Newark, New Jersey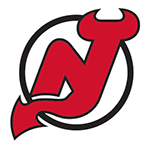 With two minutes and change remaining in the third period, fans at the Prudential Center were feeling pretty good as their New Jersey Devils held a 2-1 lead against the visiting Chicago Blackhawks.
By the time the game was over, frustration was the overwhelming sentiment.
Marian Hossa tied the game on the power-play with just 2:11 remaining in regulation and then ex-Ranger Artem Anisimov won it at the 1:15 mark of overtime for Chicago.
P.A. Parenteau and John Moore were the goal-scorers for New Jersey. Parenteau tallied his third of the season on the power-play in the first while Moore broke a 1-1 tie early in the third.
Keith Kinkaid received the start and stopped 26 of the 29 shots he faced.
New Jersey will next welcome in the Tampa Bay Lightning on Saturday night.
3 Stars of the Game:
Anisimov

(Blackhawks – C): Goals: 1, Assists: 0

Hossa

(Blackhawks – RW): Goals: 1, Assists: 0

Moore

(Devils – D): Goals: 1, Assists: 0
Anisimov scores on a rebound and that wraps up #CHIvsNJD from The Rock. We're back at it again tomorrow when the Bolts come to town. pic.twitter.com/rrcMvdVdPa

— New Jersey Devils (@NJDevils) October 29, 2016
We want Moore! #CHIvsNJD pic.twitter.com/ZKVyDeTAay

— New Jersey Devils (@NJDevils) October 29, 2016
Take a seat. #CHIvsNJD pic.twitter.com/ajrabETNyF

— New Jersey Devils (@NJDevils) October 29, 2016
A PPG for PA! #CHIvsNJD pic.twitter.com/8e4LD02Oed

— New Jersey Devils (@NJDevils) October 29, 2016
#BreadMan's shot ended up being the perfect bank pass to Arty. #WorksForUs pic.twitter.com/3bPqeY7KA8

— Chicago Blackhawks (@NHLBlackhawks) October 29, 2016
Goal No. 501 for Hoss was a much-needed equalizer. #DemiGodStatus pic.twitter.com/z68djiwCAt

— Chicago Blackhawks (@NHLBlackhawks) October 29, 2016
#HAWKSWIN pic.twitter.com/8btxNSYBDZ

— Chicago Blackhawks (@NHLBlackhawks) October 29, 2016
Anisimov screens.
Panarin snipes.
You cheer. pic.twitter.com/hmNSj2mTs8

— Chicago Blackhawks (@NHLBlackhawks) October 29, 2016