While trying to tweet out a preview of tomorrow's game the New York Jets official twitter account ended up trolling themselves.
Look closely at this picture the New York Jets sent out. By accident, the Jets ended up trolling themselves on Twitter.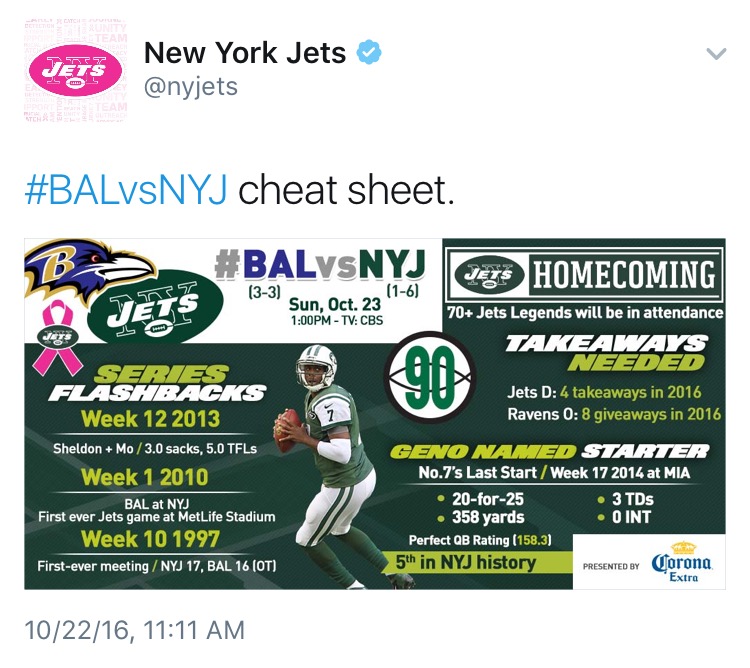 Can't find it? Look at the Jets record. They have their record at 1-6. Now, unless the Jets played an untelevised game on Friday, I'm unaware of their record is still an unimpressive 1-5. Maybe the Jets social media intern knows something that we don't.
The Jets are set to take on the Baltimore Ravens on Sunday which should be a tough matchup. In a season that's already lost, it's a meaningful game because Geno Smith is taking over for Ryan Fitzpatrick under center.
In all likelihood, the Jets fall to 1-6 on Sunday, but that'll be around 4:00 p.m ET. This mistake, although very small, is just the cherry on top of the already embarrassing season.
Don't forget to proofread kids.