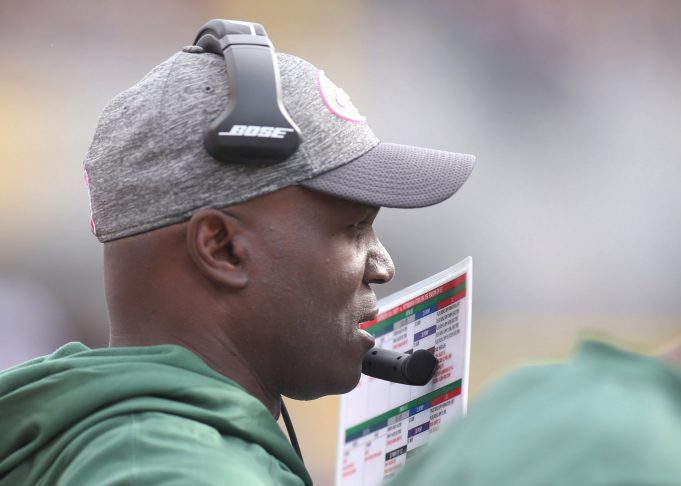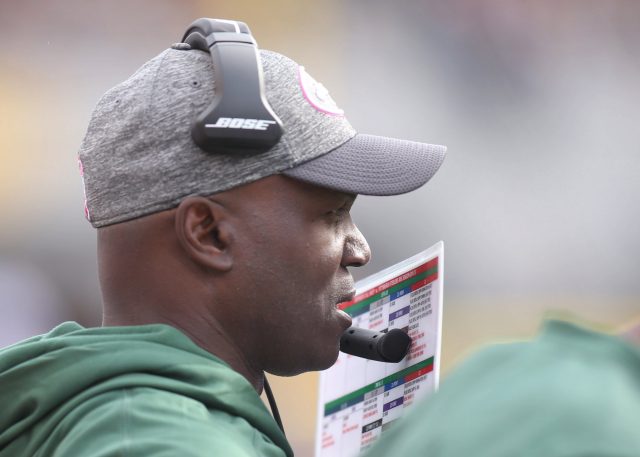 Find A Real Head Coach & Quarterback
In Ryan Fitzpatrick's case, this is an easy one. The moment the New York Jets named Geno Smith the starting quarterback for Week 7's game against the Baltimore Ravens, was the moment Fitz's Jets career came to an end.
He never was the long-term solution at the position and sure as hell won't be moving forward. Can Geno Smith, Bryce Petty or Christian Hackenberg be the guy? Honestly, who knows. That's what the last 10 games are for.
Most likely, the Jets future franchise QB isn't on the roster. And obviously, in this league (the way it's played now), having a franchise QB means everything.
What Mac needs to do is kick the tires on available guys who can be had. What about free agent to be Mike Glennon, a guy we've been calling for since last year? This is a talented kid whose only mistake in the NFL was the unluckiness of playing for a franchise that was in position to chose Jameis Winston.
As far as the coach is concerned, it's never a wise decision to give up on a guy after just 26 games (13-13).
In the case of Todd Bowles, we've seen enough.
The constant stubbornness to want to play his way rather than the right way is rather alarming. Couple that with the fact the Jets enjoyed an all-time cupcake schedule in 2015 makes his 10-6 rookie accomplishment extremely compromised.
Truth be told, it starts with the owner. Everything is funneled down from Woody Johnson. But since we all know he isn't going anywhere, hiring a real football guy to lead the football program the right way is a must.
Now, we have no idea if Mike Maccagnan is the guy.
Once 2017 ends, it starts with finding a head coach and a quarterback.