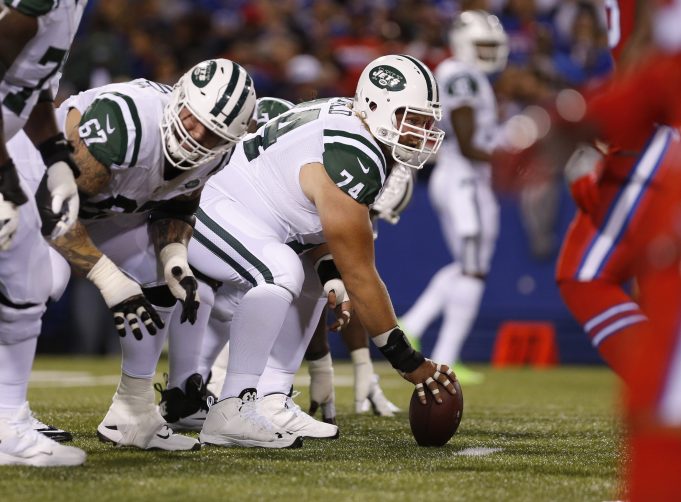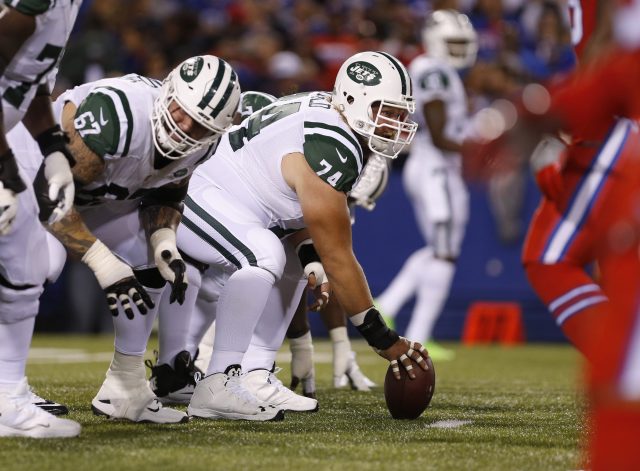 Draft & Develop Offensive Lineman
One of the worst-kept secrets in the NFL surrounds how poor the New York Jets offensive line is. Even at age 32, Nick Mangold is still a stud. Aside from him, though, the unit is extremely below average.
It's not like the line is old. It's not. James Carpenter, at 27, is still a very good guard. Ryan Clady, while his number is on the wrong wide of 30 now, has been pretty poor on the left edge.
The problem is this group has nobody developing in the right fashion.
Brandon Shell is a guy Maccagnan traded up for in last year's NFL draft. The kid has shown nothing. Brian Winters, Brent Qvale, and Brandon Shell are all still relatively young. They have, also, shown very little.
The one position in the NFL that teams draft high and turn out quality, consistent talent is along the offensive line. Unlike the quarterback or cornerback spot, very few busts occur with high offensive line picks.
The 2017 NFL Draft better feature multiple quality offensive lineman under the column of the green and white.