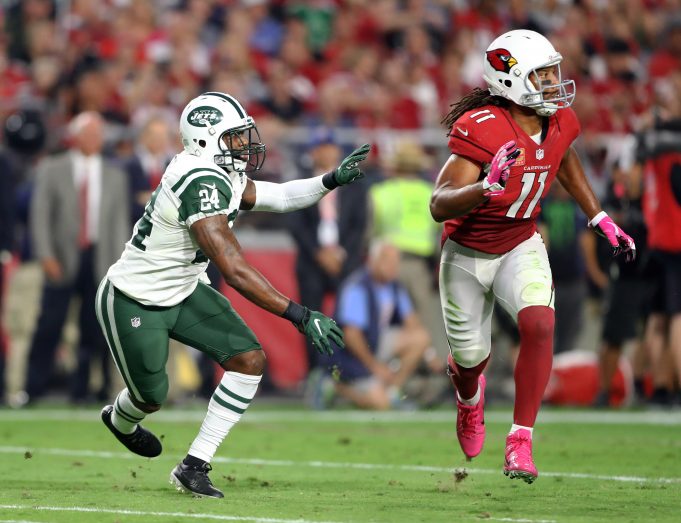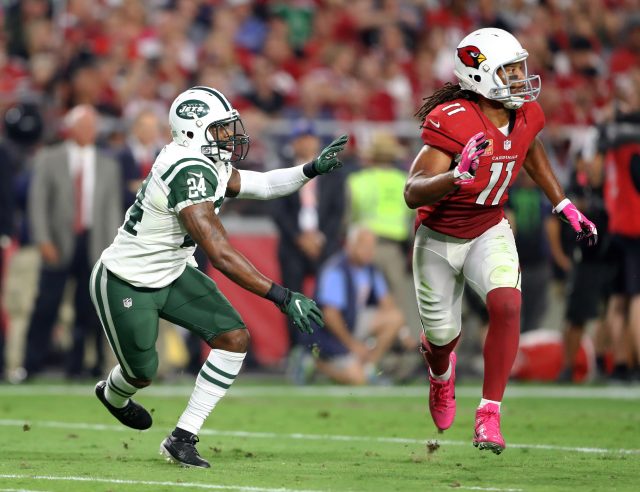 Folks, this one's a no-brainer. Despite how strong your love for Darrelle Revis may be, the 31-year-old simply shouldn't play cornerback anymore.
It's true. Revis is making a boatload of dough. in signing a 5-year, $70.131M deal prior to 2015, Mike Maccagnan and company thought they were receiving a shutdown corner.
Instead, they've received a middle of the run corner. While middle of the run might be too harsh, Revis's lack of speed and decreased agility makes him a complete liability on the football field.
His move to safety needs to happen as soon as possible.
It won't happen in 2016. That'd be asking for entirely too much — not to mention it doesn't make sense from a CB/S personnel standpoint. It does, however, need to happen once the 2016 season comes to its disappointing conclusion.
What's important to remember here is that Revis shouldn't just move to safety because he's slowing down at corner, it's that Revis would make for one nasty NFL safety at this point in his career.
All of the necessary skills are there.
His football IQ is of the charts. His nose for the ball is still superb. He can be thrust into a top of the line leadership role on the defensive unit. More importantly, he's tough and can tackle like a safety.
Think Charles Woodson. Revis can be a dynamic NFL safety.
Moving Revis to safety in 2017 means either Marcus Gilchrist or Calvin Pryor would need to be moved. Pryor has three years remaining on his deal while Gilchrist four. Both could potentially be cut (as neither has guaranteed money making it tough).
In the end, though, if Revis moves to safety, Pryor can then assume a more natural third safety role on the squad. This means a true box roamer in certain defensive sub packages. He simply can't play two deep safety at this level. It doesn't work.
This would mean major work would need to be done at the CB spot. But that's OK. It needed to happen regardless.