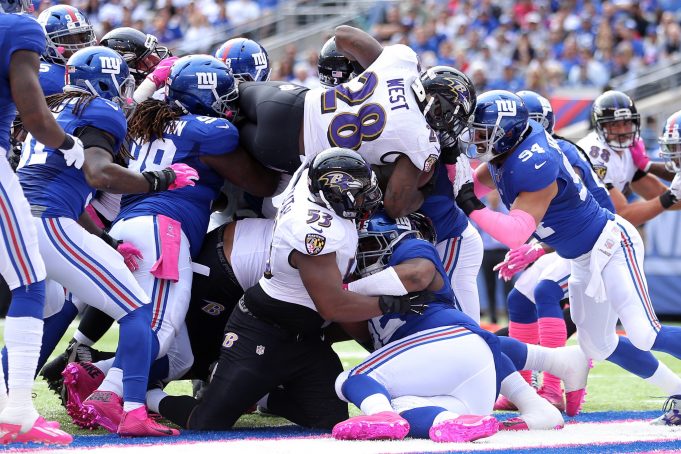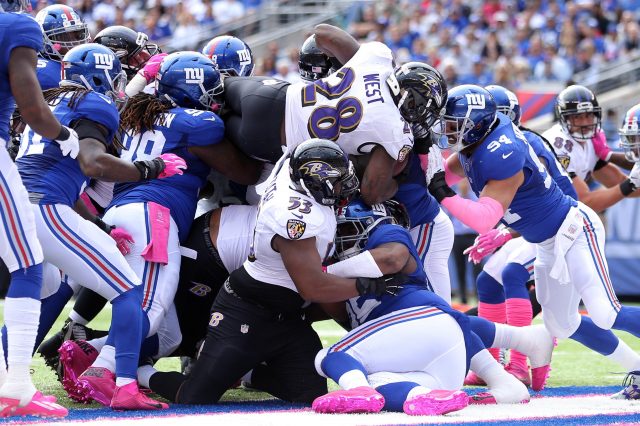 Defensive Line
Well, I'll be darned. It looked like the defensive line actually generated a pass rush against the Ravens.
Olivier Vernon and Jason Pierre-Paul looked like different players in this game, pressuring Joe Flacco play in and play out. They received help from the linebackers and Landon Collins, but the pass rush was far superior than it has been in any other game this season.
On the other hand, the defensive line didn't do so well against the run. Now, were they horrible? No. However, letting up 3.8 yards per carry is nothing to brag about. Specifically, Terrance West (23 CAr, 87 YDS, 2 TD) had his way against the Giants defensive line.
It would have been nice for the defensive line to both generate a pass rush and stop the run. However, this was a far better outing than anything we have seen from this unit all season, so it would be tough to complain.
GRADE: B