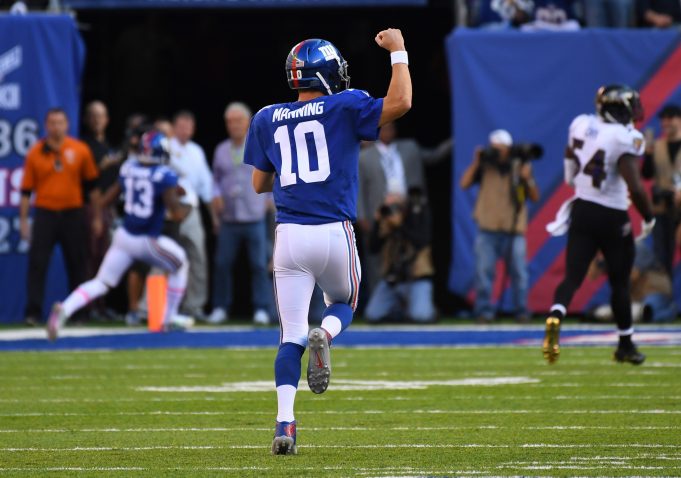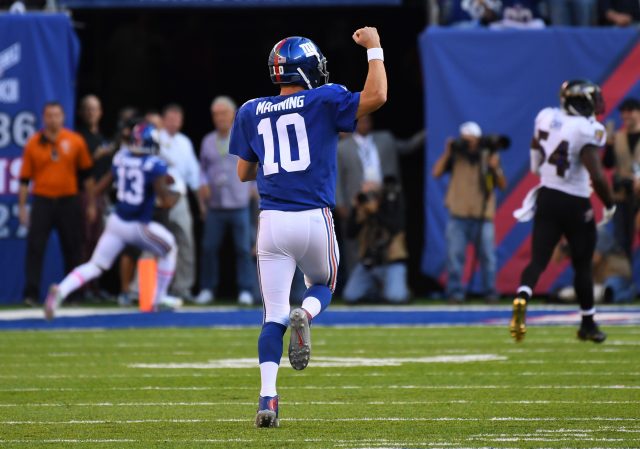 Quarterback
Eli Manning (32-46, 403 YDS, 3 TD, 2 INT) took steps in the right direction to dig himself out of the early season hold he placed hiimself in.
He played quite well against the Ravens, especially when you consider that neither of his interceptions was his fault. He was much more accurate than he had been the past three weeks, and he connected with his receivers a whopping 32 times. Though he had a handful of throws that were either behind or too far in front of his receivers, his accuracy was acceptable.
Not to mention, he recorded both his 100th win and 300th touchdown of his career. You can say Manning had a good day.
GRADE: A-