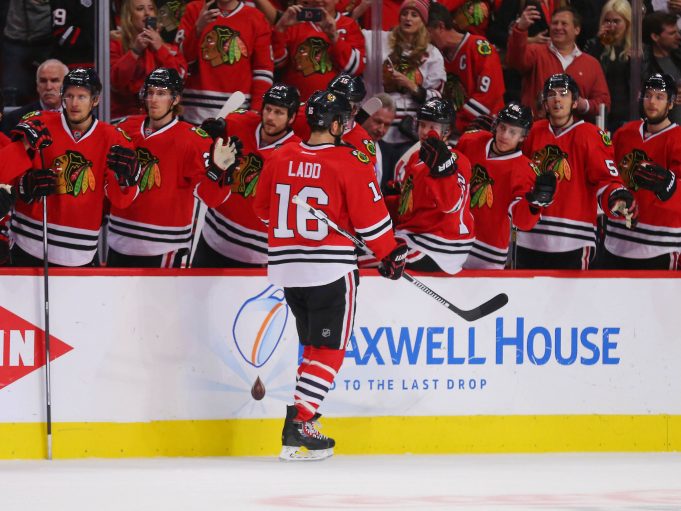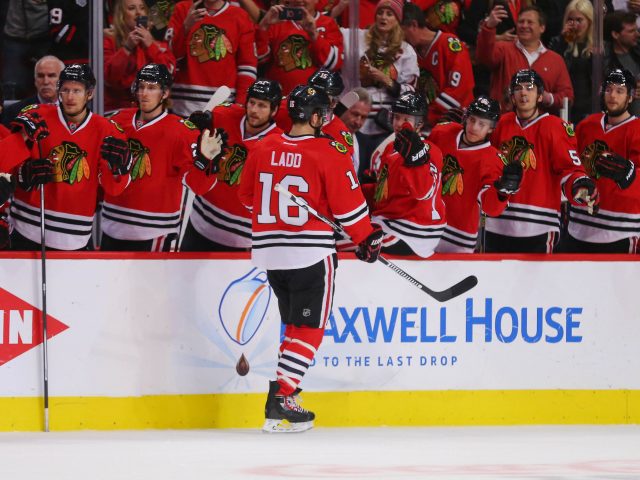 Additions & Subtractions

Ladd vs. Okposo
The first and most notable signing was that of free agent Andrew Ladd. Ladd was brought in from the get-go to replace the departing Kyle Okposo, whom management decided to not re-sign in 2015.
Despite Okposo tallying more points than Ladd, the veteran winger has a plethora of experience, including two Stanley Cups, that Okposo cannot match. Ladd's point totals are also expected to rise now that he is playing on John Tavares' wing. During most of the preseason, Ladd has been wearing an "A" and it's expected he will start the year with the patch.
This has to be expected as an overall slight upgrade. At the very worst it's an identical player with far more experience.
Chimera vs. Martin
Jason Chimera enters as much older Matt Martin but one who is much faster, much more defensively liable, and with significantly softer hands, having scored 20 goals and 40 points last season (Martin set a career high in points last season with 19) all while retaining about three-quarters of Martin's grit.
Whereas the Ladd to Okposo comparison can be an arguable toss up, Chimera will be a significant and notable upgrade over Martin. It should be noted that during the preseason Chimera has skated on the fourth, third and even first lines as Capuano is experimenting with his skill set. He is a very underappreciated versatile forward who will kill penalties and agitate his opponents all while potting a respectable number of goals.
Nielsen's Hole
One big question facing the Islanders this season will surround replacing Frans Nielsen.
The center was the longest tenured Islander on the team (10 years), a locker room leader (the second of the two "A"s), a shootout specialist (top five percentage in the league), integral part of the league's 4th best PK, as the list can go on and on. Frans Nielsen's presence on the Islanders was invaluable to the team and replacing him will be by far the organization's toughest task. Garth Snow has made it clear he expects a rookie to step forward and fill the slot the veteran center.
During the first few weeks of camp, Barzal was the popular candidate to graduate from training camp, and during the preseason it appears that Beauvillier is a more favored candidate. Not to say Barzal has fallen out of favor, both forwards are locked into the Islanders opening night roster. It's only to say it appears Beauvillier is progressing faster than his draft partner.
Additionally, the Islanders current roster already boasts several natural centers that have been shifting around the wings such as Brock Nelson, Ryan Strome, Josh Bailey and Mikhail Grabovski. It is expected that Nelson will take the reigns of the second line while Strome centers the third, should Barzal not make the team.
This adjustment will do both players well. It will help Nelson establish some level of consistency playing in his natural position and it will help Ryan Strome overcome last season's sophomore slump.