Getting handled in Pittsburgh by Ben Roethlisberger and the Steelers in Week 5, New York Jets fans can only vent and shake their heads.
T
hey can't block. They can't rush the quarterback. They can't cover. They can't throw. They can't run. They can't even coach in the appropriate fashion today's NFL calls for.
The 2016 New York Jets are downright terrible.
Perhaps terrible is overstating the current situation a bit. Disappointing might be a more appropriate description of what we've seen over the first five weeks.
After the latest humbling defeat, a 31-13 handling at the hands of the Steelers in Pittsburgh, the word "disappointing" couldn't hold any more value.
It's only fair. Last season, coming into the 2015 campaign with no expectations, Ryan Fitzpatrick and the Jets finishing 10-6 against a cupcake schedule was deemed a pleasant surprise. Therefore, only coming away with one victory through five games in 2016 — despite how difficult this schedule has been — has to be called "disappointing."
Forget the actual disappointment these players and coaches may be feeling. What rings truer than anything, at this very moment, is how we, the fans, currently feel.
We feel like we've been bamboozled, yet again.
We allowed ourselves to believe the talent across this entire depth chart was stellar. Looking across the roster, most positions seemed locked down. The secondary, led by Darrelle Revis and Calvin Pryor, looked sparkling. The linebacking corps, with the addition of Darron Lee, suddenly brought on an increased element of speed. The defensive line, as always, looked beastly.
Offensively, with Matt Forte and Bilal Powell, the running back spot was solid. The weapons looked to rival any grouping in the entire NFL. And the offensive line, while a question mark, seemed to have enough to hold up.
At the very least, we thought Ryan Fitzpatrick could drive the bus that carried an extremely talented roster. We never thought Ryan Fitzpatrick would have to be superhuman in order to win games.
Unfortunately, the way this squad is going, Fitz has to be a stud for these Jets to win.
Most unfortunately, he's not a stud, and everybody knows this.
We allowed ourselves to become excited for the 2016 season thanks in part to an offense that set the Jets record for most yards in a season last year. We suddenly thought Chan Gailey was an untouchable offensive guru.
More disastrously, we thought Todd Bowles was a real deal as a defensive mind. We thought his schemes and fundamental core principles were more sound and less crazy than the head coach before him, Rex Ryan. We never thought our second-year head coach would be so stubborn to get away from his stop the run first defensively mentality. We never thought he wouldn't adjust during the week after Travis Kelce torched his out of positioned defenders.
We never thought he'd be more conservative than Rex Ryan and allow quick tight ends to run rampant through the secondary.
Punting the ball on a 4th-and-inches with seven-and-a-half minutes to go in the game near midfield down two possessions is something that's inexcusable. This is the National Football League in the year 2016. It's a place for aggression and high-flying acrobats — place where receivers and QBs dominate the field.
Kicking the ball away to an offense who has dominated your defense all second half is simply not an option.
Through all of the pain, make one thing very clear: This isn't a case of "Same Old Jets."
Your organization has been a middle-tiered version since the hiring of Bill Parcels in 1997. There hasn't been a Super Bowl since then, but there have been many playoff wins and thrilling moments — many more than other fanbases have been able to smile about over the last two decades.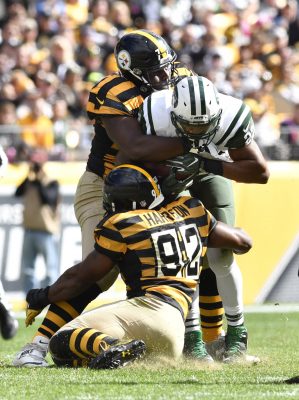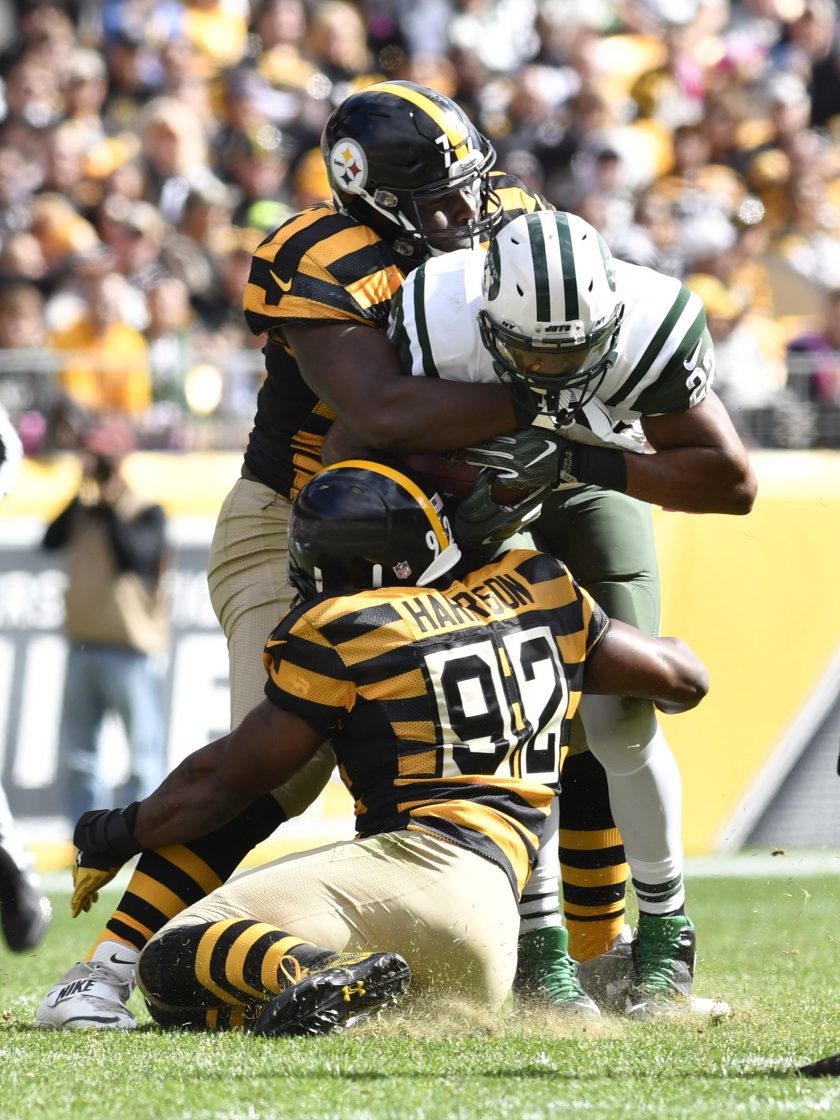 Moreover, 2016 isn't 1999, the year Vinny Testaverde's achilles doomed the hopes of a legitimate Super Bowl contender. Instead, it's more a reminder of Eric Mangini's second season in 2007 that saw New York finish a miserable 4-12 after a stunning 10-6 playoff bound season during Mangini's rookie year.
It's a version of an organization and a fanbase getting ahead of itself.
Lastly, don't, for one minute, believe you, the fan, has any reason to apologize. You did exactly what was called for (in believing this year's team could take that next step). You did precisely what fans are supposed to do in backing their team.
Sure, you do feel foolish at the moment for overrating the roster and the coaching staff. You also feel like an idiot for falling into the same trap this organization seems to always put you in.
There's no question about that certainty.
But in the end, it's the Jets, not you, who's let the other down.
So, while you curse out your friends and family and howl at the moon over the fact the football gods are picking up its revenge with the most brutal NFL schedule in recent memory, remember the following …
You're a Jets fan. You'll always be a Jets fan. And this why, when it does finally happen and the New York Jets climb that NFL mountaintop to the Vince Lombardi Trophy, it'll be the sweetest thing your eyes will have even laid eyes on.
Sincerely,
The diehard Jets fans