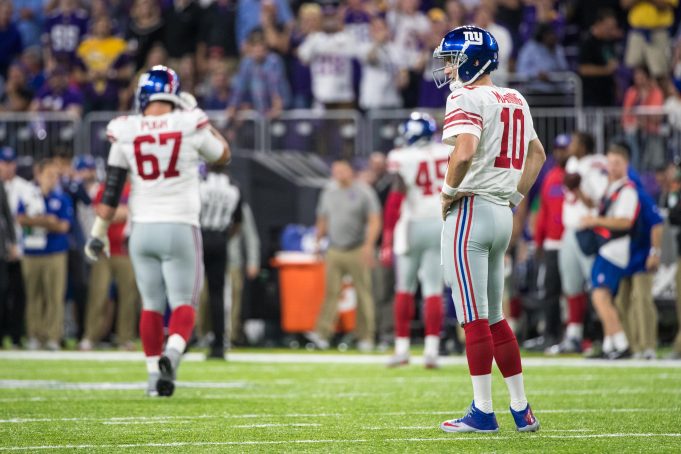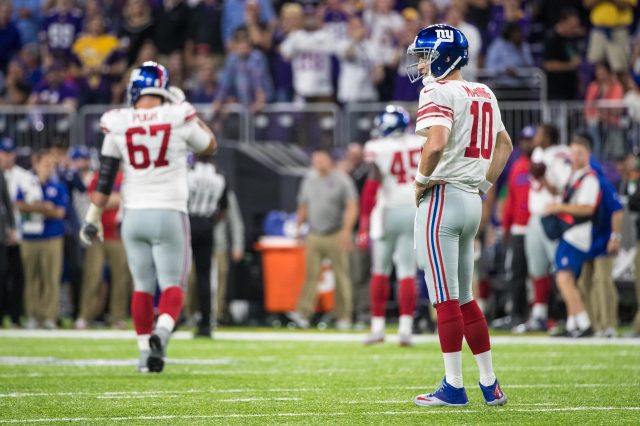 Giants Keys To Victory
Protect The Football:
You'd have to go back to their October 25, 2015, victory over the Dallas Cowboys to find the last time the Giants didn't turn the ball over. They've committed turnovers in 13 straight games since (they're 4-9 in those games).
The Packers' secondary isn't quite as banged up as theirs, but it's close. The Giants will have an opportunity to get the ball down the field, granted they finally choose to do so. Sustained drives end in points and allow the defense to catch their breath. Don't give the ball away, you always have shot.
Take Chances In The Passing Game:
Eli Manning averaged 5.8 yards per attempt last week at Minnesota. It isn't enough. The offense stayed in 3rd-and-long most of the night and could only produce 10 points.
OBJ wants the ball more and Ben McAdoo and Mike Sullivan have to make sure he gets it. Beckham Jr. has to make sure he "gets it" and avoid unnecessary confrontations and penalties.
Finished it!! Took forever but finally done (idk what to do with the background tho lol) ? @OBJ_3 @sterl_shep3 @TeamVic !!! #GiantsPride pic.twitter.com/WmPh2A73ZB

— Ashley (@stepaninovrtime) September 27, 2016
Sterling Shepard needs more opportunities down the field as well. When his number is called, he makes plays. Call his number more often. He, Beckham Jr. and Victor Cruz could have a field day with the Packers' CBs, especially if Randall is out or banged up. It's said every week, but here it is again: Eli has to take his shots.
Create Turnovers:
The Giants defense is the only one in the entire league who've yet to record a takeaway. That doesn't mean they aren't playing well. They weren't good last week, or late against Washington, but they've done a reasonable job given the situations the offense has put them in.
That said, $200 million doesn't buy reasonable and reasonable isn't enough to contain Aaron Rodgers. To win, they'll need to get the offense an extra possession or two. Jason Pierre-Paul and Olivier Vernon have to ignite the non-existent pass rush for that to happen. If Rodgers has the time Sam Bradford had last week, Green Bay could hang 40 on the G-Men.