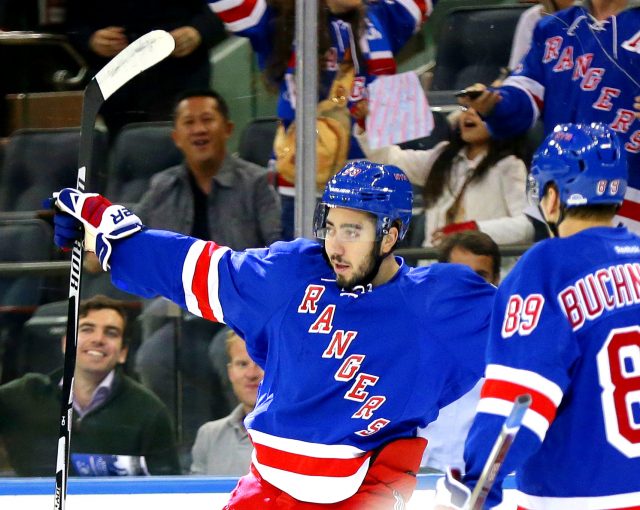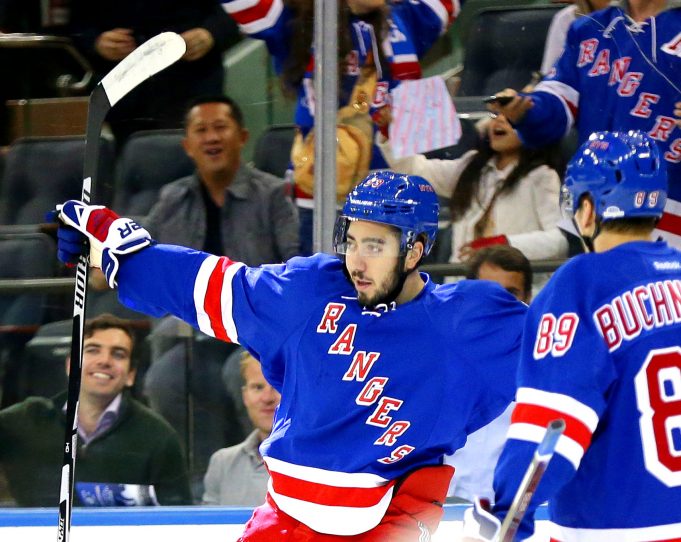 The trade that sent Mika Zibanejad to New York in exchange for veteran Derick Brassard sent Rangerstown into a frenzy. While the deal was the right move for the Blueshirts, fans were still upset to see a fan favorite go in Brassard.
Now we are just a week away from the regular season opener and the Swede is already turning frowns upside down.
The former Ottawa Senator has done it all early on. He has used his size well, his speed has been eye-popping, and he has a great shot. He is also good defensively but hasn't had the opportunity to show that part of his game.
Zibanejad has the chance to be a top-tier scorer with defensive upside. At the young age of just 23, this kid has a lot of good hockey ahead of him.
Zibanejad is ready to shine under the bright lights of the Big Apple.