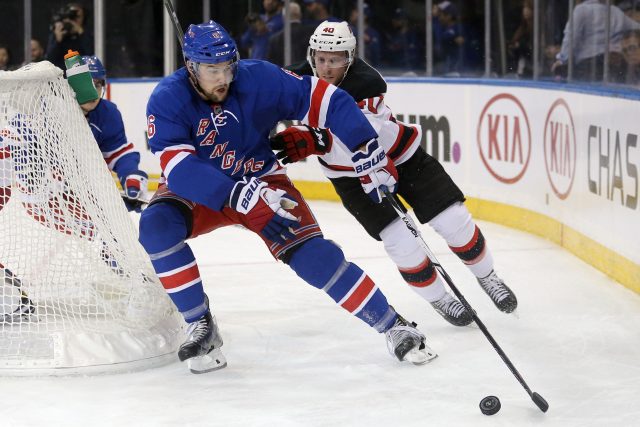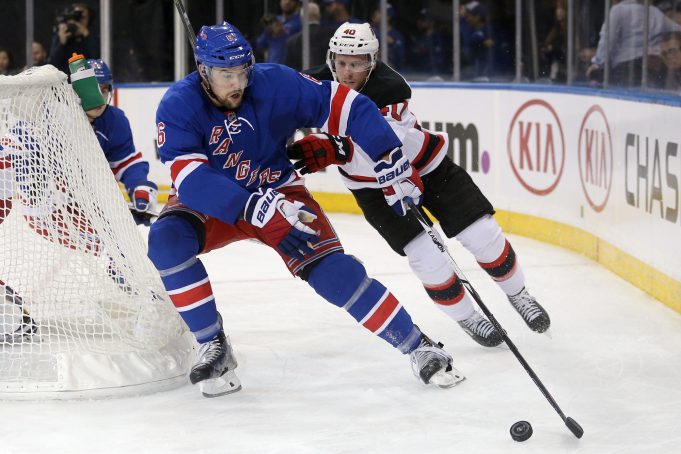 The Defensive Corps, As Expected, Is A Mess
The New York Rangers offseason was centered around getting younger and adding depth up front. These were both large necessities for the Blueshirts, but Jeff Gorton completely ignored the team's need for a quality defenseman.
Whether Gorton was under the illusion that this group would magically fix itself is a question we don't have the answer to. What we do know so far is that in four preseason games, the defense has looked awfully sloppy.
Dan Girardi and Marc Staal have both looked rather slow as usual (although, Staal played well on Tuesday against the Islanders), Brady Skjei doesn't look like an NHL player, Dylan McIlrath still isn't capable of positioning himself defensively. Even the captain, Ryan McDonagh, hasn't looked like himself (especially after Jakub Voracek dominated him for the winning goal on Monday).
Now, it is just preseason and there is still time for Jeff Beukeboom to tighten up the screws, but it appears as it's going to be another year of chaos in front of Henrik Lundqvist.