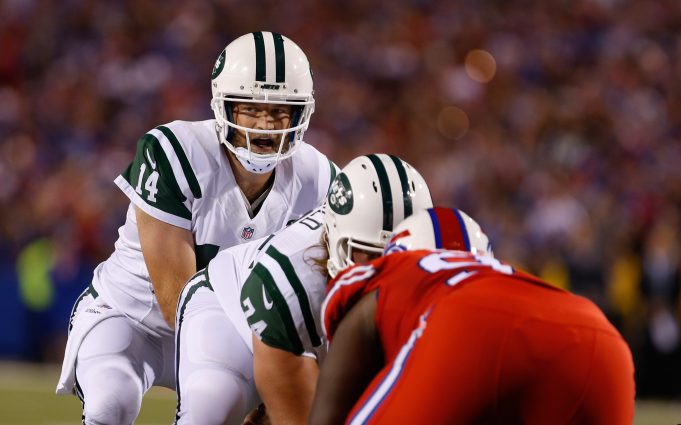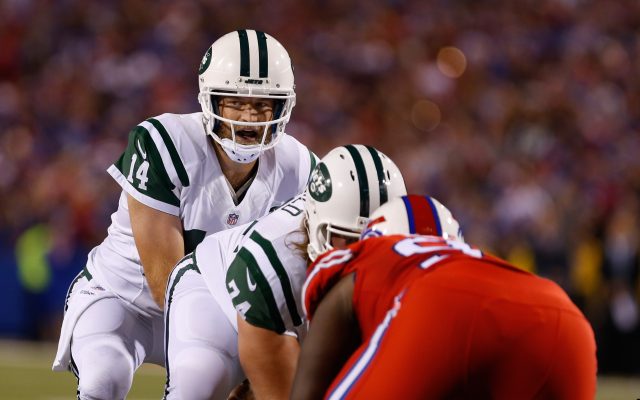 Fitzpatrick's Quick Decisions Against That Pass Rush
The Chiefs are loaded up front. Unlike the Jets, however, most of their talent is loaded on the edge through the likes of Tamba Hali and Dee Ford.
While this matchup is one New York will have to keep an eye on, it's quite obvious, already, that Chan Gailey and Ryan Fitzpatrick will simply take what the defense gives them.
For example, in Week 2 against a stubborn Rex Ryan, who continued to bring numbers at the QB, Fitz kept chucking the ball deep. It got to the point that it became comical. Ryan would put unneeded pressure on his corners in one-on-one and Fitzpatrick would continue to highlight those matchups.
Against the Chiefs, Fitz will begin underneath in effort to neutralize Hali, Ford, and even Dontari Poe up the middle.
Fitz's ability to adapt will go a long way against a very talented K.C. defense. Eric Berry's placement on the field will go a long way in determining the strategy of the Jets offense.