Obviously, while an entire game cannot be boiled down to a single play, this one conservative play call doomed the New York Jets.
W
ith approximately four minutes to go in regulation and the
New York Jets
facing a 3rd-and-3 situation from the Cincinnati Bengals 8-yard line, Chan Gailey dialed up a play that ultimately doomed his team.
Ryan Fitzpatrick was in his familiar shotgun with his familiar three-receiver set and Quincy Enunwa playing the Y. Enunwa motioned, as he often does, to balance the weapons two apiece to each side.
It was a straight handoff to running back Bilal Powell. There were no pulling guards, only a double team from Nick Mangold and Brian Winters on the left defensive tackle. A quick double-team that saw Mangold try to get to the second level shortly thereafter.
Powell and the Jets failed to grab this all-important first down.
It was a conservative call. One that, if not converted, would allow Andy Dalton and A.J. Green – a man who tore up the Jets secondary to the tune of 12 receptions, 180 yards and a score – plenty of time to march down the field and kick a field goal for the game-winner.
That's exactly what happened when Mike Nugent nailed the 47-yarder with under a minute remaining.
Why such a conservative call in this situation? It's not like the Bengals came out in a light box.
With nickel personnel on the field, Marvin Lewis still had his four-down lineman and two over-the-top linebackers in the game. Moreover, one of the safeties shot down into the box pre-snap. This meant a linebacker (or safety) would be matched up one-on-one with the much more elusive Enunwa.
The only way Gailey, and Ryan Fitzpatrick, for that matter, should allow a run to occur is if they are absolutely 100 percent confident it'll hit for the first down (three yards-plus). They simply could not afford to play it that conservative in a situation that would put their defense in a vulnerable position.
Remember, this is the NFL. If passing isn't easy enough in this league, the only thing that makes throwing the ball easier is when things get crazy during the final minutes.
Darrelle Revis's struggles aside, Dalton and Green got the ball back with plenty of time down only two points. That's a recipe for disaster.
That is the key here: it was only a two-point lead.
If the lead had been five, a run in the above situation would have been warranted. It would make sense for Todd Bowles to lean on his defense in that situation. It simply doesn't make sense when a field goal beats you.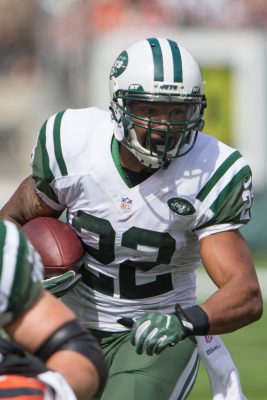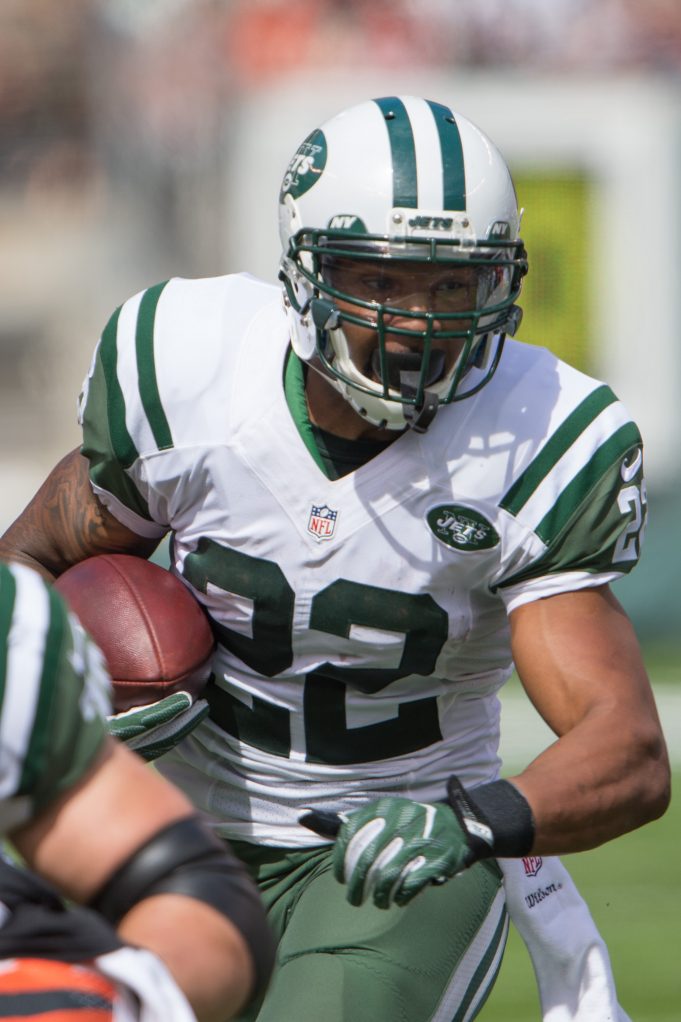 Some onlookers will recoil at this notion and simply blame the Jets for not executing a run in this situation. After all, New York was successful on the ground all game long. Matt Forte ran for 96 yards on 22 carries and Powell scampered for 41 on four attempts.
The reason the Jets found so much success on the ground was because the Bengals adjusted. Fitz and Gailey's short-passing game was torching Cincy's over-aggressive defense early. Cincy adjusted and so did the Jets.
When the money is the line, the offense needs to simply take what the defense gives them.
The defense did not give the Jets an easy three-yard rush on this play. That safety moved down into the box.
Down one point, a touchdown is what's needed. And at the very least, a play to Brandon Marshall in a one-on-one situation is what the doctor needs to order.
It's not like Fitzpatrick struggled on the day: 189 yards, 2 TD, 19-of-35. In fact, a solid case can be made that the Jets leaned too much on the run in the second half.
Fitzpatrick started this drive on his own 42-yard line with 9:02 remaining in regulation. His five-step drops were on the money leading up to the failed 3rd-and-3.
First, he hit Quincy Enunwa on this one-on-one slant:
Then, Gaily dialed up two Forte rushes that only gained five yards. It led to a 3rd-and-5 in which Fitz looked to the second-level in finding Eric Decker on this intermediate route in between the zone:
The following play went to Forte again, for three yards. Then, a smoke screen went to Brandon Marshall for four yards.
Those two plays set up the conservative 3rd-and-3 that failed.
This final drive (obviously, not counting the last gasp), was entirely too conservative. The killer instinct simply wasn't there.
Who's fault was it? Did Gailey fall in love with the run too much? You can understand taking the run when the defense left the box light, but the Bengals didn't do that on this final drive.
Did Fitz not call his own number enough? Or did the defensive-minded boss, Bowles, lean on his defense in a tough situation only up two points?
This National Football League is not the place for conservative minds anymore. Rex Ryan is still learning this the hard way. Let's hope Bowles already understands this reality.
In this league, highs and lows, ebbs and flows occur throughout the entire game. The place teams make or break their season is in the final eight minutes of regulation.
Despite everything that happened, the Jets had everything they wanted staring directly into their face so close to paydirt late in the game.
They failed because they didn't go out and take it. Instead, they relied on a conservative mindset that has doomed them too many times in recent history.