Scott Gomez's superb career is tarnished by one of the most unbalanced trades of all time involving the New York Rangers.
E
arlier last week, two-time Stanley Cup champion and former
New Jersey Devils
star Scott Gomez announced that he is hanging up the skates after 16 years in the NHL.
The 36-year old was an assist machine while on the ice. When at his best, the former all-star could find his teammates anywhere on the ice and deliver the puck to them on a dime.
The Alaskan product was absolutely sensational to watch. He collected 756 points in his career, including four 70-point seasons.
While Gomez is most well known for his time spent in New Jersey, he also skated for two years in the Big Apple.
After playing the first seven years of his career at the Meadowlands, Gomez decided to take his talents across the George Washington Bridge to Madison Square Garden. Just 27 at the time, he inked a monstrous seven-year, $51.5 million deal with the New York Rangers back in 2007. Gomez was only a part of the Blueshirt's spending spree, as Chris Drury also agreed to join the Rangers on a five-year deal.
While Gomez had two solid years on Broadway (70 points in 2007-2008, 58 points in 2008-2009), he is perhaps most known for the trade that sent him packing.
This trade favored the Blueshirts in so many ways and is arguably the best trade in New York Rangers history.
Let me explain.
It was a rainy June morning back in 2009. The New York Rangers were coming off a year that saw them move on from Tom Renney in favor of the hot-tempered John Tortorella. The Blueshirts let a 3-1 series lead against the Washington Capitals in the first round slip away from them.
It became evident immediately that changes were coming to New York. Tortorella was entering his first offseason with the Rangers and certain guys (like Gomez) just didn't fit into his plans.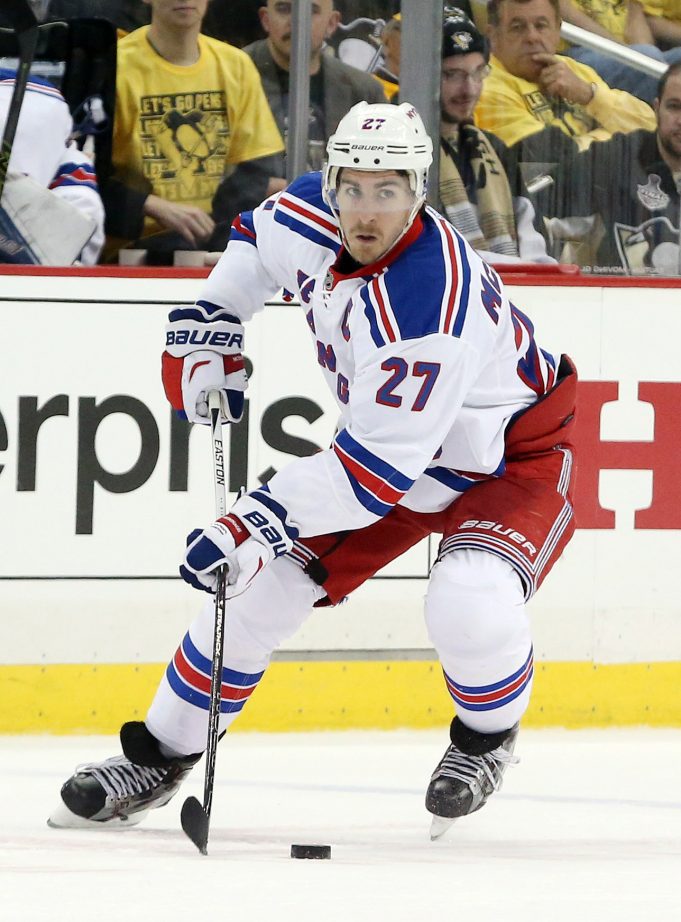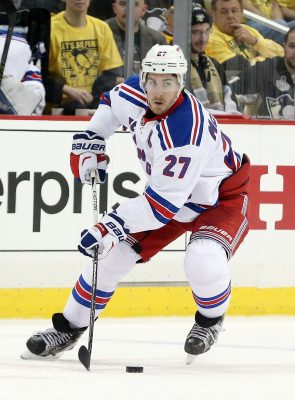 Glen Sather and company weren't expected to be heavily involved in free agency due to salary cap restrictions. However, Torts hinted at possibly making a big move by discussing the Blueshirt's dire need for goal scorers after 20-goal scorer Markus Naslund announced his retirement. In addition, Sather made it clear that they didn't have any intentions of going after trade deadline addition Nik Antropov, who fired 28 goals with the Rangers and Toronto Maple Leafs.
The Rangers needed to make a move, whether it was via a trade or the open market, to bolster their attack.
One guy the Rangers had their eye on was sniper Marian Gaborik. Despite being limited to just 17 games in the season prior, Gaborik still registered 23 points and was just a year removed from a stellar 83-point season in Minnesota.
In order to be able to afford Gaborik, the Rangers were going to have to free up some space by moving a big contract. While Drury was an option, Drury's two-way game perfectly fit Tortorella's preferred defensive style of play. So that left Gomez as the odd man out.
Moving Gomez would be no easy task. He was toward the end of his prime and with a cap hit slightly above $7 million, it would be tough to find a taker for the playmaker.
Then, the unthinkable happened. Sather found a trade partner with the Montreal Canadians, who were led by Bob Gainey. The Blueshirts sent Gomez, Tom Pyatt, and Mike Busto to Montreal in exchange for Christopher Higgins, Ryan McDonagh, Pavel Valentenko, and the rights to Doug Janik.
Wow.
The trade at the time was viewed as a salary dump so the Rangers could go out and get Gaborik, which they did. But it ended up being so much more.
Gomez was a complete bust in Montreal. Although he provided some excitement in his first year above the Northern border, Gomez fell off the map and was eventually bought out by Montreal.
McDonagh has become a top-class point man in the NHL and will be entering his third year as the Blueshirt's captain. Gaborik went on to have two 40-goal seasons in New York.
This trade was a landslide, to put it mildly. The Rangers received their future captain and top goal-scorer for an overpaid veteran who failed to make an impact after his second year with the Canadian giants.
Scott Gomez had a fantastic career. During his prime, Gomez was feared whenever he touched the puck. However, he isn't remembered in New York for what he did on the ice but for the heist he was involved in.
So from Rangers fans everywhere, thank you, Scott Gomez.