The New York Giants are instilling faith in fourth-round pick BJ Goodson, with the release of Jasper Brinkley.
Jasper Brinkley sat out the final game of the preseason, making him look like a sure lock to make the Giants.
Well, it turns out that even he wasn't safe.
Big Blue surprisingly released Brinkley early Monday and signed QB Josh Johnson to add "competition" for Ryan Nassib, according to head coach Ben McAdoo.
In 15 games last season, Brinkley was the Giants' third-leading tackler and the fourth-best linebacker against the run, per Pro Football Focus.
Although he's on the wrong side of 30, Brinkley has shown few signs of slowing down. Last season, he posted the best PFF grade of his career (79.7), and in 2014, he recorded his third-best mark (71.4)
So it was justifiably baffling when the Giants announced that Brinkley, who was listed as their starting middle linebacker, would be released.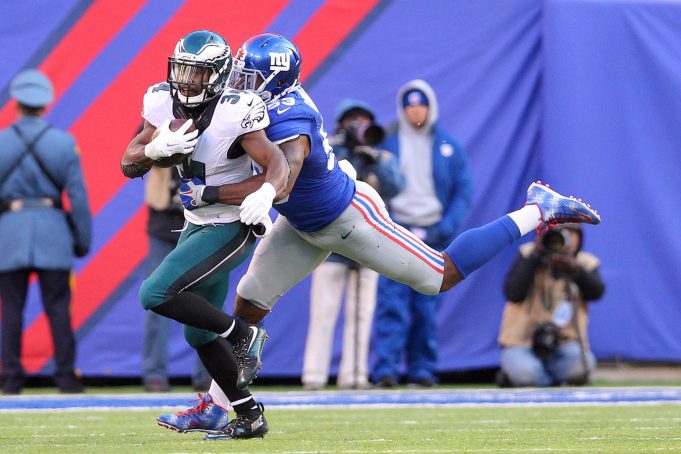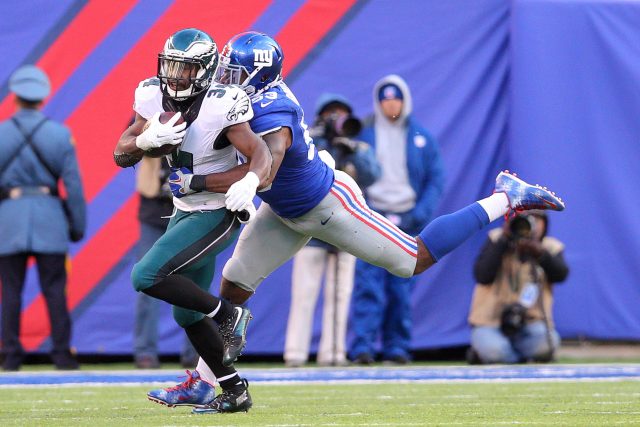 There's one rational reason why Big Blue would have parted ways with the veteran Brinkley.
B.J. Goodson, who was selected in the fourth round of this year's draft, likely impressed the coaching staff enough that they're confident he could log some serious minutes later in the season.
Goodson, 23, subtly rose up the ranks during his college career.
As a redshirt sophomore, he was effective as a co-starter at linebacker, making 34 tackles, 3.5 for loss, and three recovered fumbles.
During his senior year, he became the leader of the Clemson defense, and was named All-ACC third team.
He uses a potent punch-and-shred technique and commendable base and balance to disrupt blocking and play flow. Like most Big Blue draftees, he was a team captain in college, which should speak volumes about his character.
While the actual intentions of the team are unknown, it seems like the Giants would prefer to have an über-high ceiling MLB – like Goodson – receive the bulk of the backup snaps rather than 31-year-old Brinkley.
Why the team kept J.T. Thomas and Kelvin Sheppard over Brinkley, we will never know.
What is known, however, is just how much trust the team has in their first-year middle linebacker.
"I'm just trying to get the playbook down, and compete to the best of my ability," Goodson said, via NJ.com.
"I don't think about that at all (starting and being the Giants' long-term middle linebacker). I just try to control what I can control. Everything else will fall into place when it does."
The Giants hope everything falls into place.
If not, the linebacker corps could be in for a long season.