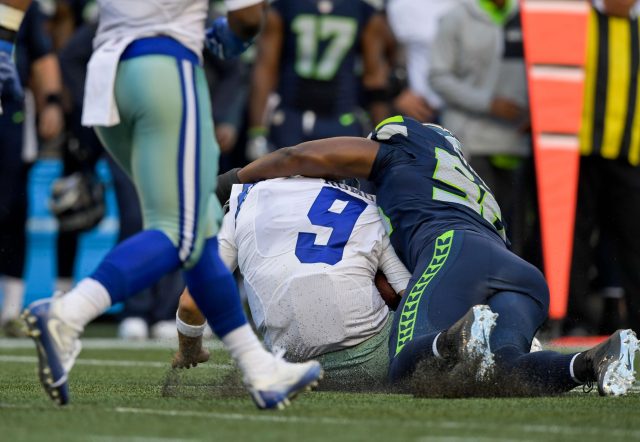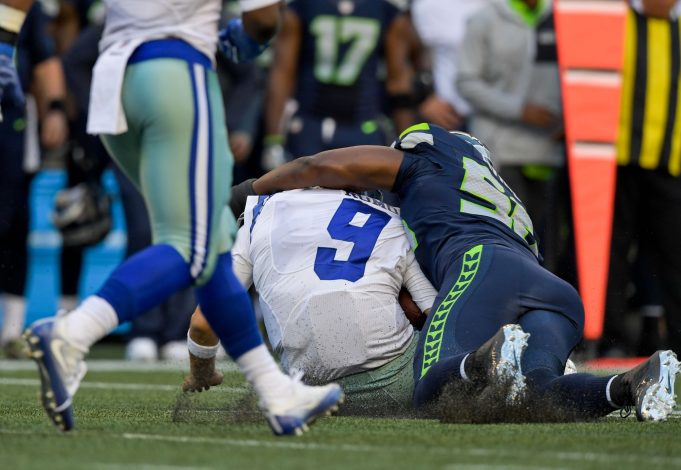 In the dress rehearsal preseason game, Dallas Cowboys quarterback Tony Romo injures his back. Meanwhile, New York Giants fans look ahead.
First of all: What in the world are the Dallas Cowboys thinking?
They, just like everybody walking god's green Earth, know Tony Romo is one bad hit away from missing another season. At this point in his career his collarbone seems to be made of toothpicks instead of actual bone.
Therefore, you'd think they'd allow Romo to sit out until the regular season.
Nope. Romo was, indeed, in the game for the Cowboys against the Seattle Seahawks for their third preseason game. You already know what happened:
Tony Romo walks off the field with an apparent injury after being tackled. #DALvsSEA https://t.co/IILl1huJth

— NFL (@NFL) August 26, 2016
On the opening series of the game Romo scrambled into a back injury. He left and didn't return, via Dave Boling of the Tacoma News Tribune.
Meanwhile, New York Giants fans everywhere rejoice. They rejoice not because they want to see Romo hurt, but because of how a potential injury of this magnitude effects the already wide open NFC East.
Perhaps now Jerry Jones will hand down the order of bubble wrapping Romo until Week 1. This topic also brings to mind how lucky Giants fans are with No. 10, the man who never gets hurt and shows up every day.