Ryan Fitzpatrick's Health
Remember, your starting QB isn't the model of health. In 11 seasons, Ryan Fitzpatrick has only played in 113 games. 11 seasons equals the potential of 176 games.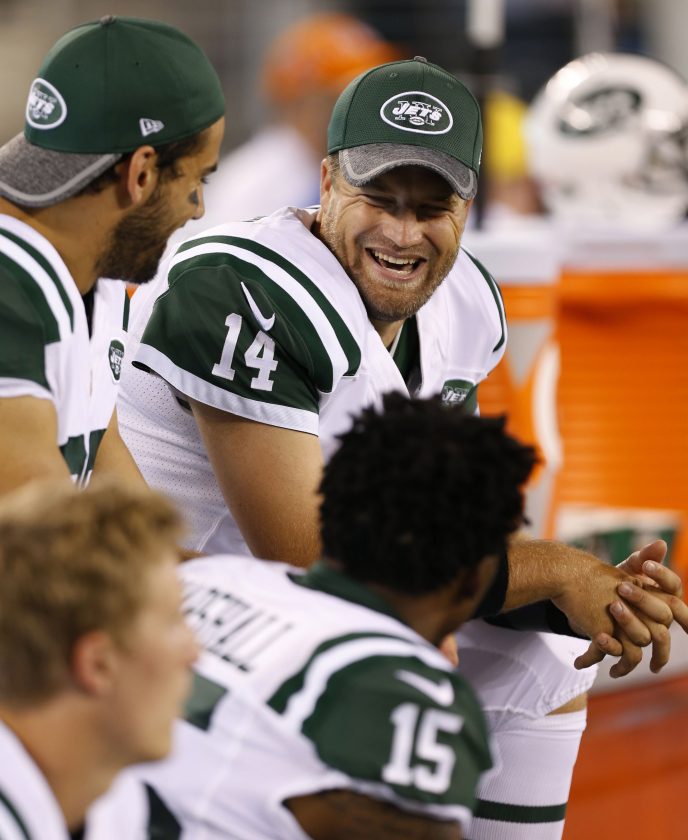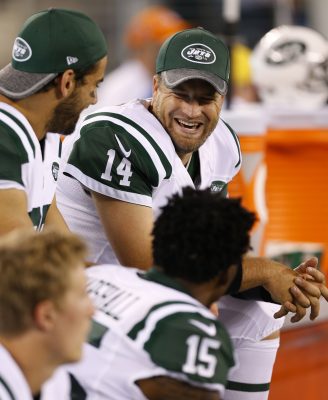 While most of the missed opportunity for Fitz came because he wasn't the starting quarterback, other times have been attributed to health.
Two seasons ago while playing with the Houston Texans came as a prime example. Enjoying a terrific statistical season, Fitzpatrick fractured his tibia and missed the rest of the year. In 2011 with the Buffalo Bills, it was announced after the season that Fitzpatrick had played with broken ribs.
This is a 33-year old QB who has no fear on the football field. His pocket awareness is superb and loves to scramble with his solid mobility. Injuries and a QB like this are partners in crime.
We all remember the nonsensical broken thumb suffered in Oakland last season.
Should the Jets cut either Geno or Petty and see Fitz go down to injury, a major problem would arise.