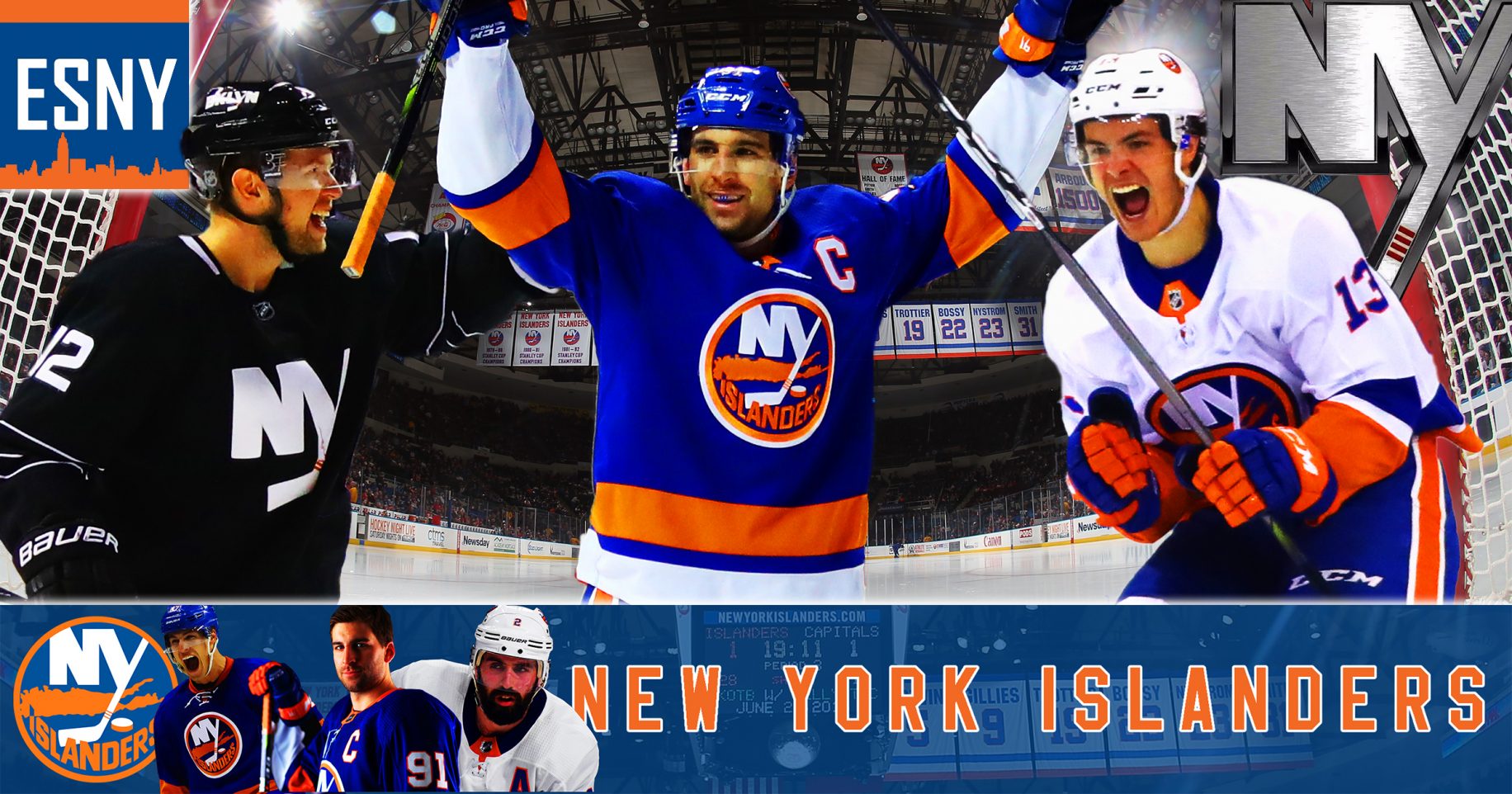 The New York Islanders are back in the postseason for the third time in the last four seasons. The drama will unfold tonight in Florida.
New York Islanders (45-27-10)
Florida Panthers (47-26-9)
NHL, 8:00 PM on CNBC, MSG+, Full Preview
BB&T Center, Sunrise, FL
By Justin Weiss


When ESPN2's Mark Jones called Georgia Tech's blocked field goal against Florida State, he echoed the same sentiment of many New York Islanders fans:
"What a time to be alive!"
The Isles are back in the postseason for the second consecutive season and have a legitimate chance of advancing to the second round.
Their primary obstacle is the Florida Panthers, a team that features an impressive blend of old and young.
For the Brooklyn-based team to win their first playoff series in nearly two-and-a-half decades, Thomas Greiss will need to be stellar in net and players like Josh Bailey and Ryan Strome will need to find their way onto the statsheet.
LINEUPS
#isles will line up for game one:
51-91-21, 86-29-12, 11-10-18, 17-53-15 —– 2-55, 3-44, 14-6 —– 1, 30

— Andy Graziano (@AndyGraz_SNY) April 14, 2016
Capuano: Greiss in goal. Berube will back up. Zidlicky, Boulton & Bernier out. Pulock, Quine & Prince in. #Isles

— New York Islanders (@NYIslanders) April 14, 2016
The Prince-Quine-Strome line is straight from 2011 draft. Strome (5th, NYI), Prince (61st, OTT) and Quine (85th, DET) all selected that yr.

— Arthur Staple (@StapeAthletic) April 14, 2016
Capuano: Hamonic is in for Game 1

— Arthur Staple (@StapeAthletic) April 14, 2016
STORYLINES
Will the Isles let their injury scourge define them? The Isles have lost two critical components to their roster — netminder Jaroslav Halak and forward Anders Lee — for at least the first-round. Additionally, Travis Hamonic and Jean Francois-Berube likely won't be at full strength.
Will Thomas Greiss play like an elite netminder? Anointed "Jesus Greiss" by fans earlier this season, the German goaltender has played at a very high level, although a heavy workload has hampered his play as of late. Jack Capuano will need him to compete with Roberto Luongo if the Isles expect to advance to the second round.
Will Jack Capuano out-coach Gerard Gallant? One of the team's Achilees Heel's in last season's first-round series loss to the Washington Capitals was their inability to make adjustments. Cappy has finally found an opposing coach with less playoff experience than him, so it'll be interesting to see how he fares.