Here's how captain John Tavares and the New York Islanders can make the playoffs, even after a rough stretch.
By Justin Weiss


It wasn't easy, but the New York Islanders managed to prevail with a 4-3 overtime victory over the Carolina Hurricanes on Saturday night.
New York's win, coupled with a Red Wings loss, narrowed the team's magic number to 11.
The Isles have eight games remaining, which means that going 5-3-1 or greater down the stretch would guarantee them a playoff birth. But more realistically, they're going to need help from the Wings, Bruins or Flyers to make the playoffs.
Since Jaroslav Halak went down with what was an apparent groin injury a couple of weeks ago, the Isles have struggled to pull out victories. This hasn't boded well for their playoff chances, although Saturday night's win certainly helped.
The Isles' schedule looks as follows: 3/29 vs. Carolina, 3/31 vs. Columbus, 4/2 vs. Pittsburgh, 4/4 vs. Tampa Bay, 4/5 @ Washington, 4/7 @ NY Rangers, 4/9 vs. Buffalo, 4/10 vs. Philadelphia.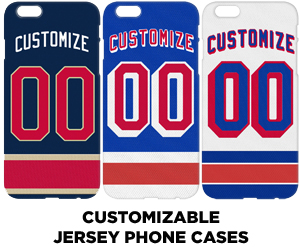 For the Isles to put themselves in a comfortable situation, they'd need to defeat the lackluster teams: the Hurricanes, Blue Jackets and Sabres are all on the schedule. If they take care of business by beating one additional team along the way, they'll be three points short of their magic number, although the Wings and Bruins both have a semi-tough schedule here on out.
Boston: 3/29 @ New Jersey, 4/1 @ St. Louis, 4/3 @ Chicago, 4/5 vs. Carolina, 4/7 vs. Detroit, 4/9 vs Ottawa
Detroit: 3/28 vs. Buffalo, 3/29 @ Montreal, 4/1 vs. Minnesota, 4/2 @ Toronto, 4/6 vs. Philadelphia, 4/7 at Boston, 4/9 @ NY Rangers
The Isles' magic number is 11 over Detroit, 12 over Boston and 13 over Philadelphia. In an ideal world, the team clinches sooner rather than later. But realistically speaking, the team looks destined to secure a birth on the final scheduled day of the regular season (the Isles are making up an earlier game on April 10), when the Isles play the Sabres and the Red Wings play the Rangers.
The quest for the postseason begins tomorrow night, when the Isles face off against the Carolina Hurricanes at Barclays Center.