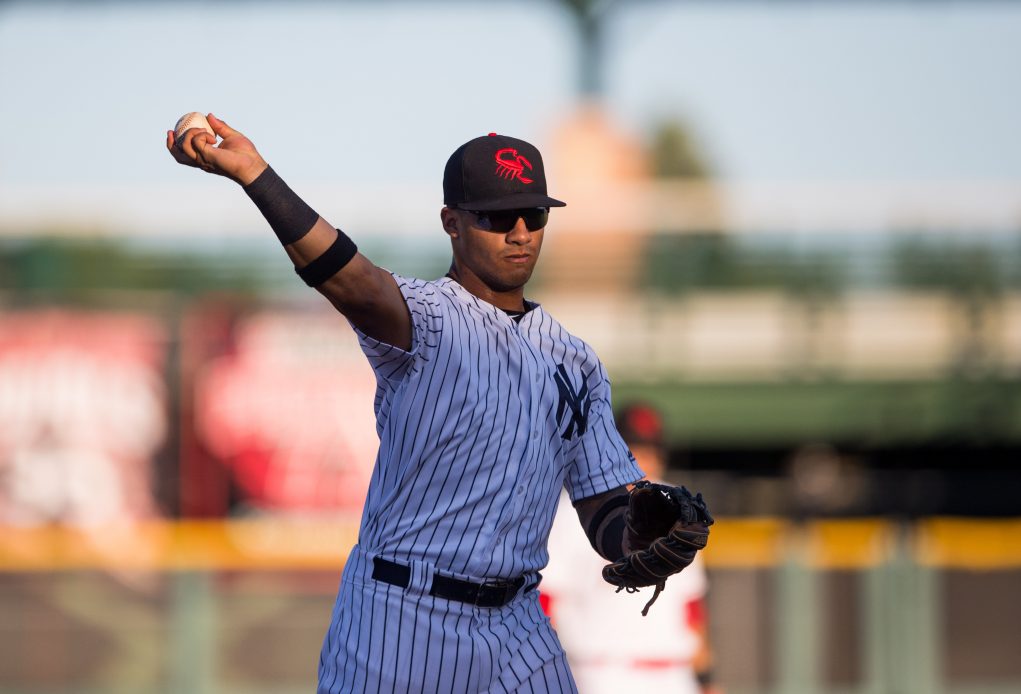 After many years of having a downright barren farm system, the Yankees finally have some of the best prospects the league has to offer.
To say that many of the New York Yankees' new prospects they acquired through trades are highly regarded could be an understatement. 
For instance, outfielder Clint Frazier and shortstop Gleyber Torres, are two of the top prospects in the league the Yankees were able to snag through trades at the 2016 deadline.
This farm system is very deep as well as there are at least four to five players that show up on most top 100 prospect lists.
Not only that but there are many players in the system who have great potential but have not realized it yet, like Wilkerman Garcia, or Estevan Florial.
The farm also includes kids that are on a quest to prove evaluators wrong, like Tyler Wade, and Dustin Fowler.
All in all, this is one of the top farm systems in the league, and ranking the top ten prospects in a farm this deep was challenging and as a result, many were left off the list. 
Nevertheless, ESNY broke down its top ten from a farm system that could possibly produce the next "Core Four."