Down two of the team's top centers, the New Jersey Devils made a call up from Albany of the AHL to help calm things down the middle.
By Patrick Comia


This season, the team's motto was chosen to be RELENTLESS. Well, they may need to be changed to something else after hearing the news of their two top centermen will be out of action.
It was announced that Travis Zajac would be placed on injured reserved, who has been scratch the past three games due to a upper-body injury sustained in a game versus the Hurricanes on December 3rd.
According to Devils beat writer Tom Gulitti, he explains the team's move:
…the Devils placed Zajac on injured reserve retroactive to his last game on Dec. 3 on Carolina. That makes him eligible to come (off) IR as early as Friday if he were ready to play.
With that said, it appears that Zajac, who was enjoying a great start to his season before being injured, might be in better shape than expected and close to rejoining the lineup.
When reports revealed that fellow starting centerman Adam Henrique was injured in New Jersey's last game against the Maple Leafs, a call to Albany for reinforcements was a needed option.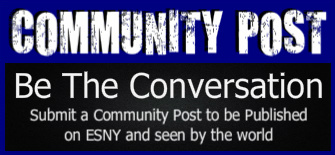 During the second period, a collision between him and goalie Garret Sparks caused Henrique to leave the rest of the game that ended in a 3-2 shootout loss.
Enter Joseph Blandisi from the Devils of the AHL.
Listed between 5'11 and 6'0 and weighing 200 lbs., he lends a physical nature with offensive ability.
Per Eliteprospects.com:
Blandisi is an effective top 6 forward at the OHL level. He can be counted on to provide offense, but also to play physical and get under the opposing teams skin.
His emergency call up could help solidify the depth down the middle. However, we shall see if this works.
Devs' lines: Cammalleri-Josefson-Stempniak; Tlusty-Blandisi-Palmieri; Elias-Kalinin-Kennedy; O'Neill-Gionta-Tootoo; Matteau-Ruutu-Farnham.

— Tom Gulitti (@TGfireandice) December 10, 2015
Blandisi, a preseason favorite who made it to the final day of cuts before the start of the regular season, should be interesting to see how the Devils prospect does as he is thrust into the NHL scene.
As of now, nothing is known on the availability of Zajac or Henrique. But one thing is for sure, the Devils RESOLVE will be put to the test starting tomorrow night.
[su_button url="https://elitesportsny.com/2015/12/09/new-york-rangers-excellence-henrik-lundqvist/" background="#000080″ size="10″ wide="yes" center="yes" radius="0″]NEXT: The Excellence Of Henrik Lundqvist[/su_button]