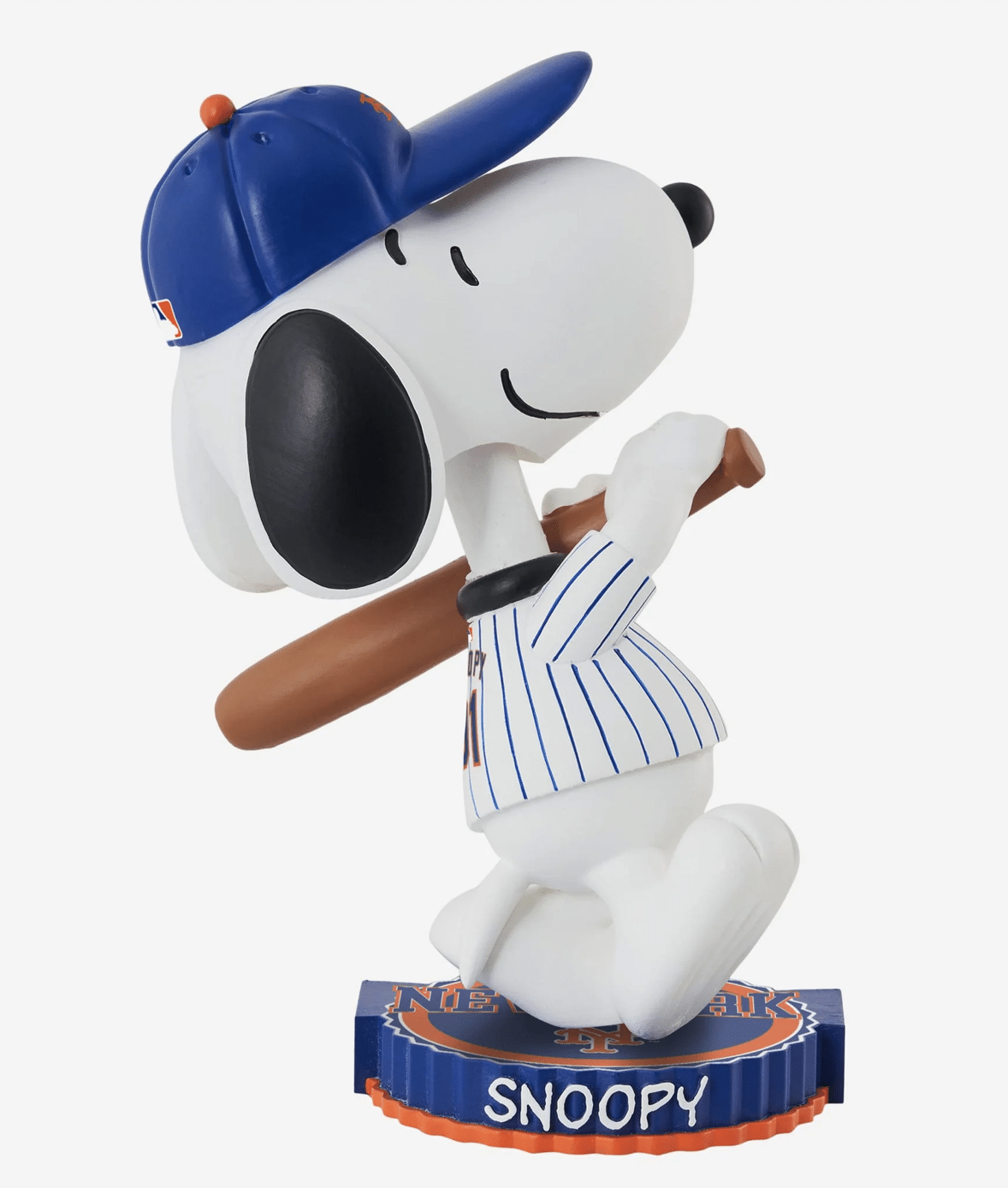 It has been a few years since Snoopy took his name* off the annual Giants–Jets preseason game. But he is back on the local sports scene.
FOCO has released limited edition Snoopy bobbleheads from its Peanuts Collection that depict him playing for all 30 Major League teams, including the Mets and Yankees. You can purchase on by following this link. Foco is producing 150 of each bobblehead.
A great touch: No last name when Snoopy is playing for the Bombers!
* — or MetLife stopped licensing the intellectual property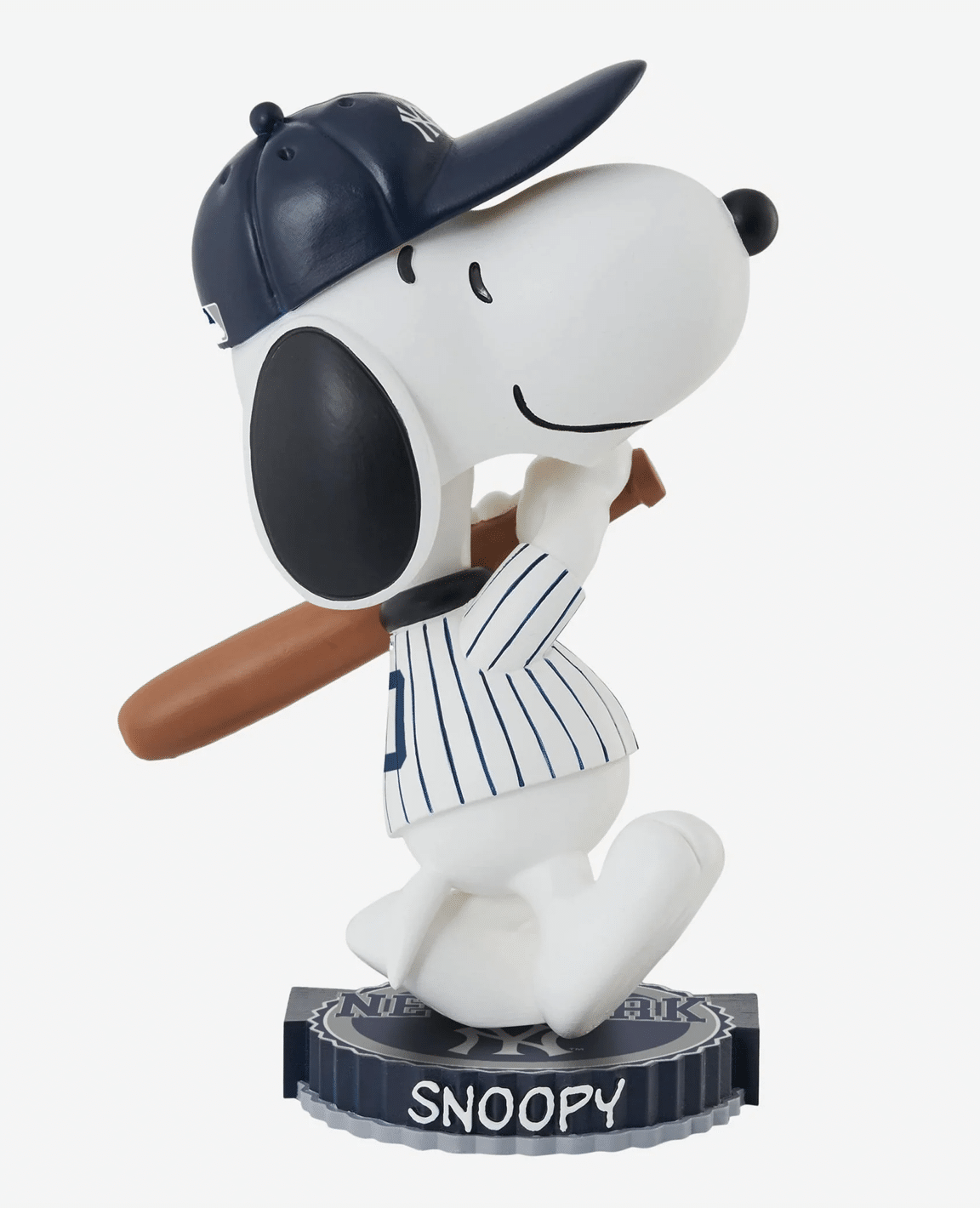 MORE ON ESNY:
• Yankees fans are stuck with Aaron Boone, says Hal Steinbrenner
• Mets promote Mark Vientos, who should play every day
• Knicks have reached fork in road. Can they get to next level?
• Gleyber Torres has become net-negative for Yankees
• WFAN is still kicking ESPN Radio New York's ass
James Kratch can be reached at [email protected]. Follow him on Twitter @jameskratch.