FanDuel Sportsbook is always coming through for its users with awesome promos and bonuses, making jam-packed sports weekends all the more worthwhile. This weekend is no exception.
FanDuel Sportsbook has a number of awesome promos to spice up your sports betting experience during a weekend featuring plenty of college basketball tournament action and NBA and NHL regular season action.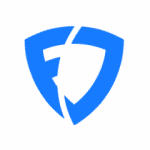 FANDUEL SPORTSBOOK
States: NY, NJ, PA, CT, AZ, CO, IA, IL, IN, LA, MI, TN, VA, WV, WY
GET THE APP
Register with FanDuel Sportsbook and start placing wagers by clicking here.
FanDuel Sportsbook March Madness $1,000 Free
Those who sign up with FanDuel Sportsbook will be able to grab a $1,000 risk-free bet, which you could then use on a number of live sporting events.
All you need to do is register with FanDuel Sportsbook, make an initial deposit of at least $10 into your sportsbook account, and the $1,000 risk-free bet should be yours for the taking.
Users must be new, at least 21 years of age, and located in the applicable states in which sports betting is legally allowed.
Additional FanDuel Sportsbook Promos
FanDuel Sportsbook is offering college basketball parlay insurance, which means if you put together a parlay of at least five legs and all hit except for one, you'll be provided with $25 in site credit.
There's also NHL parlay insurance and multi-sport parlay insurance offers, which encompasses the same terms as the aforementioned college basketball insurance offer.
In addition, there's first period insurance offer for NHL bets — if you place a wager on the moneyline of any featured NHL game and your team is winning at the end of the first period but loses the game, you can receive a max-$50 refund in site credit.
Every promotional deal should be huge for this weekend which, again, is packed with action across a number of different sports.
What to Bet On This Weekend
As previously noted, the NCAA Men's Basketball Conference Tournaments are currently going on and will continue through the weekend, with many of the conference title games taking place either Saturday or Sunday.
The ACC Championship will occur this Saturday and so will the Big 12 Championship while the Big Ten title is this Sunday. From a more local standpoint, the Big East and MAC Championships are both on Saturday.
As far as the NBA is concerned, the Pistons will take on the star-studded Brooklyn Nets Saturday night at 7:00 p.m. ET before the Mavericks take on the Nuggets at 10:00 p.m. ET. The Knicks will additionally take on the Thunder on Saturday at 2:00 p.m. ET.
In the NHL, all three local teams play Saturday, with the Rangers taking on the Bruins and the Devils and Islanders facing each other later that night. You can bet on those games using FanDuel Sportsbook, and there's a chance those games are featured for the first period insurance offer.
The Players Championship takes place Thursday-Sunday, and at the moment, Dustin Johnson is favored to win the tournament at +1100 on FanDuel Sportsbook. Jon Rahm is +1200 and Collin Morikawa is +1400. However, the favored leaders after the first round are Corey Conners and Sergio Garcia (both +950).
Needless to say, there will be many ways to win this weekend, and FanDuel Sportsbook is without a doubt the top location to place your wagers.
Register with FanDuel Sportsbook and start placing wagers by clicking here.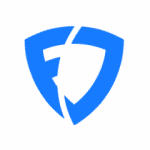 FANDUEL SPORTSBOOK
States: NY, NJ, PA, CT, AZ, CO, IA, IL, IN, LA, MI, TN, VA, WV, WY
GET THE APP