DJ LeMahieu's versatility in the infield gives the New York Yankees options for when some of his teammates need a rest.
Our Yankees 2021 preview series today shifts to the middle of the diamond, setting our focus on second base.
DJ LeMahieu was more than just a key free agent who re-signed with the New York Yankees this offseason.
Sure, the main perks of having him on the team are nice. He's a two-time batting champion and one of the most feared hitters in baseball. Playing in Yankee Stadium makes him a threat for both contact and power. In his first season in pinstripes, in 2019, he hit a career-high 26 home runs.
Moreover, LeMahieu is a three-time Gold Glove second baseman who can also play all around the infield. For the Yankees, this is a larger boon than people realize.
Consider this. Most of the team's infield last year was pretty banged up at one point or another. Even LeMahieu missed some time with a sprained thumb, though he isn't the type to be injured regularly.
For the Yankees, this means he can become something of a revolving door designated hitter, except in the infield.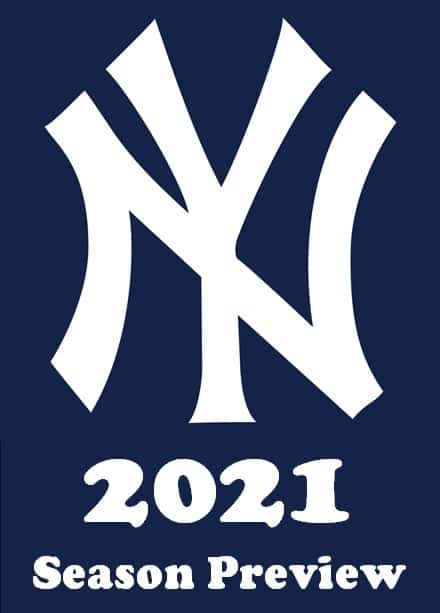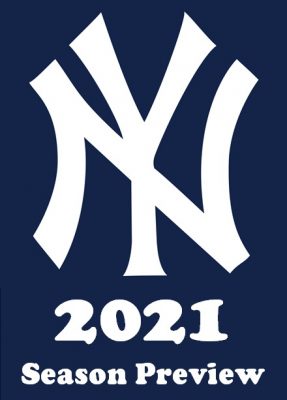 A man of many talents
Just to give an idea of how versatile DJ LeMahieu is, he can play both corner infield positions as well as his usual second base. Furthermore, he's more than just a fill-in there and can actually play strong defense.
For further context, let's look at LeMahieu's fielding metrics at all three positions, specifically at defensive runs saved (DRS). At second base, it's a fantastic 56. This makes sense, as LeMahieu won all three Gold Gloves at this position.
But the man isn't just someone who plays the corners as an emergency fill-in. In fact, LeMahieu probably has a future at either position if his footwork ever ages him out of second base.
At third base, LeMahieu owns a career DRS of 1. That's not the best mark, but proves he can at least handle himself at the hot corner. At first base, his DRS is 3. More often than not, he serves as a late-innings defensive replacement for Luke Voit while Tyler Wade takes over second.
The man could probably even play shortstop or the outfield in an absolute emergency, but the Yankees are probably grateful for what he's already doing. Coming into 2021, don't be surprised if manager Aaron Boone has LeMahieu play multiple positions more often.
The revolving door infield
We all remember the abbreviated 2020 season, much as some of us would prefer to forget it, Eternal Sunshine style. Luke Voit dealt with plantar fasciitis all year, yet still played. Gleyber Torres showed up to summer camp out of shape and dealt with some leg injuries. Gio Urshela is expected to be ready for Opening Day, but had offseason elbow surgery to fix a bone spur that dogged him last year.
And given the Yankees' propensity for getting bit by the injury bug, this is an opportunity for them to get ahead of the curve. Maybe once or twice a week, Urshela or Voit can get a day off in the field and LeMahieu can take over. Even though Urshela is a good fielder, better to keep him as fresh as possible so his legs don't get tired.
As for Voit's days off, LeMahieu is a better fielder and athlete than backup first baseman and lefty bench bat Mike Ford. If Torres needs a day off, Tyler Wade or Thairo Estrada can fill in at shortstop.
DJ LeMahieu gives the Yankees a legitimate revolving door infield, not unlike the designated hitter strategy used by Joe Girardi in 2016. That year, the DH slot was shared by Alex Rodriguez, Carlos Beltran, and Brian McCann among many others. In 2013, A-Rod and four other teammates started over 10 games at DH.
The whole purpose was to give guys a rest from playing the field. Why can't DJ LeMahieu's versatility with the glove be used for the same reason?
Final thoughts
If there's one player to even just try this experiment with, it's DJ LeMahieu. He's called "The Machine" for a reason, and not because he's the secret prototype for Skynet. He's so good at baseball that his muscle memory and ensuing success on the field are practically automatic.
This is why using him all around the infield throughout the year is worth the risk, though there really isn't any risk at all. LeMahieu will still start the majority of his games at second base in 2021. This isn't saying he should immediately become a super-utility player, a la Ben Zobrist. He is the Yankees' starting second baseman, end of discussion.
But DJ LeMahieu is a rare type of player in how well he plays multiple positions. He's reliable at first, second, and third, not just great at one and good enough at the others. No, wherever he plays in the infield, the New York Yankees know he won't be a liability.
It doesn't matter that Eric Cressey is now running the training staff. The Yankees, lately, are a team known just as much for what keeps them off the field as they are for their accomplishments on it.
If using DJ LeMahieu as a revolving door infielder changes that just a little bit and helps keep guys off the IL, it's worth trying.