FanDuel Sportsbook is set for a huge weekend and they have plenty of deals for online sports bettors to choose from, including two awesome Spread the Love promos in Michigan and Virginia.
Football season is in the books, but the weekend is loaded with awesome FanDuel Sportsbook promos and bonuses.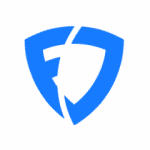 FANDUEL SPORTSBOOK
States: NY, NJ, PA, CT, AZ, CO, IA, IL, IN, MI, TN, VA, WV
GET THE APP
The NBA, NHL, and college basketball seasons are in full swing. The NBA and NHL standings are starting to round into shape as we look ahead to potential playoff matchups.
As for college basketball, March Madness is going to be here before we know it. UFC 258 is also coming up this weekend with a jam-packed card.
Click here to sign up and get a $1,000 risk-free first bet with FanDuel Sportsbook. If you're in MI or VA, you can also join in on the Spread the Love promotion.
There's plenty of options on the board this weekend. You can put together a Same Game Parlay on some NBA action or pick a few of your favorites for a parlay on UFC 258. Either way, FanDuel Sportsbook has some of the best parlay insurance around.
FanDuel Sportsbook Promos This Weekend
Spread the Love is the best promotion of the weekend, but FanDuel Sportsbook has plenty of ways to win. Parlays are almost always a risky move, but not when you have some insurance on it. Let's take a look at some of the other ways to win big this weekend.
Parlay Insurance
We love Same Game Parlays. This is relatively new in the realm of online sportsbooks and it gives users the chance to load up on player props in one game. You can do this for NBA or NHL games. It doesn't exactly fit the mold of a Same Game Parlay, but you can also put together different parlays on UFC 258 this weekend as well. Here is everything you need to know about FanDuel Sportsbook's parlay insurance:
Same Game Parlay Insurance: Bet any four-leg parlay on NBA or Soccer and if you hit on all but one leg, FanDuel Sportsbook will refund you up to $25.
UFC 258 Insurance: Users who place a parlay with five legs or more will have $50 of insurance that will kick in if you miss exactly one leg of your bet.
$1,000 Risk-Free Bet
This is new-user promotion is a mainstay at FanDuel Sportsbook. This offers a ton of upside to bettors who are signing up for the first time. For your first real-money wager, FanDuel Sportsbook will refund you up to $1,000 if it loses.
That means you have an opportunity to put down a massive bet on any available market this weekend.
If it hits, you are off to a heck of a start. If not, you will get the amount you lost put right back into your account in the form of site credit. You can't lose.
Spread The Love With FanDuel Sportsbook
Spread the Love is one of the best promos around and it always turns into an easy win for bettors. This promo is a crowd booster that drives the spread up to ridiculous levels and ensures that you can't lose. FanDuel Sportsbook is running two separate Spread the Love promos in Virginia and Michigan on Sunday.
New and existing users in Virginia can bet on the Washington Wizards spread line and for every 500 bettors who do, FanDuel Sportsbook will bump up the spread one point in favor of the Wizards. They are doing the same thing in Michigan for the Badgers and Wolverines showdown.
Users who bet on those teams will always get them at the final line. For example, if you bet on the Wizards spread line when it is at +6.5, but the line is driven up to +75.5, you get the final line.
That means it makes sense to bet this as early as possible. The more people that join in on the action, the more likely it is that this will be an easy win.
How to Claim These Promos
Follow these easy steps to get in on the fun:
Sign up with FanDuel Sportsbook by clicking here.
Deposit funds through any of the available banking methods.
Download the app and look for this promo at the top of the page.
Click here to sign up with FanDuel Sportsbook and join in on the Spread the Love promotion and grab a $1,000 risk-free bet.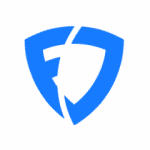 FANDUEL SPORTSBOOK
States: NY, NJ, PA, CT, AZ, CO, IA, IL, IN, MI, TN, VA, WV
GET THE APP