How will free agent and trade additions impact the Mets' roster on Opening Day?
With MLB rosters being expanded to 26 from the 25 man roster it typically is, each spot is valuable for any roster.
On Tuesday the New York Mets brought in utility man Jonathan Villar on a one year, $3.55 million contract. His experience at practically every infield position and his ability to play centerfield as well, basically locking up the final open bench position that may have been used on a fifth outfielder.
With Opening Day less than two months away, here is a look at what the roster could look like on April 1st against the Nationals.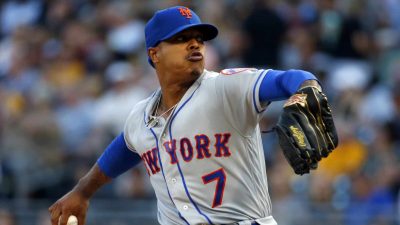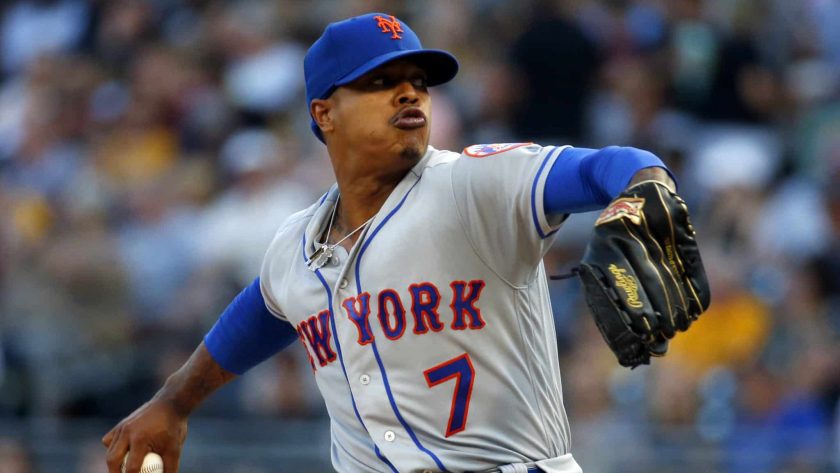 Rotation (5)
RHP: Jacob deGrom
RHP: Marcus Stroman
RHP: Carlos Carrasco
LHP: David Pederson
LHP: Joey Lucchesi
With Noah Syndergaard still on the shelf recovering from Tommy John surgery, this rotation is seemingly top heavy. deGrom will look to continue his reign of terror in 2021, after finishing third in the National League Cy Young Award voting after last season.
Stroman opted in, accepting the qualifying offer the Mets extended to him, citing owner Steve Cohen as a big reason why he was coming back.
Carlos "Cookie" Carrasco was acquired from Cleveland with Francisco Lindor. Since his return from his battle with cancer in 2019, Carrasco has been one of the better, although quieter, pitchers in the American League. Although it was just a 60 game season, the right hander pitched to a 2.91 ERA in 68 IP.
David Peterson had a nice rookie campaign, and will look to build off of that. The tall southpaw has been in an odd situation this offseason, dealing with the constant rumor mill of the Mets being in on a plethora of pitchers, putting his rotation spot in jeopardy. Pitching to a 3.44 ERA and a 4.52 FIP, Peterson is an underrated arm who could look to break out in his second season in Queens.
The fifth rotation spot is still up for grabs. Sandy Alderson and his staff have been bringing in a slew of depth pitching signings and acquisitions. Lucchesi came over as apart of the three-team Joe Musgrove trade between the Mets, Padres, and Pirates, he might get the first shot at the final rotation spot, barring a trade or signing.
Alderson has added other options to give the coaching staff options. Jordan Yamamoto was brought in after being DFA'ed by the Marlins. The left handed pitcher features a "churve" a pitch that he invented, is a combination of a change-up and curveball.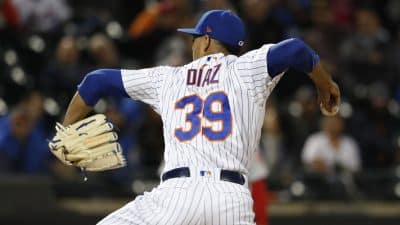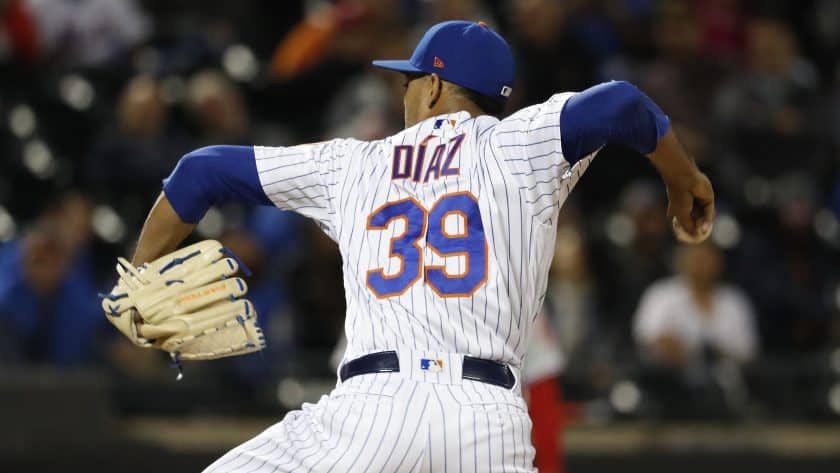 BULLPEN (8)
RHP: Miguel Castro
RHP: Dellin Betances
RHP: Trevor May
RHP: Jeurys Familia
RHP: Brad Brach
LHP: Aaron Loup
RHP: Seth Lugo
RHP: Edwin Diaz (CL)
Going into spring training, there are realistically six spots locked in the bullpen. New acquisitions Trevor May and Aaron Loup are two names to watch out for.
May, the former Minnesota Twin, has the responsibility of locking up the back end of the bullpen along with Seth Lugo.
Miguel Castro is an intriguing name to watch out for. His repertoire is electric, but struggles with his control.
Brad Brach is a name who could miss Opening Day in place for another left handed reliever, however his success against left-handed hitters (.250 BAA), he could be the second reliever selected to handle hitters stepping up on the left side of the plate.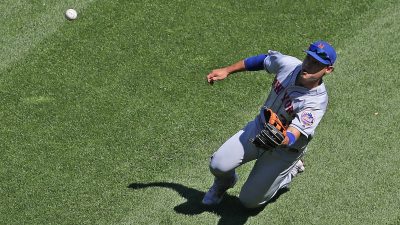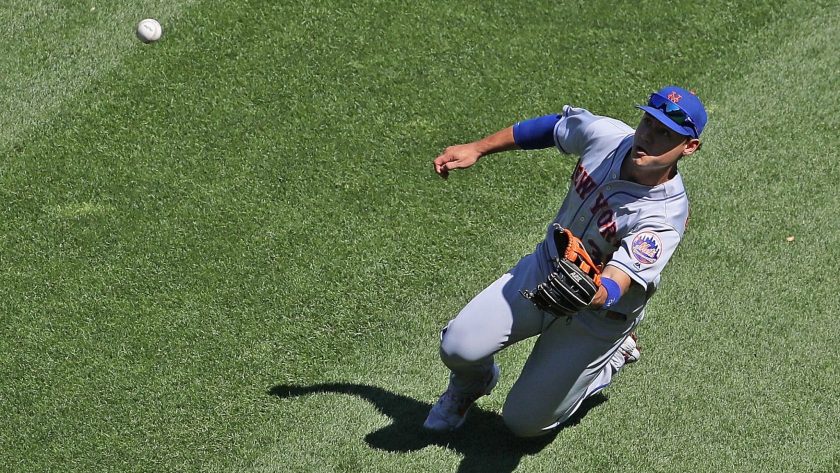 Starting Lineup (8)
C: James McCann
1B: Pete Alonso
2B: Jeff McNeil
3B: JD Davis
SS: Francisco Lindor
LF: Dominic Smith
CF: Brandon Nimmo
RF: Michael Conforto
Barring any other trades or signings, the Opening Day starters seem to be a juggernaut offensively, defensively is a different story.
The Mets were at the bottom of the league in fielding in 2020. With a .986 FLD% and a -22 DRS, they were ranked 26th in fielding last season. Their defense up the middle will improve in 2021, however, with Lindor and McNeil up the middle.
If there is a position that could change prior to April 1st, it's JD Davis at third. With the trade market swirling with rumors of Kris Bryant and Eugenio Suarez on the market, and the free agent market still rich with names like Justin Turner, Davis could be used as trade bait to bolster different areas of the team.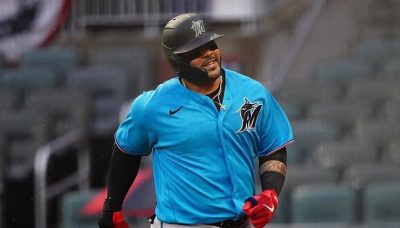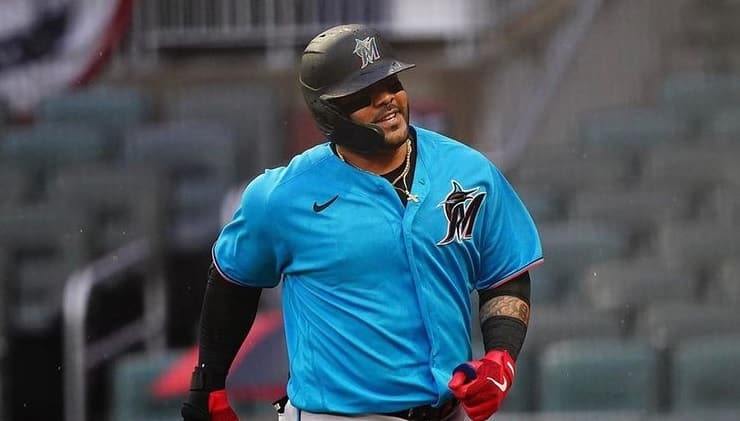 Bench (5)
UTIL: Jonáthan Villar
OF: Albert Almora Jr.
UTIL: Luis Guillorme
C: Tomás Nido
UTIL: José Martinez
Until Albert Almora's signing last week, it was expected that Guillermo Heredia would be a the fourth outfielder on the roster, but with Almora being much better defensively, he seems to be the odd man out. An area the Mets typically lack each year, this bench is much improved.
Comprised mostly of veterans who are still serviceable, all will have a role. Almora and Luis Guillorme will be late-inning defensive replacements, with José Martinez and Villar being guys manager Luís Rojas can turn to for a hit later in games. This bench group is comprised with role players who can come off the bench and produce if needed.
Outlook
This is a New York Mets team comprised a mix of stars and young, hungry players. The names that jump off the page are obvious, but there are some dark horses on this roster who have the potential. Are there some holes that could be filled as spring training goes on? Potentially. But if not, this is a roster that is ready to compete for the NL East crown in 2021.