Patrick Mahomes will take center stage at Super Bowl 55 as he attempts to earn a second title and prevent Tom Brady from winning a seventh. A young legend going up against the G.O.A.T. should make for an outstanding matchup. The focus on the signal callers also means an increased focus on Patrick Mahomes Super Bowl props.
Patrick Mahomes betting props are going to be one of the most popular betting markets on Super Bowl 55. Let's take a look at the reigning Super Bowl MVP's best props and make some picks.
Even if he wasn't going against Brady, there would be significant interest in Patrick Mahomes' player props. Mahomes has put up absurd numbers through his first few years in the league. The fourth-year quarterback is a different animal in the postseason (as we saw last year) and could win a second consecutive Super Bowl (plus another Super Bowl MVP).
Mahomes' prop numbers are always high and this game is no exception. But depending on how this game unfolds, Mahomes is capable of going off. If the Chiefs go down early and Mahomes has to play from behind, the overs are looking good.
Patrick Mahomes Super Bowl Props
There are some intriguing Patrick Mahomes props out there, but nothing is a complete lock. However, Unibet's sign-up bonus is a complete lock.
New users who register with Unibet and wager $25 on the spread or moneyline will receive $75 in bonuses if their team's quarterback completes a single pass. There are rarely sure things in sports betting, but barring injuries, Mahomes and Brady will each complete a pass on Sunday.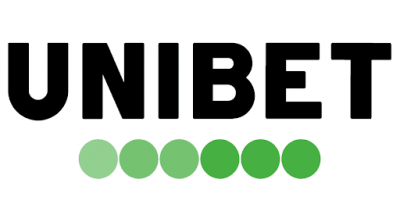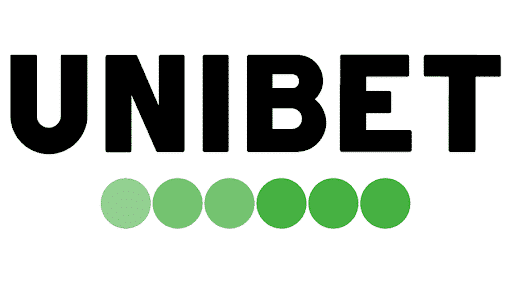 SIGNUP LINK

BET $10, WIN $100 ON KNICKS TO MAKE A 3 IN NEW JERSEY

SIGNUP LINK

BET $10, WIN $100 ON PACERS TO MAKE A 3 IN INDIANA
DraftKings Sportsbook
Passing Yards: O325.5 (-118), U325.5 (-106)
TD Passes: O3.5 (+185), U3.5 (-240)
Pass Attempts: O40.5 (-134), U40.5 (+108)
Completion Percentage: O70.5 (+118), U70.5 (-148)
Interceptions: O0.5 (+135), U0.5 (-167)
Bet Patrick Mahomes props and get a double your money no-brainer at DraftKings Sportsbook by clicking here.
FanDuel Sportsbook
To Throw a 1st Quarter TD: Yes (+110), No (-140)
To Throw a 4th Quarter TD: Yes (-145), No (+115)
Result of 1st Pass Attempt: Complete (-200), Incomplete/Intercepted (+155)
Quarterback to be Sacked First: Mahomes -125
Quarterback to Throw 1st Interception: Mahomes +120
Bet on multiple Patrick Mahomes props and get 55-1 odds on the Super Bowl at FanDuel Sportsbook by clicking here.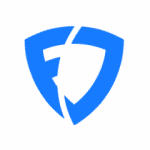 FANDUEL SPORTSBOOK
States: NY, NJ, PA, CT, IA, IN, KS, LA, MA, MD, MI, OH, VA, WV, WY / Gambling problem? Call 1 - 800 - GAMBLER.
CLAIM OFFER!
Quarterback to be Sacked First (FanDuel Sportsbook): Mahomes (-125)
Tom Brady is playing behind a solid offensive line, while the Chiefs' offensive line is currently depleted. Left tackle Eric Fisher will miss the game due to a torn Achilles suffered in the AFC Championship Game. The shorthanded Kansas City unit going up against a strong Bucs front seven led by Jason Pierre-Paul should lead to Mahomes suffering the first sack of the game.
The price on this particular line is better on Brady, who is at even odds, but it's worth it to pay the little extra for Mahomes in this spot. Aside from the fact that his line is banged up, he's the more likely candidate to try and extend a play long enough for a defensive lineman to swoop in for the sack. Brady is less mobile, but he's more likely to throw the ball away and live to fight another down.
To Throw a 1st Quarter TD (FanDuel Sportsbook): Yes (+110)
Mahomes steps up big time in the playoffs — he threw for three touchdowns and 325 yards in the AFC Championship win over the Bills. Also, given his plethora of talented offensive weapons in Tyreek Hill, Travis Kelce, and Mecole Hardman, Mahomes should be able to put together a successful offensive drive in the opening quarter en route to throwing an early touchdown pass.
The Chiefs can score in a hurry. Even if they don't manage to score on their first drive, they have the deep threats to score in a matter of seconds. At +110 odds, there is good value on this play. Mahomes and the Chiefs scored with 31 seconds left in the first quarter in Super Bowl 54.
Completion Percentage (DraftKings Sportsbook): O70.5 (+118)
Mahomes completed 76.3% of his throws against the Bills nearly two weeks ago, an impressive feat considering Buffalo's secondary allowed opponents to complete 64.4% of throws during the regular season. The Bucs defense allowed opponents to complete 69% of passes (29th in the NFL) this year, and when these two teams faced each other in the regular season, Mahomes recorded a 75.5% completion rate in a 27-24 victory.
Tampa Bay's defense can be described as "bend but don't break." They will live with check-downs from Mahomes if he's not beating them over the top. More check-downs means a higher completion percentage.
Bet $25 on Super Bowl 55 and win $155 in bonuses if either team scores with PointsBet by clicking here.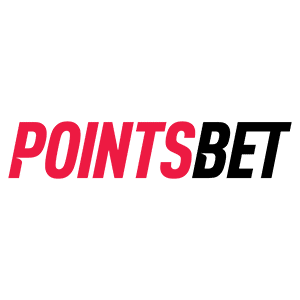 PointsBet Sportsbook
STATES: CO/IA/IL/IN/MD/MI/NJ/PA/NY/PA/VA/WV.
GET THE APP
SIGN-UP BONUS
BET $50


GET JERSEY OFFER
BET NOW