FanDuel Michigan Sportsbook is gearing up for two massive weeks of sports betting. There is no shortage of markets to bet on this weekend, but Super Bowl 55 is the big event we have circled on the calendar. Still, there's plenty of huge bonuses and ways to win this weekend.
With Super Bowl 55 approaching, the FanDuel Michigan Sportsbook app has plenty of awesome of weekend bonuses and enhanced 55-1 Super Bowl odds along with a number of prop bets they have lined up for the big game. The Super Bowl is the biggest day of the year for sports betting and Michigan is going to finally be in the mix this year.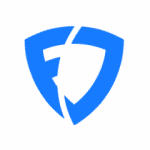 FANDUEL SPORTSBOOK
States: NY, NJ, PA, CT, AZ, CO, IA, IL, IN, MI, TN, VA, WV
GET THE APP
Although the Super Bowl isn't until next weekend, there are some outstanding offers on the tables for bettors in the short-term. College basketball, NBA, and NHL are in full swing. That means there are plenty of opportunities to win before the big game next weekend.
Click here to grab 55-1 odds on Super Bowl 55 and check out all of the prop bets listed on FanDuel Michigan Sportsbook.
FanDuel Michigan Sportsbook App Promo
First, let's start with the big offer for new users.
This offer is as simple as it gets when it comes to sign-up bonuses. New users who sign up with FanDuel Michigan Sportsbook, deposit at least $5, and download the app can grab the Kansas City Chiefs or Tampa Bay Buccaneers at 55-1 odds to win.
Do you like the Chiefs and Patrick Mahomes to capture a second consecutive Super Bowl? Or do you think Tom Brady is going to turn back the clock and win it all in his first year with the Buccaneers? You can boost the odds on either team to the moon with this promo.
A $5 bet will net users a profit of $275 if their team wins. For reference, $5 bets on the Chiefs and Bucs would win $2.87 and $7.30 for existing users, respectively. You won't find this enhanced value anywhere else for Super Bowl 55. It's a sure-fire way to make sure that your low-risk bet will have the allure of a massive payout.
Plenty to Bet on This Weekend With FanDuel Michigan App
OK, so we know what's going on with Super Bowl 55 next weekend, but what's going on in Michigan right now? Well, the Pistons play the Golden State Warriors on Saturday night and the Red Wings have a back-to-back with the Florida Panthers on Saturday and Sunday. Meanwhile, in the college hoops world, Michigan State plays No. 13 ranked Ohio State on Sunday.
In other words, there are plenty of games to keep Michigan bettors happy.
For anyone looking at a possible parlay this weekend, the FanDuel Michigan Sportsbook app has multi-sport parlay insurance. Anyone who places a five-leg, multi-sport parlay can get $25 back if they hit on all but one leg of their parlay.
Michigan bettors can even bet on the Pistons, Red Wings, Michigan State, and two other games in a massive parlay. Those kinds of parlays have the potential for massive payouts and FanDuel Michigan Sportsbook is giving you a little bit of backing on it.
Super Bowl 55 Prop Bets
Once you lock in your 55-1 odds on the Chiefs or Bucs, you might be looking for other ways to score big on Super Bowl 55. Who doesn't love the prop bets that always come out for the big game? Here's a list of some of our favorites that you can find at FanDuel Michigan Sportsbook:
Yardage props
Scoring props
Head-to-head matchups
Receptions
Attempts
Player to score first/last/anytime
Coin toss
Time props
Team to score first/last
Click here to grab 55-1 odds on Super Bowl 55 and check out all of the prop bets listed on FanDuel Michigan Sportsbook.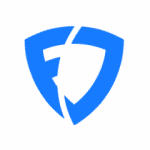 FANDUEL SPORTSBOOK
States: NY, NJ, PA, CT, AZ, CO, IA, IL, IN, MI, TN, VA, WV
GET THE APP