FanDuel Sportsbook is coming through with a great offer for Saturday's UFC 257 main event between Conor McGregor and Dustin Poirier.
Those who sign up with FanDuel Sportsbook will be able to grab 25-1 odds on either McGregor or Poirier to win the fight. It's a simple but can't-miss offer, so if you're looking to bet UFC 257, there's no better way to do it.
Register with FanDuel Sportsbook and grab awesome 25-1 odds on McGregor vs. Poirier by clicking here.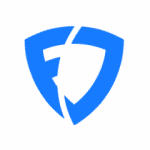 FANDUEL SPORTSBOOK
States: NY, NJ, PA, CT, AZ, CO, IA, IL, IN, MI, TN, VA, WV
GET THE APP
Grab 25-1 Odds on UFC 257 McGregor vs. Poirier at FanDuel Sportsbook
It doesn't get much more simple than this — just bet up to $5 on either McGregor or Poirier to win, and if the bet cashes, FanDuel pays out $125 in free bets.
In order to qualify for this offer, bettors must be new players at FanDuel Sportsbook.
Qualifying bets will be the first bet made after finishing the registration process and must be a single bet carrying a maximum wager of $5.
Users cannot combine this offer with any other new-user offer such as the $1,000 risk-free first bet.
This offer is in-app only and live now through the start of the fight on Saturday, Jan. 23.
Bettors must be at least 21 years of age and located in New Jersey, Pennsylvania, West Virginia, Colorado, Indiana, Illinois, Tennessee, Virginia, or Iowa. It's also possible that the same offer will be on the table in two other states following the launch of Michigan online sports betting and Virginia online sports betting.
How to Get 25-1 UFC 257 Odds at FanDuel Sportsbook
You need to follow these important steps in order to participate.
Register and create a FanDuel Sportsbook account, which is an easy process. Get started by clicking right here.
Make an initial deposit of at least $10 into your sportsbook account using any of the convenient available methods.
If you registered via desktop platform or mobile web browser (Safari, Google Chrome, etc.), you will be instructed to download the FanDuel Sportsbook mobile app in order to proceed with this deal.
The new 25-1 odds will be located where the original odds were and will also be the top market available after signing into the app.
Choose either McGregor or Poirier to win at 25-1 odds and confirm/verify your bet.
If the bet hits, the $125 will be available within 24 hours of the fight's conclusion (likely sooner).
Conor McGregor vs. Dustin Poirier Odds at FanDuel Sportsbook
At the moment, McGregor is -325 on the moneyline while Poirier is +250.
This means a $5 bet on McGregor to win with the normal odds would earn $1.54 if the wager were to hit. The same bet would earn you $12.50 with Poirier.
However, with this new deal, $125 in free bets would be paid, providing all the more reason to take advantage of this offer before it's too late.
Register with FanDuel Sportsbook and grab these 25-1 odds on McGregor vs. Poirier by clicking here.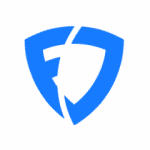 FANDUEL SPORTSBOOK
States: NY, NJ, PA, CT, AZ, CO, IA, IL, IN, MI, TN, VA, WV
GET THE APP