Trading away young Alexandar Georgiev is the New York Rangers' only solution to their three-headed goaltender problem. 
The New York Rangers are a rebuilding team that has, at times, been impressive, but, overwhelmingly, showcases several glaring issues. One of the most glaring problems is their current three-goalie dilemma.
The solution? Well, there's only one: trading the youngster who first backed up The King to begin the season.
Alexandar Georgiev and Henrik Lundqvist started the season as the Rangers two goaltenders. Meanwhile, Igor Shesterkin was making his North American debut with the Rangers' AHL affiliate, the Hartford Wolf Pack.
Georgiev, 23, has started 19 games this year for the Rangers and has a GAA of 3.17 and SV% of .909. His record is 10-9. Thirty-seven-year-old future Hall of Famer, Lundqvist, has started 22 games this year and has a GAA of 3.10 and SV% of .910, with a record of 9-9. Coming into this season, especially after the announcement that future franchise goalie Shesterkin was coming to the AHL was made, it became clear that the Rangers were most likely going to end up moving Georgiev, at some point.
This is primarily due to the fact that Lundqvist, who is signed through 2021 and is making about $8.5 million a year, has a no-movement clause in his contract.
He has been asked by the front office if he would like to waive it several times, but his answer has always been no. He loves New York and loves being a Ranger.
Things in goal were going fine for the Rangers until 2020 came around. Down in the AHL, Shesterkin was playing absurdly well on a phenomenal Hartford team.
In 23 games, he had a GAA of 1.93, SV% of .932, and went 15-4. He was playing far too well to not be called up. He has made two starts with the Rangers and is 2-0 in both with a 3.03 GAA and .926 SV%.
Yes, it has only been two games, but it does not look like Shesterkin is going anywhere.
The Rangers now have to choose from three great goaltenders, night in and night out. This is a major hockey club problem.  Carrying three goalies is difficult for a multitude of reasons, mainly because it prevents them from getting into a groove.
The Rangers should have known this was going to happen, and it seems like they made a mistake by allowing Georgiev to play as often as he has. Georgiev lost his waiver exemption status on Dec. 20, meaning if he were to be sent down to the AHL at any point this year, he will go on waivers where other teams can swoop in and snag him.
The Rangers know that he will definitely not clear waivers, so they have not sent him down and almost certainly will not do so in the future.
If they had started Lundqvist in more games in place of Georgiev to start the season, the youngster would have remained waiver-exempt and could have been sent down whenever the organization pleased.
Doing anything involving Shesterkin is not even a potential solution because he is believed to be the Rangers' goalie of the future.
Many believe Lundqvist waiving his NMC would be in the best interest of both the Rangers as well as himself. It would allow the Rangers to carry two young promising goalies in Georgiev and Shesterkin, as well as freeing up cap space, and Lundqvist could go to a contender and try to win a cup that he so greatly deserves.
This is extremely unlikely, and it seems like there is little the organization can do to convince him to waive the clause, even if they wanted to.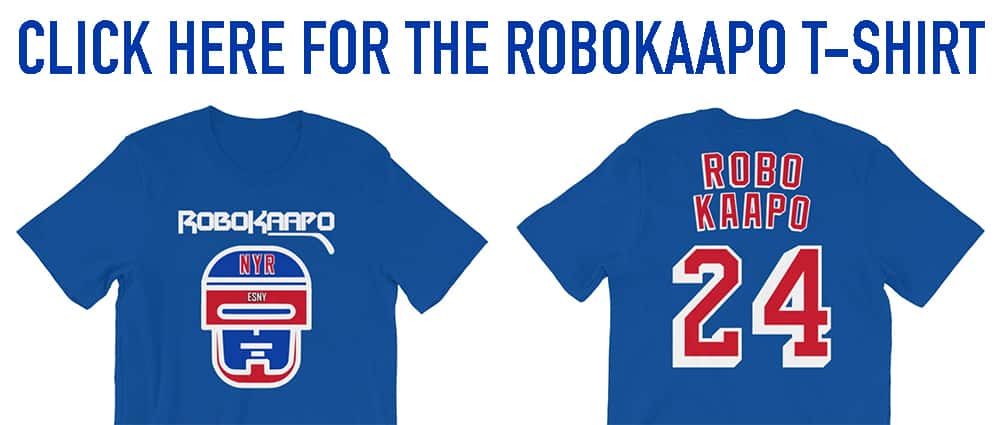 In reality, the Rangers trading Georgiev as soon as possible is the best option. After all the years of brilliance Lundqvist has given the Rangers, and taking into account that without him the Rangers of this millennium would have looked much different, it is difficult to argue that the organization should not give him leeway.
When one of the greatest players at his position who carried his team to the playoffs and through deep runs shows this much loyalty for so many years, and is willing to stick around through a rebuild, he should be shown gratitude.
But what some may deem to be even more important than this is the fact that even at 37 years old, Lundqvist is a better goaltender than Georgiev, especially this season.
Advanced statistics, as well as the eye test, will prove that. Lundqvist has faced one of the most difficult workloads in hockey this season but has still managed to hang around the top-10 goalie conversation. The situation is reversed in Georgiev's case.
He has faced an easier workload, but has been worse than expected. Lundqvist is also top four in the league in goals saved above expectation. He even looks more comfortable in net than Georgiev this year. Georgiev looks shaky quite often and has allowed some bad goals.
Even though Georgiev has made a fair amount of starts with the Rangers and has been pretty good, fans must not forget that it is still unknown what Georgiev is and what he can do.
He can become a top goalie in the league, but he can also easily become a career back-up.
Again, Lundqvist is unlikely to waive his NMC. Even if he were to even consider waiving it, however, why give up on one of the greatest goalies to ever play the game in order to start a player whose potential is unknown, and who could bring the team a decent return in a trade?
There is no answer to such a question. Trading Georgiev is the only option to solve the three-headed monster on Broadway.