New York Mets first baseman Pete Alonso claps back at a Twitter troll after congratulating Jacob deGrom on his Cy Young win.
On Wednesday, New York Mets right-hander Jacob deGrom won this year's National League Cy Young Award. It's deGrom's second consecutive Cy Young after finishing 11-8 this past season with an ERA of 2.43 and a WHIP of 0.971.
After the league announced the news, Mets first baseman Pete Alonso took to Twitter to congratulate his teammate. Alonso won the National League Rookie of the Year Award earlier in the week.
After commending him, a troll responded to Alonso's tweet with, "Lose weight fatass." That individual acting tough behind a keyboard is now most likely regretting what he said.
https://twitter.com/Pete_Alonso20/status/1194768932600786944?ref_src=twsrc%5Etfw%7Ctwcamp%5Etweetembed%7Ctwterm%5E1194768932600786944&ref_url=https%3A%2F%2Fnypost.com%2F2019%2F11%2F14%2Fpete-alonso-owns-twitter-troll-who-called-him-a-fatass%2F
Usually, athletes don't respond to trolls on social media, being that the number of them is insurmountable. Athletes simply don't have enough time or care in them to even want to respond. However, it seems Alonso had time with this one, which we're glad he did.
Alonso's 53 home runs were the most single-season bombs in Mets franchise history. It also broke the single-season home run record for rookies. The latter mark was previously set by New York Yankees outfielder Aaron Judge in 2017. The Mets rookie additionally finished with 85 extra-base hits and a .260/.358/.583 slash line.
New York, despite sitting at 11 games under-.500 at one point, finished with a record of 86-76. They didn't see the postseason, but with a rookie of the year, a Cy Young winner, and a new manager in Carlos Beltrán, this ballclub could be very exciting in 2020.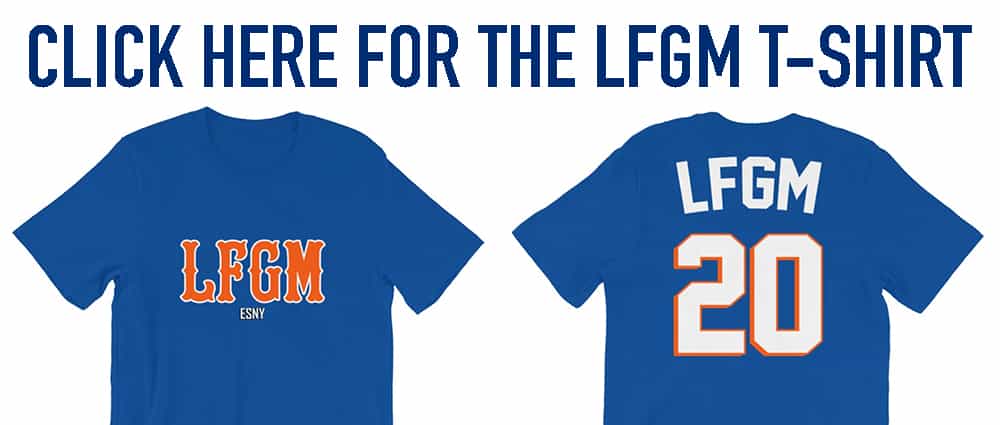 Follow Ryan on TWITTER