New York Rangers forward Ryan Strome, after moving from team to team, has finally found a home on Broadway. 

When the New York Rangers traded Ryan Spooner for Ryan Strome last November, it was thought to be a move to jump-start two struggling careers.
A year later, the Rangers have found a pearl in an oyster shell, as Strome has found his game, which includes scoring goals and piling up points.
Since that November trade, Strome has appeared in 77 games with the Rangers. The center has scored 23 goals to go along with 24 assists for 47 points.
This season, Strome is a point-per-game man recording five goals with nine helpers. He has recorded at least one point in 10 of the 14 games the team has played, netting one power-play goal and two game-winning goals along the way.
The numbers become more impressive when breaking down this young season. Strome leads the Rangers in assists (nine) and primary assists (seven) this season. He has recorded a point in eight of the last nine games (five goals, seven assists) and in 10 of the last 12 games (five goals, nine assists), via @NYRstatsinfo.
When Mika Zibanejad went down with an upper-body injury five games ago in a loss to the Boston Bruins, Strome stepped up. He was given a larger role by head coach David Quinn, centering a line with Artemi Panarin and Jesper Fast.
Over the past seven games, Strome and Panarin have combined for 20 points.
The Rangers, without their top center, have gone 4-1 in the last five games. Tampa Bay, Nashville and a back-to-back against Detroit and at Carolina all have gone the Rangers way.
This team may not be the most talented every night. Take Thursday's win over Carolina, for example. The Hurricanes severely outshot the Blueshirts, yet they found a way to get it done and Strome is always in the mix.
Strome, a first-round draft pick of the New York Islanders in 2011, had never found the game that normally comes with a first-round selection.
He played with the Islanders for four years, appearing in 245 games while recording 45 goals and 126 points. Following a trade to the Edmonton Oilers, Strome scored 14 goals while playing in 100 games before his trade to New York.
In just over a year with the Rangers, he has found the back of the net 23 times with 47 points in 77 games.
Strome's contract has caused a distraction. He will be a restricted free agent with salary arbitration rights. This allows him to have some say in his next contract.
Should the Rangers and Strome not be able to work out a deal, it would land on a salary arbitrator's desk to decide.
This situation will most certainly lead to trade rumors, but the Rangers organization needs to focus on re-signing Strome. He fits in with this team and has found a comfort level that has proven to be productive on the ice. Also, critically, he's shown leadership with the younger players.
At 26 years old, Strome will have plenty to offer the team in the upcoming years.
As for the current season, Strome will keep on carrying the team at center until Mika Zibanejad returns, which could be this Sunday when the Rangers face-off against the Florida Panthers at MSG.
Whenever Mika returns the lineup, decisions will become harder for the coaching staff. It is a great problem to have.
A healthy Zibanejad, with the inspiring play of recent call-up Filip Chytil and Ryan Strome, will make the team stronger in the middle.
Strome's play will have an impact on Brett Howden and Lias Andersson. Somebody will either be forced to the wing or possibly be sent to the AHL.
Strome has earned the opportunity to be the second-line center regardless of who his wingers are on any given night.
There is no doubt who the winner of the Ryan Strome for Ryan Spooner trade was and the former has finally found a home on Broadway.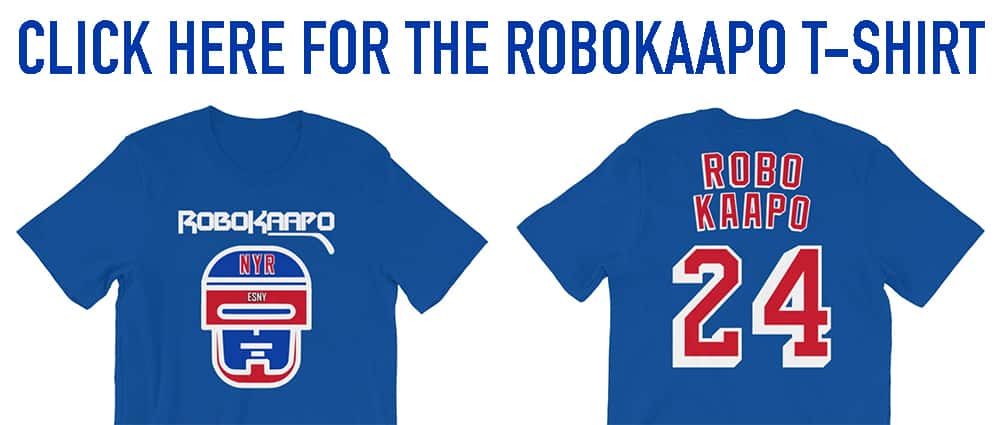 Follow Frank Curto on TWITTER