The New York Rangers wanted Filip Chytil to earn his shot, and now that he has, they need to give it to him.
When the New York Rangers sent Filip Chytil to the Hartford Wolf Pack to open the season, it sent shockwaves through the fanbase. Chytil had spent all of last season with the team and appeared earmarked for the second-line center role behind Mika Zibanejad.
The team sent Chytil down with the hopes he'd learn to be more consistent. They also wanted him to use his body to get to the net more often. In short, they didn't feel he had earned his spot and they wanted to make him earn it.
Fair enough.
Chytil responded by going to Hartford and dominating, producing nine points in nine games and earning a call-up with Zibanejad unable to play Tuesday night. He then scored a goal in the team's victory. The team wanted him to earn his shot, and he has.
The next step is that the team needs to recognize that and give him his shot.
The team wanted Chytil playing top-six minutes and didn't feel he'd earned them with the big club. While it's fair to question why they felt he didn't earn them, the logic is at least sound. They didn't want to hand him anything (why they felt okay handing the role to a guy like Ryan Strome, who has never proven capable of playing in the top six is an issue for another time).
However, after going to Hartford and dominating like they wanted him to, Chytil rejoined the team and plugged in nicely. He moved the puck crisply and efficiently, showed a willingness to make the simple play when it was all that was available and his goal came from using his body to drive into the slot.
In short, he's done everything the team said they wanted him to do when they decided to keep him off the opening night roster.
He's done his part, and now it's time for the Rangers to do their part.
Zibanejad is not expected to miss significant time, and when he returns, he will and should slot back in on the top line with Artemi Panarin and their rotating cast of right-wingers. However, the second line center slot has been wide open, and it's one that the team should give Chytil a look in.
To be clear, he shouldn't be locked in for the rest of the season. Lines change and if he gets complacent dropping him in the lineup is fine. But he deserves 5-8 games in that role to show that the changes he's made can stick.
Chytil is helped by the fact that he's clearly the best option for the second line. Brett Howden has been overmatched when placed in that role and fits better in the bottom six. Lias Andersson has been stapled to the fourth line with no signs that there is a change coming.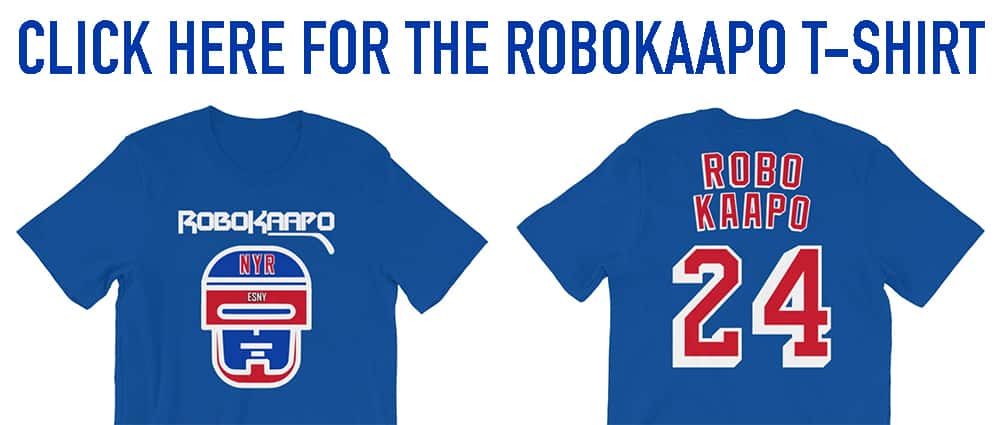 Strome's 10 points in 10 games look impressive, but a deep dive suggests that he won't keep that pace up. His 41.8 cf% is bad even on a Rangers team that has bad Corsi numbers. His 108.4 PDO suggests that he has been shockingly lucky and that a big-time regression is coming.
Chytil, meanwhile, stepped right into the second line in his first NHL game of the season and looked like he belonged. He was confident, gelled well with his wingers and was making the right decisions on the ice.
The team needs to recognize that and give him more time in that role. After all, they drafted him because of his high upside. He finally looks ready to unleash that upside.
Follow Billy on TWITTER