MSG Networks announced its exhaustive schedule of New York Rangers games this season. The network will host more than 70 games in total.
MSG Networks announces its telecast schedule for the New York Rangers on Friday.
The network will carry 76 total games this season which includes all six preseason games this year. The schedule begins next Wednesday when the Rangers host the New Jersey Devils at the Garden.
The Full MSG Networks Schedule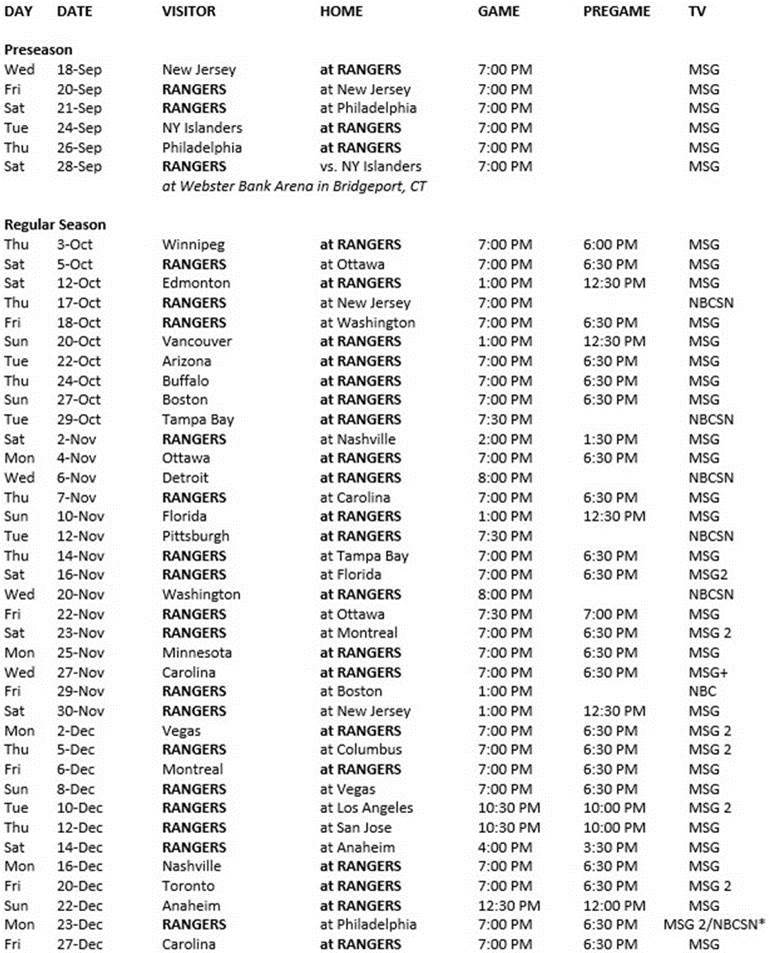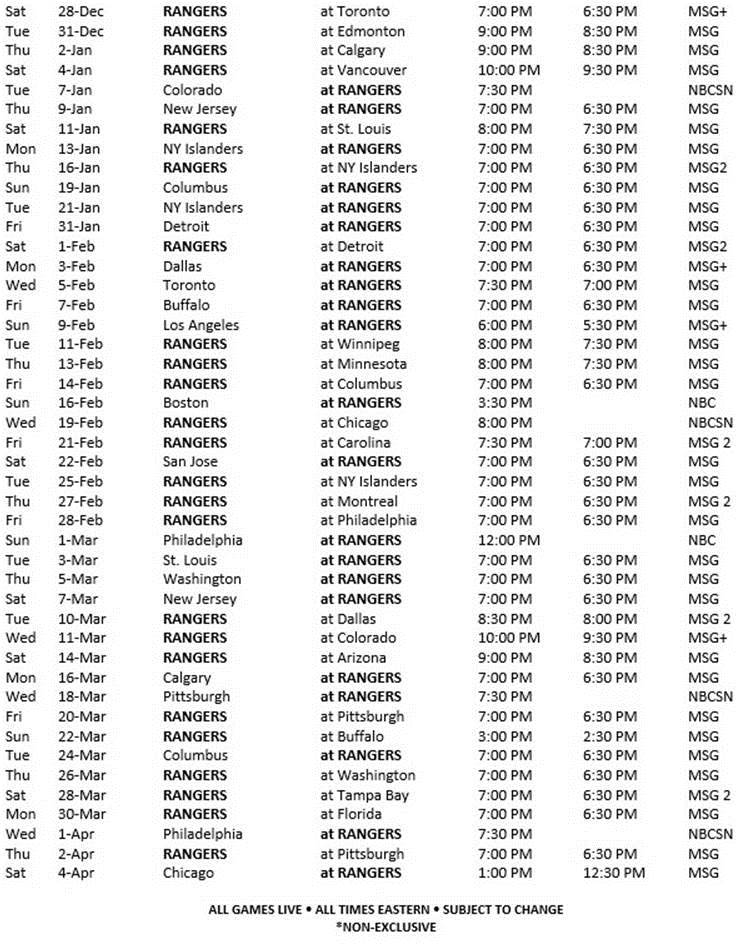 The season opener will take center stage on Oct. 3 when the Rangers take on the Winnipeg Jets at home. There should be plenty of energy in the building after the Rangers' successful offseason.
All preseason and regular-season games aired on MSG Network will be available through MSG GO, the MSG Network live streaming and video on demand platform for smartphones, tablets, and computers.
It's A Power-Play Goal
Sam Rosen will return for his 36th season as the club's play-by-play voice of the Rangers.
The 2016 Foster Hewitt Memorial Award winner will have his broadcasting partner Joe Micheletti in the chair next to him as he will be back for his 14th season with MSG Network.
John Giannone will continue to cover the games from ice level and conduct game interviews. Al Trautwig will host MSG's pre-game, post-game, and intermission segments with former Rangers goalie and Emmy Award-winning studio analyst Steve Valiquette.
Anson Carter will also be in the studio for select games this season.
On The Air
Kenny Albert returns to the radio booth for his 24th season with the captain, Dave Maloney, on ESPN98.7. Don La Greca will serve as the backup play-by-play man.
Follow Frank on TWITTER