Training camp is just around the corner for the New York Rangers and they will need these 10 players to come up big for a good 2019-20.

The New York Rangers find themselves in an interesting time with their rebuild. Instead of going through the process of moving cap space and trading veterans, they find themselves in a stage best described as "in-between."
Being "in-between" is a step up from the rebuilding aspect, especially because now is the time to see if the assets New York acquired in the two years it took to revamp their roster can pay dividends in the present and in the future.
The only way the Blueshirts can fully make the proper assessments though is if they get contributions from some of the most important players on the roster.
10. Ryan Strome
Yes, calling Ryan Strome an important piece to any roster seems ludicrous, but you truly cannot deny the importance he brings to this roster as presently constructed.
Aside from Mika Zibanejad, the way the Rangers look down the middle is bleak. Strome serves as the only other veteran center New York could deploy in 2019-20. His play in a Blueshirt last year also serves a major purpose for why he has the chance to play an impact role this year.
Should Strome fall back to his ways with the Edmonton Oilers, the Rangers might find themselves scrambling for help down the middle. What they have now to replace him just simply won't do it.
9. Kaapo Kakko
It's strange to see the second overall pick in the NHL Entry Draft so low on a list like this, but the Rangers have the talent to help make the transition to the NHL for Kaapo Kakko easier.
Kakko makes the list for a few reasons, considering where he was drafted, the skill he should in international tournaments last year, and the excitement he has brought to a fan base who's been looking for something to cheer about the last couple of seasons.
There is going to be pressure for Kakko to play well out of the gate, and if the Rangers are going to have any success in the future, he will have to play a major role in that. For now, he remains at the bottom of this list, but might as well become the most important player come next August.
8. Chris Kreider 
Chris Kreider finds himself as one of the four remaining players from the 2013-14 Stanley Cup run and has chance to make a major mark on the Blueshirts this year.
The pressure of becoming a go-to scorer is gone for Kreider now, thanks to the addition of Artemi Panarin. He can now just focus on playing his game consistently. He's also playing for a new contract this year, while trying to prove to the Rangers he's worthy of an extension.
Because of this, we should expect a different Chris Kreider this year, a player whose veteran leadership and style of play is crucial for this team now and moving forward.
7. Pavel Buchnevich
The end of 2018-19 was nothing but full of success for Pavel Buchnevich, who is looking to carry that success over into 2019-20.
Buchnevich showed head coach David Quinn what he's capable of, and if the Rangers are going to go anywhere this year, they are going to need him to be that type player all year long. No longer can his game dip with him going into dry spells over time; he needs to be someone the Rangers can to for consistent offense.
If he can't become a consistent threat this year, the Rangers offense looks a whole lot different than it would with a player as dynamic as he's capable of being.
6. Filip Chytil
Filip Chytil showed a great amount of promise for a 19-year-old playing in the NHL full-time a season ago. Because of that, he's going to play a major factor in what New York does this year for multiple reasons.
Chytil's versatility bodes very well for him since he's capable of playing both center and the wing. With the Blueshirt's lack of depth at center, we could see him down the middle quite a bit this year. He's proven what he's capable of on the wing, and New York might have to rely on him heavily at center.
Like Strome, if Chytil cannot perform at a high level down the middle, New York will find themselves looking for answers down the middle all season long.
5. Jacob Trouba
The Rangers saw a major transformation of the defense this summer which included the addition of star defenseman Jacob Trouba.
Trouba, the 15th best defenseman in the league according to NHL Network, looks to do what Keith Yandle and Kevin Shattenkirk could not do for New York: play consistently in their end while producing offensively at the same time. He's shown he's capable of doing just that with Winnipeg, but will he be able to translate that to the Big Apple?
If he can, like everyone in the league thinks he can, the Rangers will be in great shape over the next seven years.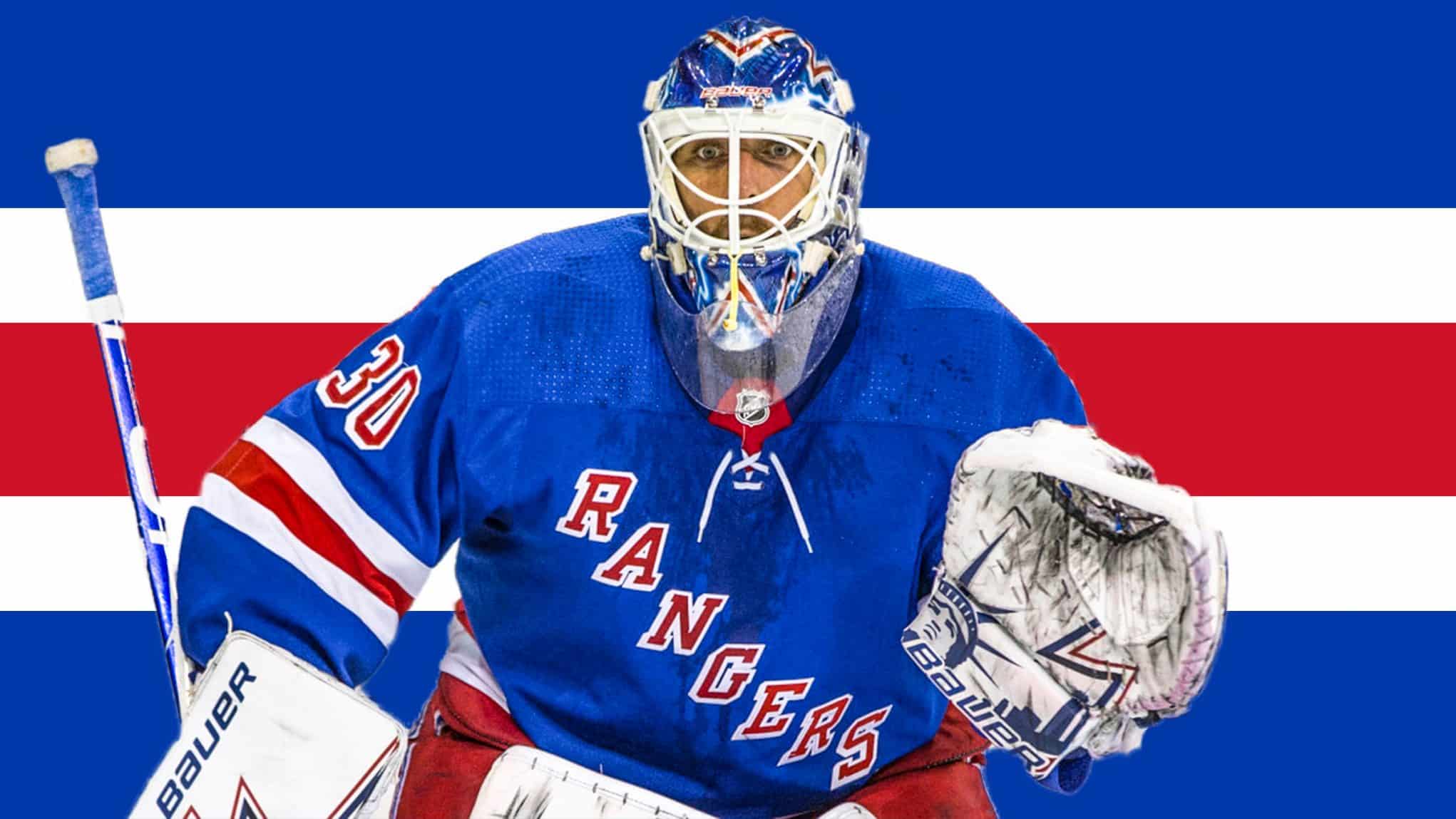 4. Henrik Lundqvist 
For the longest time, Henrik Lundqvist has always been the most important Ranger thanks to what he's shown throughout his career.
This year, however, it doesn't feel like Lundqvist is going to have to carry the load as he has throughout the last few years thanks to the new additions general manager Jeff Gorton made. The blueline is much improved, while the offense looks like it's going to be much more of a consistent threat this year.
Of course, Lundqvist is still going to have to stop the puck, and if he can't, there will be questions raised about his eventual decline. For now, his play in the crease is still a strength, but it can become a liability. If it does, the Rangers could find themselves in trouble.
3. Brady Skjei
Brady Skjei's 2018-19 campaign was full of ups and downs. At times he looked lost, and then he would look like the player he was in his rookie campaign.
All of the additions the Rangers made this offseason to help the Blueline are important, but none of it will work if Skjei can't put it all together for a full 82-game season. He and Jacob Trouba are going to have an important role, whether if they play together or not.
The Rangers clearly think Skjei is capable of being a top-two defenseman, if he's not, the next few years could be troublesome.
2. Artemi Panarin
There are plenty of arguments why Artemi Panarin might be the most important player on the Rangers this season, but truthfully, he and Mika Zibanejad are equally as important to this roster.
For Panarin, his pure skill along with the way he produces points on the ice made him the most attractive free-agent on the market this summer. He instantly made the Rangers better without ever stepping on the Madison Square Garden ice as a home player, that's how good he is. An addition of a player like him raises the bar. It takes the pressure away from secondary scorers and allows for New York's younger wingers to develop at the pace they need.
Without Panarin, this rebuild acceleration is not possible and we might not be talking about New York contending for a playoff spot in 2019-20.
1. Mika Zibanejad
The Rangers offense in 2019-20 is going to run through Mika Zibanejad and Artemi Panrin; it's as simple as that. The two of them are most likely going to start the year on the same line and they will determine how far this Ranger lineup can go.
Zibanejad's expectations have been raised and he set a very high bar for himself after a 74-point season a year ago. He was able to stay healthy and play a full season and his game simply went to another level, making him one of the elite centers in the league.
He was the Rangers' best player a year ago, and New York will need him to be just that once again in 2019-20.