With Pavel Buchnevich signed to a two-year extension, the New York Rangers will have to cut one loose. Who will it be?
O n Friday night, the New York Rangers signed 24-year-old restricted free agent Pavel Buchnevich to a new contract. The contract is for two years and $3.25 million per year. So the Russian winger is checked off the Rangers list of remaining restricted free agents. Now, all that remains is Tony DeAngelo and Brendan Lemieux.
However, the problem is that the Rangers in a very tight spot salary cap-wise. According to CapFriendly, the Rangers have nothing left in cap space are projected at $4.15 million over. So in order to get back under the cap, someone on the roster will be sacrificed.
The question now is, "Who will it be?"
It very well could be Chris Kreider. Kreider is coming off one of his better seasons. He tied his career-high in goals (28) and came up one point shy of tying his career-high (52). However, he is entering his contract year with a cap hit of $4.6 million, the third-highest among the forwards.
Since the draft, Kreider's name has been linked to trade talk. The Blueshirts almost sent him packing to the Colorado Avalanche for their 16th overall pick. However, the Avs rejected the trade, keeping Kreider in New York. If this shows anything, it's that Kreider is not safe from being a cap casualty.
Another potential cap casualty is Ryan Strome, who is also entering a contract year. In 63 games since coming to the Rangers in a trade with the Edmonton Oilers, Strome put up 18 goals and 15 assists for 33 points. Not exactly a career year, but still decent numbers.
Even more impressive was his shooting percentage. In 81 games altogether, Strome's shooting percentage was 17.3%. As a Rangers, his shooting percentage was 22.5%. It's going to be very hard for Strome to duplicate that, but still, a team could take a chance with him in hopes he can do it again.
Because it is going to be hard to get that shooting percentage a second time, the Rangers should try to get something for him now while his value is high. Even if it isn't a big return, it's okay. The idea here is to clear cap space.
Last week, Brett Cyrgalis of the New York Post reported that Buchnevhich and Vladislav Namestnikov can be sent packing.
"Also on the trade block would be restricted free agent Pavel Buchnevich, as well as Vladislav Namestnikov," wrote Cyrgalis.
Well now that Buchnevich is all but safe, Namestnikov's position is the one in question. Like Kreider and Strome, Namestnikov is entering his contract year.
This past season, Namestnikov put up 11 goals and 20 assists for 31 points. His cap hit is $4 million. With those numbers, Namestnikov is probably a bottom-six forward at best. He can help any team that's looking for lower depth, and the Rangers likely won't take issue sending him packing for a draft pick and cap space.
Now, there is still hope that these guys can remain Blueshirts, the Rangers have until 5 P.M. Wednesday to buy out a contract. Some of the names that come to mind are Kevin Shattenkirk, Brendan Smith and Marc Staal. The question is this, is the dead space after the buyout worth it?
All three of these guys have two years remaining on their contracts. Shattenkirk has the highest cap hit with $6.65 million. Staal is right behind him with $5.7 million and Smith has a hit of $4.35 million. If the Rangers buy one of them out, the cap hit will go beyond the two years.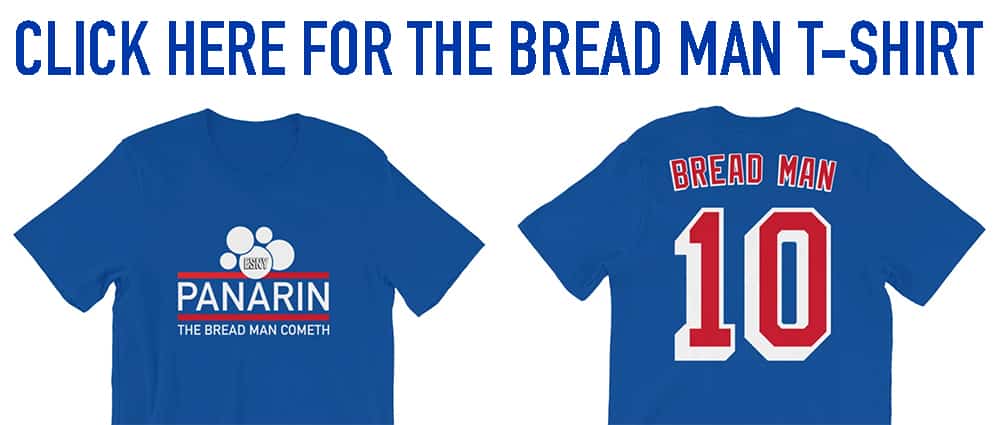 The Rangers are still paying Dan Girardi until 2023. This season approaching would have been his contract year. Don't forget Ryan Spooner. Even though the Canucks bought him out, the Rangers will pay him for two years thanks to them retaining a portion of his salary. Do they want to continue to carry more dead cap space for another four years? Maybe, in this case, the Rangers just have to eat those two remaining years.
Fortunately, the Rangers have until Wednesday to figure out whether or not they want to go that route. But if they don't want to cut guys like Kreider, Namestnikov or Strome, they better come to that decision soon.
The smarter decision though is to trade one of the players listed above for draft picks. This way they won't have to worry about an extra $1 million or two counting against them for the next few years.
The Rangers made some very big moves leading up to this point. So it goes without saying that some sacrifices have to be made. However, the Rangers knew what they were getting into when they signed guys like Artemi Panarin and Jacob Trouba. When bringing big names on board, some guys have to be sent packing.
It's only a matter of, "Who?", at this point.