New York Rangers head coach David Quinn got a lot out of a team that lacked depth. Now, he has great pieces in front of him to succeed. 
What a difference a year makes. At this time last year, the New York Rangers were in the midst of the first offseason of their rebuild. Now, they took some giant steps in the right direction.
The Rangers added Jacob Trouba and Adam Fox to their defense, signed second overall pick Kaapo Kakko to an entry-level contract on Friday, and signed the biggest fish in this year's free agency class, Artemi Panarin. Suddenly, head coach David Quinn went from having very little to work with to a whole lot of options.
With all this improvement, how confident should we be in Quinn in his second year as head coach? Everybody should have a lot of faith in the Rangers bench boss.
Look at what Quinn had to work with last year. The Blueshirts may have missed out on the playoffs, but don't let that fool you. Despite having many inexperienced young players and a lack of elite-level talent, Quinn brought in a culture of accountability, effort, and a drive to win to the Rangers.
In his first year behind the bench, Quinn was not afraid to put his foot down. He often scratched players when they weren't performing to his liking. When those players returned to the lineup, they often came back better than before and showed lots of improvement.
He held his players to a high standard, making them earn their playing time and they benefited from it. Whether it was Filip Chytil breaking Ranger rookie records, or Tony DeAngelo having a career year, Quinn knows how to push his players' buttons so they leave nothing on the table.
Quinn ended up getting a whole lot from a mediocre team. The Rangers came up on the short end many times, but they still gave teams a run for their money. In fact, the Rangers won games against playoff teams like the Boston Bruins, Toronto Maple Leafs, even the Stanley Cup champion St. Louis Blues.
Even when the Rangers didn't win, they usually hung in there long enough to make things interesting. Forty-two of the Rangers games were decided by just one goal. That number is even higher when you take empty net goals into consideration.
We all knew the Rangers could have easily "tanked" in order to boost their chances at the number one pick. Quinn knew this too but continued pushing his players to be their best so they can earn a spot on this team for the future. In the end, the hockey gods rewarded the Rangers anyway with the second overall pick.
Quinn got the most he possibly could have out of a team that many thought would be in the basement cellar of the league. Now, look at what he has in front of him this upcoming season. As previously mentioned, he now has more depth on the backend with Trouba and Fox. He's got a gamechanger in Panarin. He's got the future face of the franchise in Kakko.
Not only those additions, but Quinn has the skillful Vitali Kravtsov coming in this season. The arrival of Kravtsov has been flying under the radar with all the other big moves the Rangers made.
There's also Mika Zibanejad, who is coming of a career year with 30 goals, 44 assists, and 74 points. Put him alongside Panarin, who also is coming off a career high in points (87), and those two could be a deadly one-two punch. Whoever else is on that line (likely Chris Kreider unless he gets traded) will also benefit from being alongside those two.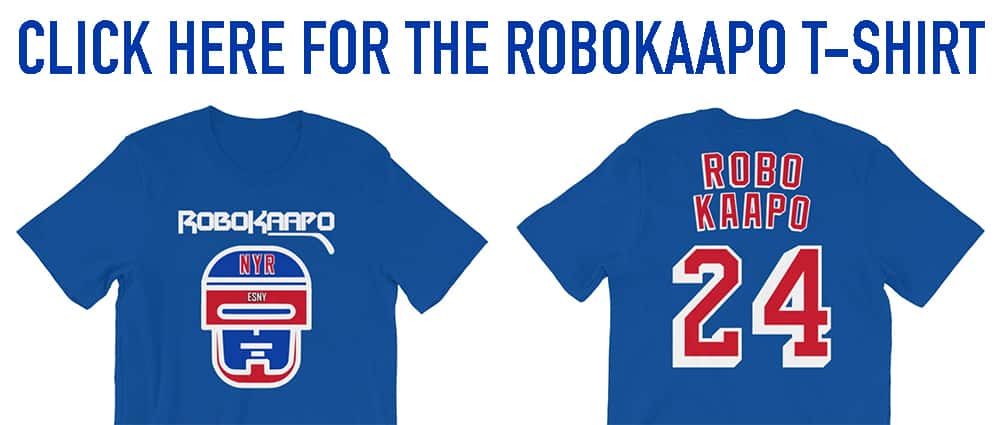 Bottom line is this: Quinn went from having just about nothing to having a boatload of talent on his team. He got the most he can out of a team that lacked a lot of depth, now he can get the most he can out of a team that has more star power.
If Quinn continues to push his players the way he did last year, it will not be a surprise to see the Rangers on the rest of the NHL's radar. They might even make the playoffs this time around. I'm not saying to expect the Rangers to make it as far as the conference finals, but they have the potential to turn some heads. Maybe they can even steal a playoff round next spring.
Obviously, this team still has a lot of work ahead of them before they can be considered elite. The new pieces coming in have to get used to playing in this system and the players from last year need to learn how to play with their new teammates.
However, one thing is for sure: as long as is Quinn behind the bench, he is going to get the best out of his players. Considering the high-level talent the Rangers have added so far, that should make the fans really excited.