The New York Rangers have had the perfect offseason so far, but they are still nowhere near being legitimate playoff contenders. 

There is a different level of excitement surrounding the New York Rangers, one that was frustratingly absent over the last two campaigns.
With John Davidson in the fold, along with the additions of Artemi Panarin and Jacob Trouba, there's a fresh taste of hope along with higher expectations in the air all throughout Rangerstown. The reaction is natural, especially when a team in rebuilding mode decides now is the time to hit the accelerate button.
Excitement aside, the Rangers have not done enough to become a legitimate cup contender.
It all starts with youth. The expectation that young players like Vitali Kravtsov, Kaapo Kakko, Filip Chytil, Lias Andersson, Brett Howden and Adam Fox all make an immediate impact on the roster in 2019-20 is a genuine one. While all six players are extremely talented players with loads of potential, the reality is three of them are rookies, while Chytil is in just his second full season in the NHL.
Add in all of the inconsistencies Howden and Andersson faced last year, and it's a big ask for those younger players to become immediate big-game players in a playoff run.
Ideally, the expectations for Chytil, Andersson and Howden is to simply be better than they were a year ago. If all three can possibly do just that on a consistent basis, along with living up to their potential, there is a chance the Blueshirts could become legitimate players in the playoff chase right now. But of these three players, Chytil has been the only one to show a glimpse of the player he could be in their young careers; so the next step for Howden and Andersson need to be monumental.
For Kakko, Kravtsov and Fox, they will all become huge additions for the Rangers at some point, whether it's this season or a few years down the road. Kakko's potential to become a franchise changing player is evident, while Kravtsov has done nothing but impress since being drafted in 2018. Both players will be adjusting to the NHL which might take longer than some are hoping. Fox, on the other hand, is expected to be a top-four defenseman when he reaches his peak; but we have already seen how long it takes for young defensemen to develop in the NHL.
Even with all of the youth, New York is still missing some key depth chart pieces. They are in desperate need of another center to lead the second line, and if they don't address that, there is a chance those younger players become a factor there.
Let's say New York does not address their need down the middle, the likely solution would be to move Filip Chytil back down the middle, where the Rangers drafted him. Chytil barely played any center in 2018-19, and it would be a huge adjustment to make especially on a team with playoffs in mind.
With Chytil moved back to center, New York also has Andersson, Howden and Boo Nieves, to go along with Mika Zibanejad and Ryan Strome down the middle. It's a group in which a few years down the road we ask a silly question such as, "Why did we even question them?" But for now, with the playoffs on the mind, it's a group that needs to be addressed.
Defensively speaking, there needs to be a drastic improvement all around the ice. Most of the mistakes New York saw a year ago came from there youth up front and on the blueline. The blue line was an area that needed to be addressed this summer, and so far, it has with the likes of Fox and Trouba entering.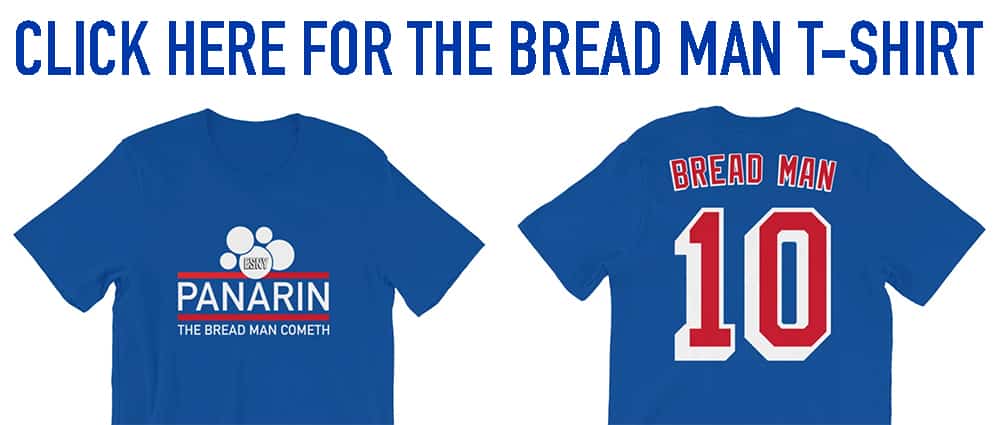 But as is the theme with this entire team, Fox will be playing in his first ever action in the NHL and there will need to be an adjustment phase. It's fair to expect Trouba to be the same player he was in Winnipeg, but that doesn't just fix all the Rangers blueline issues.
Right now it looks like Kevin Shattenkirk and Brendan Smith are going to be on the roster, assuming New York not take advantage of the second buyout window granted to them after Pavel Buchnevich and Trouba filed for arbitration. Let's assume they don't use the second window after not using it the first time; Buchnevich and Trouba are two players making a combined $11 million in wasted cap space, who have also underperformed the last two seasons based on expectations.
Not only do the question marks surround Shattenkirk, Smith and Fox, though. It's safe to wonder if Marc Staal can limit his occasional defensive gaffes, along with asking if Brady Skjei can put together his first complete season since his rookie year in 2016-17. Not to mention the small question mark of whether or not Henrik Lundqvist still can put a team on his shoulders this late in his career.
It's extremely fun to think about what this team could be next year and a couple of years down the road. But the key word there is "could." New York still has a long way to go before they can be considered a legitimate contender, and if they started the season as of right now, there's a chance they would be on the outside looking in come April.