New York Rangers head coach David Quinn is thrilled to have a talented winger like Artemi Panarin on his roster.

Following all the drama of Tuesday's free agent signing, New York Rangers head coach David Quinn spoke about what kind of impact Artemi Panarin will have next season.
Here's #NYR coach David Quinn talking about the impact of Artemi Panarin ? ?? pic.twitter.com/W1z1pVbP3H

— Vince Z. Mercogliano (@vzmercogliano) July 2, 2019
With a slight smile on his face and with a relaxed demeanor, Quinn discussed what he saw in the player the Rangers locked up for the next seven seasons.
"I think we are getting a well-rounded player. He is as dynamic a player as there is in the league," Quinn said. "He is a winger, but he can do a lot of things that a center can do."
Quinn spoke with reporters after Panarin announced what jersey number he will be wearing next season—he chose No. 10.
? ?
Coach Quinn and @9Artemi! #NYR pic.twitter.com/rwN6S0xlO9

— New York Rangers (@NYRangers) July 2, 2019
Panarin is the goal scorer the organization has been searching for to lead this rebuilt offense. Last year for the Columbus Blue Jackets, he netted 28 goals.
Twelve of his goals were scored when his team was on the power play. This is an area the team needs to improve on from last season and with players like Mika Zibanejad the team should be able to improve on their poor special teams play.
Now that his contract is signed, jersey number has been selected, and his first meeting with the New York media all behind him, he can focus on what he does best—play hockey.
The fun will begin when training camp opens in September. There is a lot for Rangers fans to look forward to next season.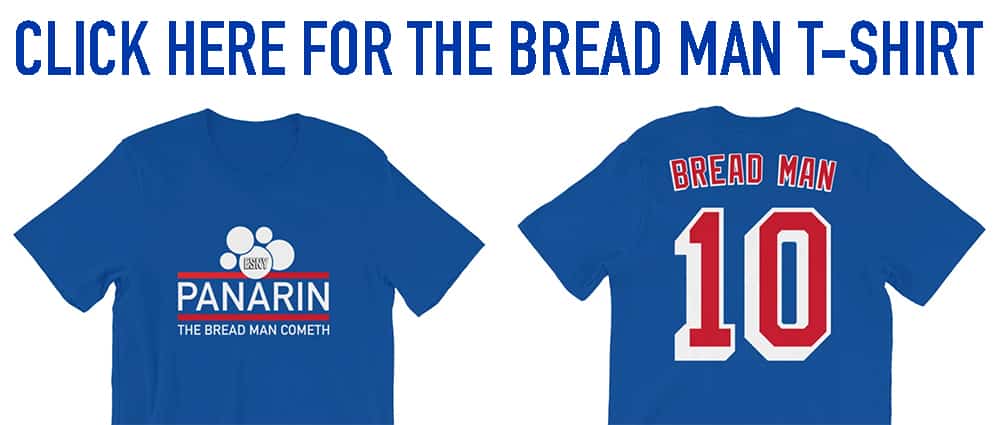 Follow Frank Curto on TWITTER