The New York Rangers have signed the top free agent available this year, announcing Artemi Panarin has signed with the club.

Welcome to Broadway, Artemi Panarin.
NHL Network has reported the Rangers have signed Panarin to a seven-year contract, $81.5-million contract. The AAV will be right around $11.6 million.
Panarin looks like $81.5M over 7 to NYR

— Elliotte Friedman (@FriedgeHNIC) July 1, 2019
Panarin had been rumored to be heading to Florida, the New York Islanders and possibly returning to the Columbus Bluejackets.
The addition of Panarin will immediately make the Rangers a playoff contending team. The team has previously signed Vitali Kravtsov, Igor Shesterkin and drafted the second overall pick in this year's draft, Kaapo Kakko.
The rebuild is officially over. Now, this is a team that has a significant chance to make the playoffs, but  John Davidson and company still have decisions to make.
With plenty of restricted free agents to sign, Jacob Trouba, Pavel Buchnevich and Brendan Lemieux, along with a decision on what to do with Chris Kreider, the work is far from over.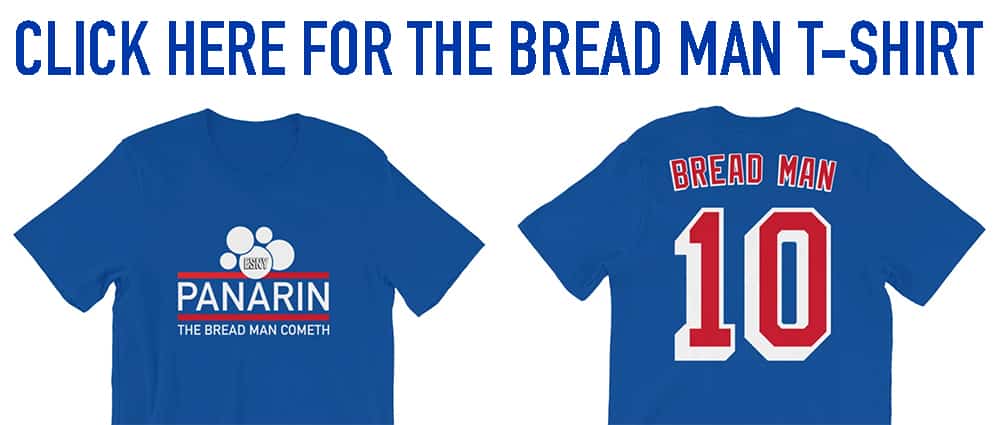 Currently, a Rangers offensive roster looks like this after today's trade of Jimmy Vesey to Buffalo and the signing of Panarin:
Panarin-Zibanejad-Buchnevich
Kreider-Chytil-Kakko
Namestnikov -Strome-Kravtsov
Lemieux-Howden/Andersson/-Fast
The Blueshirts have just $8.769 million available in cap space. Trades or a late possible buyout will need to be done in order for the team to sign the RFAs that are so important to the club.
The team may not be done with free agency, and with Jeff Gordon and John Davidson having one of the most successful offseason in recent years, don't be surprised if the team continues to improve.
Follow Frank Curto on TWITTER