New York Rangers general manager is quite literally the perfect man to rebuild the hockey team that plays in the "World's Most Famous Arena."
When the New York Rangers announced their rebuilding plans last February, many questioned whether Jeff Gorton was the right man to lead the process. While many have continued to criticize Gorton, the Blueshirts made the right decision in putting him in charge and he deserves a lot of credit.
Gorton came to New York as a pro scout back in 2007. After years in various roles with the organization, Gorton became the team's general manager back in July of 2015 when Glen Sather stepped into the role of team president.
Gorton was likely given this role because of his track record of success dating back to his days in Boston. New York's general manager is most famous for running the 2006 offseason for the Boston Bruins.
So what did Gorton do while in charge? He not only selected Phil Kessel, Milan Lucic, and Brad Marchand in the NHL Entry Draft, but he also traded for Tuukka Rask while also signing free agents Zdeno Chara and Marc Savard. Jeff Gorton essentially built the Bruins team that later went on to win the Stanley Cup.
However, Gorton has not rested on his laurels, as he has only improved his reputation since the beginning of his time on Broadway. Despite a few slip-ups along the way, Jeff Gorton has quietly done an excellent job since becoming the general manager of the Rangers. He has earned the trust of the Garden Faithful.
The Rebuild
One of Gorton's most important decisions was his choice to rebuild. People often forget that the Blueshirts were in possession of a playoff spot when they announce the rebuild a year ago. The Rangers could have easily stayed in "win now" mode and take another swing at the Stanley Cup last season. Gorton smartly realized that while his team was good enough to make the playoffs, they were never going to be legitimate Stanley Cup contenders.
The general manager made the difficult decision to tear down the roster and rebuild. This certainly isn't an easy thing to do, especially in a big city like New York. Now the Blueshirts are back on the right track, and this rebuild is looking like it could be a quick one.
Trades
For the most part, Gorton has done an excellent job making trades. Most notably, the Rangers' general manager sent Derick Brassard to Ottawa for Mika Zibanejad and a second-round pick.
He also acquired Tony DeAngelo as part of the deal that moved Derek Stepan to Arizona. His only questionable move was the acquisition of Eric Staal.
Ever since then, Gorton has been forced to trade some of his most valuable players in an effort to accelerate the rebuild. He's done an excellent job at this. Gorton did a really nice job maximizing the return on his assets. Gorton has done a great job accumulating draft picks and prospects and has also acquired some important depth pieces such as Ryan Strome and Vlad Namestnikov.
Draft Picks
Gorton has also done a solid job drafting over the last two years. Filip Chytil is looking like a steal as the 21st overall pick. While Lias Andersson isn't looking like a slam dunk of a pick, I'm not ready to label him a bust quite yet.
The success continued last summer, as the Blueshirts did even better in the 2018 NHL draft. Gorton seems to have knocked it out of the park with his three first-round selections in Vitali Kravtsov, K'Andre Miller, and Nils Lundkvist. Now he'll have the chance to add Kaapo Kakko as well as a few other potential studs this year.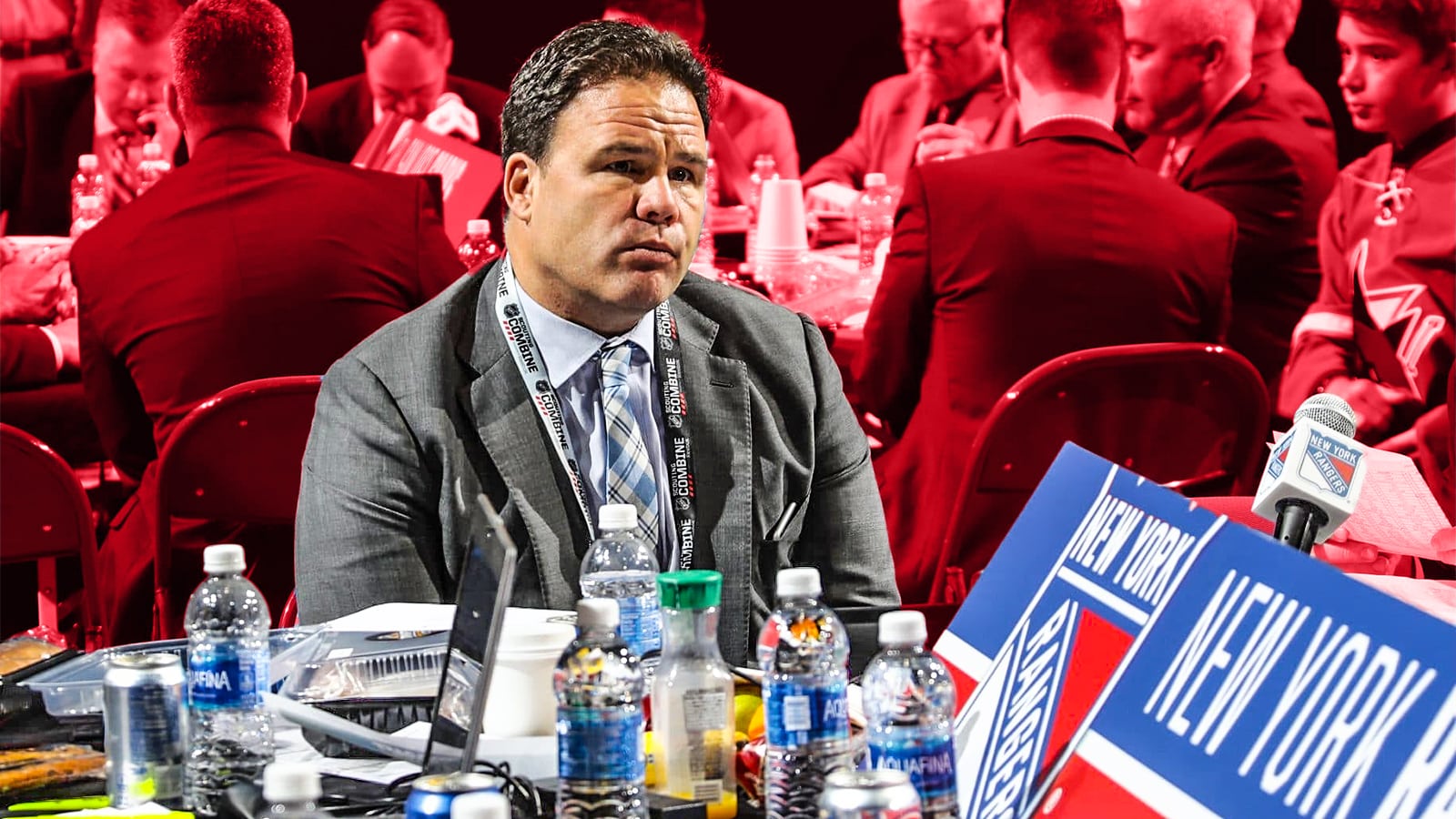 Signings
Lastly, Gorton has also made some nice signings over the last few years. There have been a few missteps such as the deals given to Brendan Smith and Kevin Shattenkirk, but he also has hit on a number of his signings. He won both the Kevin Hayes and Jimmy Vesey sweepstakes, and he has signed some productive undrafted free agents such as Neal Pionk. Moreover, he has added some under-the-radar impactful players such as Michael Grabner, Alexandar Georgiev, and Nick Holden. The real test will be whether or not Gorton can lure Artemi Panarin to the Big Apple.
The Future
Ultimately, Jeff Gorton has succeeded in putting his team in a prime position for success in the not so distant future. The Rangers could be in for another long period of competitive hockey, and this rebuild could end up being quicker than expected. Now the question is whether or not Gorton will be able to bring the elusive Stanley Cup to Broadway. Only time will tell.
Follow Brian Paget on TWITTER