The New York Knicks will need a backup plan if they strikeout in free-agency. Here is a list of the top C-list free agents of 2019.

For a team with the NBA's worst record, the New York Knicks are entering the summer of 2019 as one of the most talked about teams in the league.
Free agent destinations have become one of the hottest topics in the NBA. With everyone from scouts, general managers, and pundits in the media putting in their two cents, the Knicks keep coming up.
And while all of this is good news, the Knicks and their fanbase must also prepare for the worst-case scenario. In fact, history and a hard dose of reality tell us that, the league's elite talent may decide to pass on New York, a scenario that has happened in the past.
When Kristaps Porzingis was traded, amidst the initial shock, most fans and writers could rationalize trading away the franchise star for cap space if the eventual return included players like Kevin Durant and Kyrie Irving.
And although there will be a disappointment if the Knicks can't convert their confidence into a reality, patience is the key. The front office can't panic and throw money and long-term deals at the B-list free agents.
Instead, a more prudent option lies within recycling last off season's free-agent philosophy. Identify young players, sign them for one-year deals and see if you can turn them into an asset for the future. Ideally, find players that don't inhibit the growth of other players like Kevin Knox, Mitchell Robinson or Dennis Smith Jr.
The following includes a list of some bargain-bin lower-tier free agents the Knicks should keep an eye on this summer.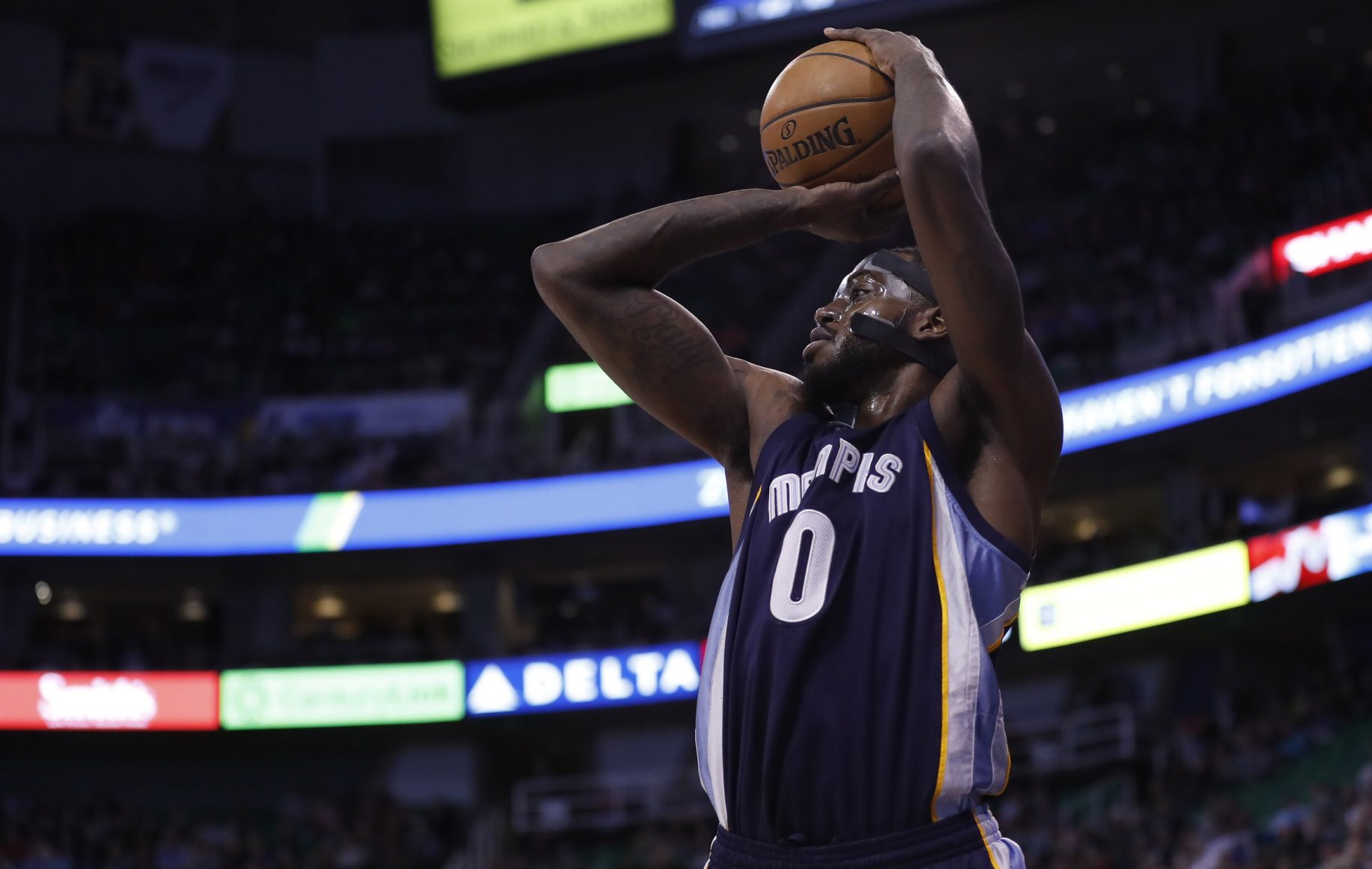 JaMychal Green is a 28-year-old, 6-foot-9 versatile forward who played the majority of last season with the Clippers. Green is no stranger to head coach David Fizdale, as the seven-year veteran enjoyed one of his best seasons under Fiz in Memphis.
During the 2016-2017 season, Green, at the time, had posted career-highs in minutes per game, three-point percentage, points per game and rebounds per game. Fiz relied heavily on Green to guard multiple positions and stretch the defense while he was on the floor.
During 2018-2019 Green, who played for both, the Clippers and Memphis Grizzlies shot 40 percent from three at 3.3 attempts per game. Via cleaning the glass, Green is in the 92nd percentile in three-point percentage amongst bigs and in the 75th percentile in effective field goal percentage.
Green will be 29 in June, and while he's not the youngest free agent on the block, his history with Fizdale, ability to shoot from the three-point line, and size make him a tailor-made affordable rotational player for a team looking to compete while preserving cap space at the same time.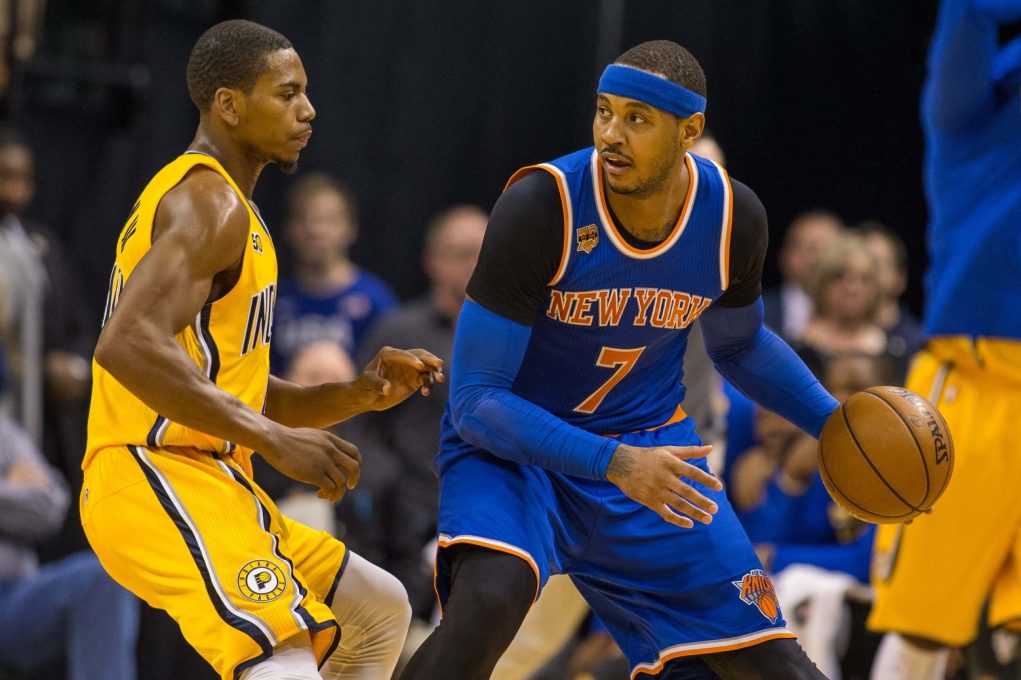 Glenn Robinson III stands at 6-foot-6 and played 46 games for the Detroit Pistons this season. The Pistons have a club option for Robinson set at $4.5 million, but would most likely look elsewhere and not commit to a player that averaged just over four points per game.
And while Robinson's 2018-2019 stats won't impress many, much much like Green, Robinson played well with a different during 2016-2017, the Indiana Pacers. During a season where Paul George was still playing with the squad, Robinson shot 46 percent from the field and 39 percent from the three-point line.
Via cleaning the glass, Robinson's three-point prowess was measured at the 89th percentile during the 2016-2017 season. However, unfortunately, as wing-archetype, Robinson's shot selection has not been positive. Generally, especially in low-usage players, you want players who are both effective at shooting the three and getting to the rim.
Instead, Robinson has seen his percent of shot attempts at the rim drop since 2016-2017 and his efficiency in shooting the three has been inconsistent at best. Still, Robinson is just 25 years old and could certainly turn into an asset if given time on a squad that doesn't hit the jackpot in free agency this summer.
Trey Lyles is a restricted free agent, but could certainly get some looks from teams around the league if the Nuggets renounce him. Drafted 12th overall in 2015, Lyles had a lot of hype and buzz surrounding his potential when he left Kentucky after his freshman year.
At just 23 years of age, Lyles has amazing size and frame for a versatile forwards in today's game. A legitimate 6-foot-10, Lyles played over 1,000 minutes for the playoff-bound Nuggets this season. Using Nylon Calculus' metric for player impact plus-minus, based on Lyles production, he added close to .49 wins in a single year. While this doesn't seem like much, adding net positive players to improve your bench is essential when building out the rest of your roster.
Part of the reason Lyles adds value is that he takes care of the ball. Via cleaning the glass, Lyles turnover percentage was measured at the 87th percentile in 2017-2018 and at the 66th percentile during the 2018-2019 season. Additionally, people who place a lot of stock in the analytics will love the fact that Lyles has taken at least 36 percent of his shots from three over the last three seasons, his peak came during 2016-2017 when he took 44 percent of his shots from beyond the arc.
Now even though Lyles didn't shoot particularly well from the three-point line this season, if you average out his four seasons, he's a career 33 percent shooter from the arc. Given more time in the rotation, I would bet that those numbers would rise.
Furkan Korkmaz has great functional size as a forward and is just 21 years old. At 6-foot-7, Korkmaz played over 600 minutes for the 76ers in his second season. Unfortunately, Korkmaz, understandably so, found it difficult to crack the rotation on a team stacked with versatile forwards.
Using the player impact plus-minus, Korkmaz's skills add 1.13 wins in a single year. Using NBA stats, the 76ers were better with Korkmaz on the court, posting a net rating of 4.0 when he was on the floor. And while his three-point percentage (32 percent) was not that impressive, Korkmaz shot 67 percent at the rim and 40 percent from the corner three.
Additionally, amongst forwards Korkmaz actually displayed a positive tendency in drawing fouls as he measured over the 90th percentile in And-1 percentage. Korkmaz' also measured at the 85th percentile in steal percentage and over the 90th percentile and free throw percentage. For the Knicks, a team who ranked towards the bottom of the league in three-pointers made and three-point percentage, a player like Korkmaz could come in handy.
In the end, while none of these free agents have the ability to inspire a deep playoff run, they may help the Knicks improve areas of weaknesses while moving towards a more modern NBA offense.
If the Knicks can't reel in prime-time players in free agency they must recycle their 2018 philosophy and take fliers on younger players with some promise. It won't be a flashy or sexy strategy but it will be a positive sign that the Knicks are committed to building this team for the long-haul.